BANGKOK — Dressed in black and standing in the blistering heat, thousands of Thai people gathered to watch a royal procession on Friday afternoon bringing the body of King Bhumibol Adulyadej to the capital city's Grand Palace for funeral rites.
The 88-year-old king died on Thursday after years of deteriorating health. Carrying umbrellas and portraits of the king, many who waited for hours to watch the procession did so with tears in their eyes, a signal of the deep emotional bond many in Thailand came to feel with him during a 70-year reign.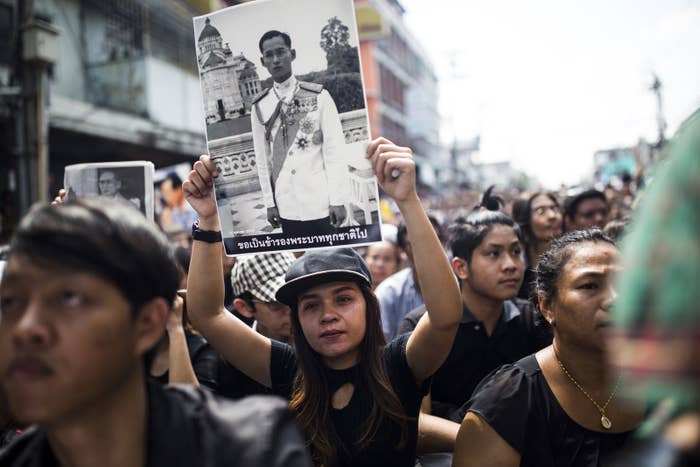 The mood in Bangkok on Friday was restrained but somber, with streets, trains and buses flooded with residents dressed in black. It was work as normal for most restaurants and shops, but the government has ordered a temporary shutdown of entertainment venues. The strip in Bangkok's red light district called Soi Cowboy, always popular with tourists, remained abandoned.
Though Thailand is officially a constitutional monarchy, the king is far more than a figurehead like in the United Kingdom. Analysts have credited Bhumibol with expanding the power and prestige of the monarchy during his tenure, sometimes stepping in personally to try to quell political violence and unrest.
Bhumibol had been one of the few constants through ten military coups and many periods of political unrest. And because he had ruled since 1946, few Thais have experienced life under a different monarch.

Portraits of the king hang in most shops, households, restaurants and offices around the country. The country's tough lèse-majesté laws, however, mean public criticism of the royal family is banned.
Young Thais who spoke to BuzzFeed News — some of whom asked that their names not be printed so to be able to speak freely — said they looked with great anxiety onto an uncertain future after his death, whether they supported the institution of the monarchy or not.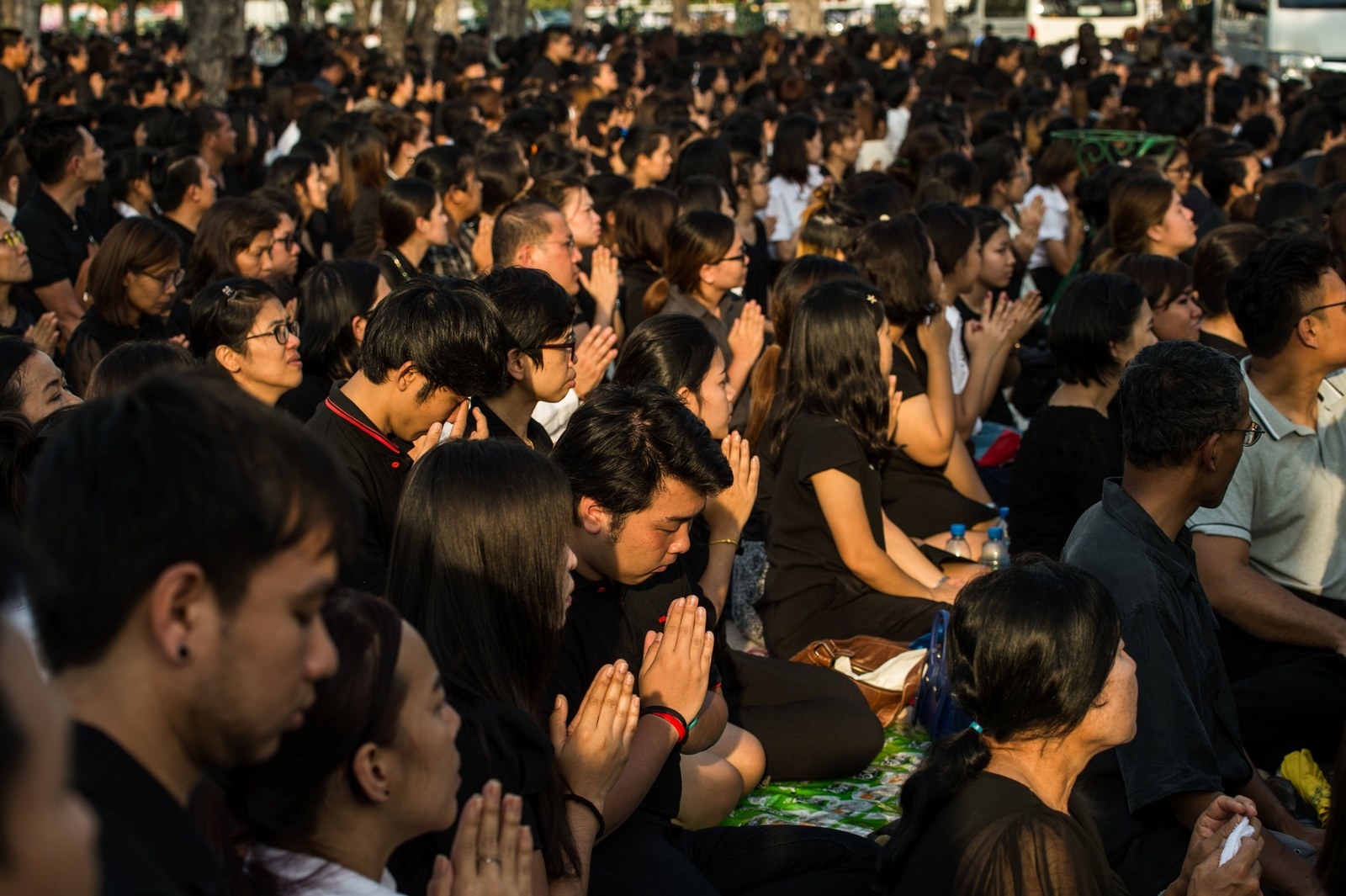 They also said they admired him for his rural development projects and work on behalf of the country's poor, for which the United Nations Development Programme gave Bhumibol a lifetime achievement award in 2006.

"He reminded our generation to give back to society," Kelwalee Jutipanya, a 24-year-old civil engineer, told BuzzFeed News. "He reminded us to use the knowledge and power that we may have in the right way to develop our country -- that's what he did for 70 years of his reign."
She added that she deeply loved and respected the king because he clearly put efforts into projects benefiting the rural poor though, as an unelected monarch, he had no obligation to do so.
25-year-old Pischanath Ariyapolkanoksin, who went to watch the royal procession, said though most of his friends spoke reverently of the king, the younger generation experienced a less immediate connection to him because he was seen in public less frequently during his later years.
"But the kindness and emotion from our king has been passed down to us from our elders, without any doubt," he said.
Facebook and Twitter in Thailand were flooded with emotional reflections on the king's reign on Friday.
Thai news outlets and international companies like Google, YouTube, and Uber alike darkened their logos in a sign of respect. Facebook announced on Thursday that it would remove ads from the site inside Thailand in respect of the period of mourning.

Some cinemas stopped showing films for the day, and promoters announced the cancelation or postponement of several events, including an electronic music festival and a sold-out Morrissey concert.

Clothing markets re-stocked with black garments, in particular for civil servants, who will be expected to wear dark colors for the next year in mourning.
Social unrest after the king's death is considered unlikely, but the country's military leadership beefed up security with extra troops stationed across the country.
Many Thai social media users also urged supporters of the monarchy and critics, many of whom live overseas, to be civil online during the grieving period.
Wen-Yu Weng, an environmental consultant who grew up in Thailand but now works overseas, said even some of those critical of the monarchy felt broken up by the news and anxious for the future of the country.

"Thais have not been able to unite behind the democratic system, not the military junta, but we will still stand up for the royal anthem in the cinema," Weng wrote in a private Facebook post to her friends that she allowed BuzzFeed News to quote. "And that's why I just can't imagine Thailand ever being the same again."

"You only need to witness the panicky chat threads in the last few hours between my friends to understand how badly shaken we are right now," she added. "For so many, this is just as heartbreaking as the passing of a family member or a close friend."