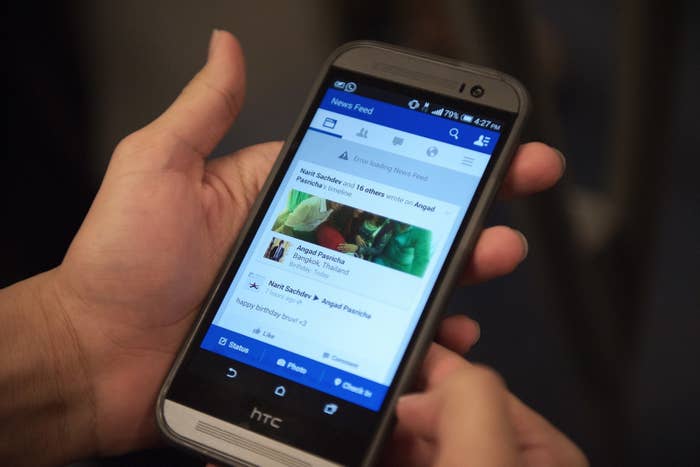 BANGKOK — Thailand's legislature is considering amending its controversial cybercrime law in a way that tech lawyers and digital privacy activists in the country fear could pressure online political speech and give the government broader range to conduct surveillance on internet users.
At the heart of the debate over the law is a question over whether the Computer Crime Act (CCA) should only target conventional cyber crimes — like phishing, breaking into a computer system, or online banking fraud — or also include online defamation within its scope. The Thai legislature's review of the proposed changes, submitted by the Ministry of Information and Communications Technology, are expected to be completed by the end of this month.
The law, which was initially intended to combat internet scam artists, is particularly contentious in Thailand. Criticism of the monarchy is banned and many people convicted under the lese majeste law have also been charged under the Computer Crime Act, which rights groups criticize as a kind of double jeopardy.
"The objective of the law has been altered," said Anon Chawalawan, a free speech advocate at the Internet Dialogue on Law Reform. "It was originally to protect online activities against financial fraud. Now it has come to cover content as well."
The CCA dates back to 2007 but over time it became commonly used in defamation cases, resulting in longer prison sentences for some accused of illegally criticizing the monarchy online.
At a forum to discuss the law last week, tech industry lawyers said the revisions would place the burden on internet service providers (ISPs) to disclose activities of their users to government authorities. The amended law would require ISPs to hang on to information about their customers for a longer period of time and hand it over to police if requested.
Beyond that, proposed amendments to the law would give law enforcement authorities broader powers to eavesdrop on online communications, even if they are not searching for possible violations of the cyber crime law, digital privacy advocates said.
"Mass surveillance is not permitted yet under Thai law," said Kanathip Thongraweewong, an expert on data privacy at Saint John's University in Thailand. But the amended law could open the door to surveillance on a broader scale, he said.
The government has proposed, but shelved, revisions to the law in previous years amid opposition from civil society groups.
But the latest proposed amendments coincide with a tougher political atmosphere when it comes to criticism of the government and the monarchy. There have been many more prosecutions and tougher sentences handed down since the ruling military junta took power in 2014.
"It's a complete disaster," said Sam Zarifi, Asia-Pacific Regional Director of the International Commission of Jurists, referring to the proposed amendments to the cyber crime law. "It's a worse situation for activists, journalists and any investor who comes in from outside."