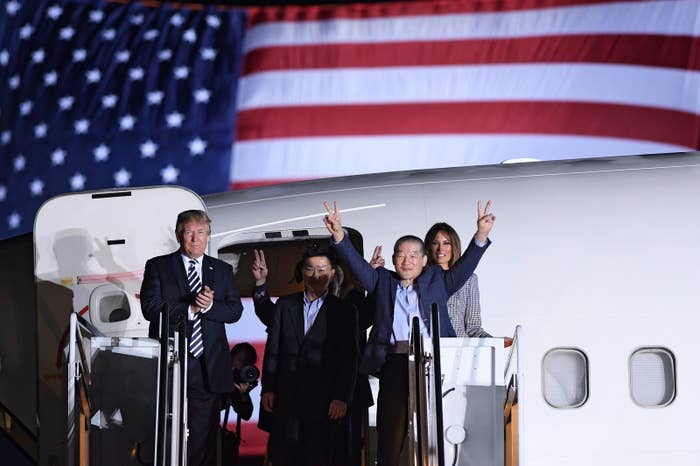 Three Americans detained in North Korea have arrived back in the US after being released by Kim Jong Un's regime.

The plane carrying the three men touched down at Andrews Air Force Base in Maryland shortly after 2 a.m. ET Thursday.
Kim Sang-duk (also known as Tony Kim), Kim Hak-song and Kim Dong-chul were greeted by President Donald Trump and his wife Melania, who boarded the landed plane for a short private meeting, before accompanying them back on to American soil. "Congratulations on being in this country," Trump said.

Secretary of State Mike Pompeo had flown to North Korea for talks with its leader Kim before returning with the three men.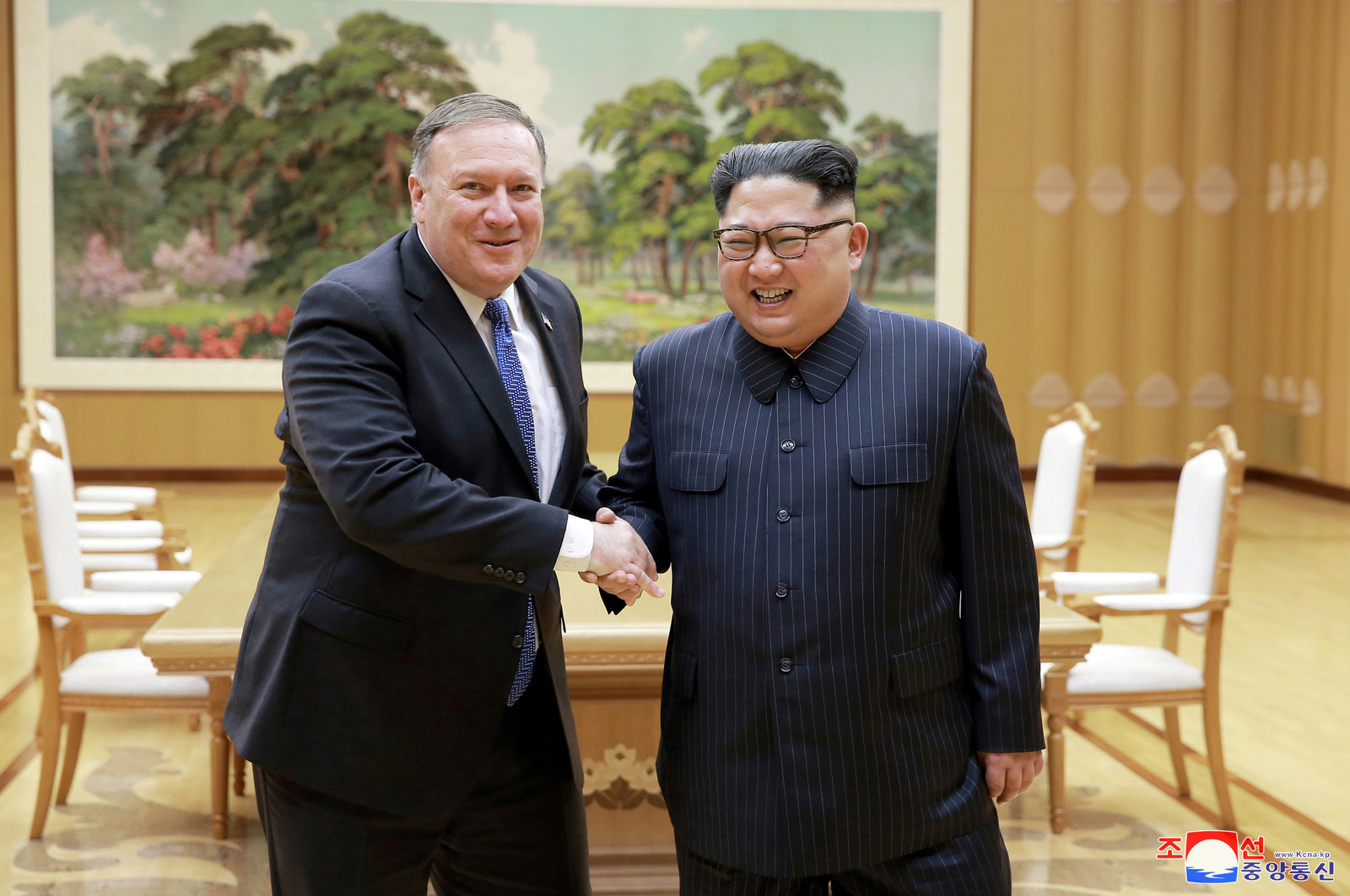 Trump described the return of the three men to the US as a "special night for these really great people."

He also thanked North Korean leader Kim. They will meet soon for an unprecedented summit that Trump yesterday said a time and a place had been agreed upon for. "I want to thank Kim Jong Un," Trump said. "I think he wants to do something and bring that country into the real world."
Trump's relationship with Kim has improved markedly since the war of words in which he referred to North Korea's leader as "Little Rocket Man."

"We had a great chance to do something very meaningful," Trump said at the air base.
"We didn't think this was going to happen and it did. It was a very important thing to all of us to try and get these people out."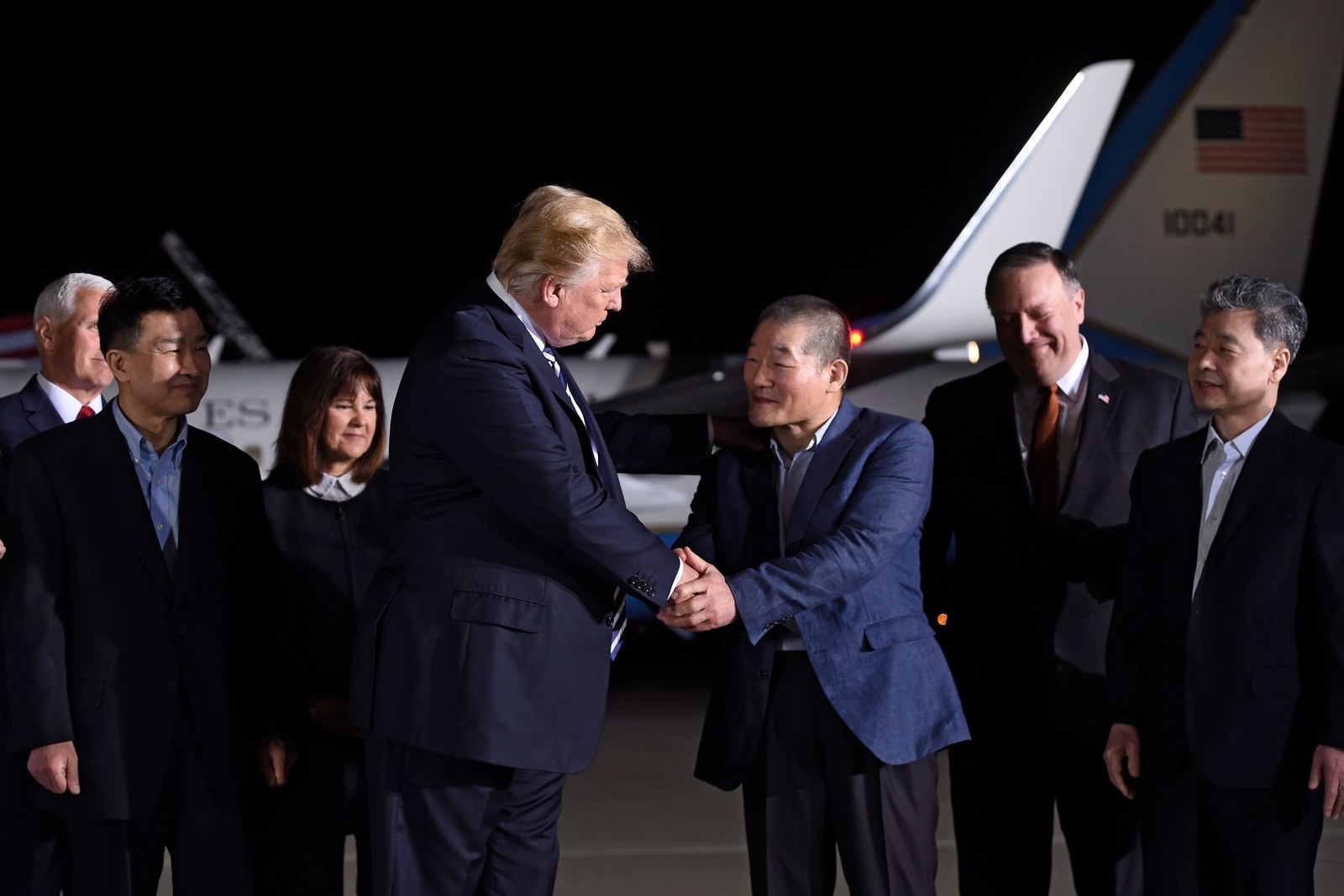 While the return of the three men is a significant goodwill gesture from North Korea ahead of the Kim-Trump meeting, Trump said his ultimate goal was to "denuclearise that entire [Korean] peninsula."
He said that it was a "great honor" to welcome the released detainees back to the US. "But the true honor is going to be if we have a victory in getting rid of nuclear weapons," he added.

Ahead of the released detainees' arrival back in Washington, Trump said they all "seem to be in good health."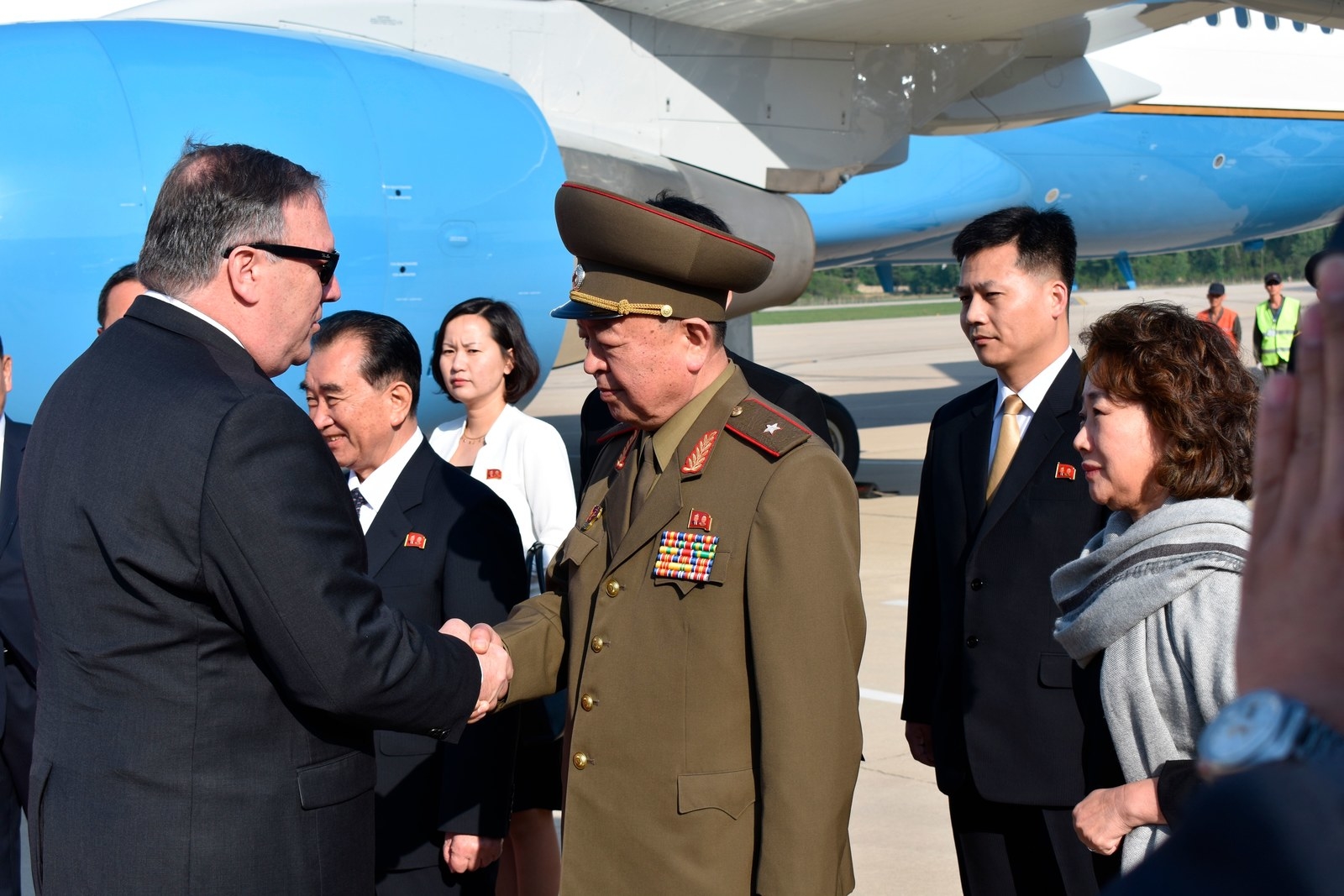 A statement from the White House press secretary Sarah Huckabee Sanders on Wednesday said: "At the direction of President Donald J. Trump, Secretary of State Mike Pompeo and other representatives of the United States government traveled to Pyongyang, North Korea on May 9 to prepare for the President's upcoming meeting with North Korean leader Kim Jong Un.

"During Secretary Pompeo's visit, the North Korean leadership released three American detainees. President Trump appreciates leader Kim Jong Un's action to release these American citizens, and views this as a positive gesture of goodwill. The three Americans appear to be in good condition and were all able to walk on the plane without assistance. All Americans look forward to welcoming them home and to seeing them reunited with their loved ones."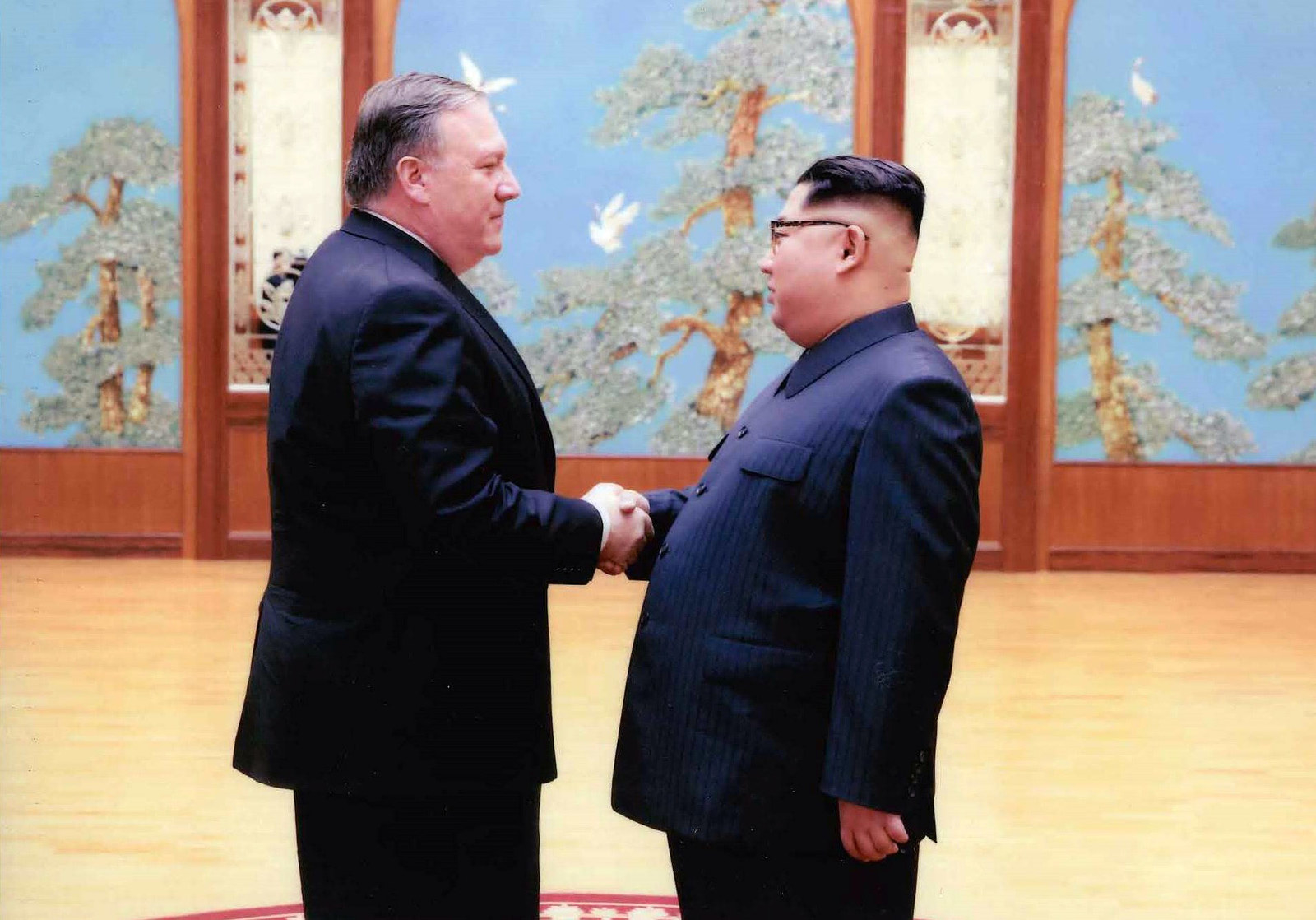 Two of the detained Americans, Kim Sang-duk (also known as Tony Kim) and Kim Hak-song, were teaching at a foreign-funded university, the Pyongyang University of Science and Technology, in the country's capital. They were detained in April and May of last year respectively on charges of carrying out espionage or "hostile acts."
Kim Dong-chul, was detained in 2015 on espionage charges and sentenced to 10 years hard labour.
In a joint statement, the three men said they wanted to "express their deep appreciation" to the US government, Trump and Pompeo "for bringing us home."
Trump hinted earlier this month that their release was imminent when he tweeted that people should "stay tuned" for news about their situation. But despite saying that the Obama administration had requested the three men be released, two out of the three were detained after Trump became president.

Their release was also suggested by former New York City mayor Rudy Giuliani, who, speaking as a member of Trump's personal legal team, said on May 5 there was "a good chance" the men would be released within days.
Earlier this week North Korean leader Kim held talks with Chinese President Xi Jinping in what is believed to be only his third trip outside of North Korea since he became the country's supreme leader in 2011.

In April Kim met with South Korean President Moon Jae-in in a historic summit where he became the first North Korean leader to set foot on South Korean soil.
The release of the three Americans, an apparent precondition for the Trump–Kim meeting, marks a stunning diplomatic turnaround for relations between North Korea and the US, whose leaders were only last year threatening nuclear war.

In a statement, Fred and Cindy Warmbier, the parents of Otto Warmbier, a 22-year-old US citizen who died soon after his release from North Korean captivity in 2017, said, "We are happy for the hostages and their families. We miss Otto."