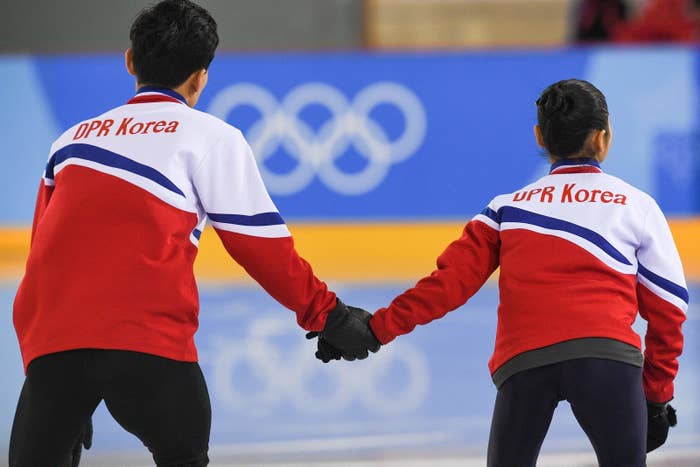 BEIJING — North Korea will join in the festivities when the Winter Olympics open later this week in Pyeongchang, South Korea, a small diplomatic breakthrough in a relationship that has been marked in recent years by worsening tensions over Pyongyang's nuclear program.
But after the games, it's more likely than not that the situation will go right back to the way it was.
"Right now there's nothing in the works beyond the Olympics. You know when you get to April 1, and the Olympics and Paralympics are over, it's back to the joint military exercises," said John Delury, a professor at Yonsei University in South Korea. "That sort of sends us back to 2017."
South Korean President Moon Jae-in has favored better inter-Korean relations since taking office last year, despite criticism from hawks both in the US and in his own country. The Trump administration has been skeptical of North Korea's participation in the games in contrast with Moon's approach. To hammer the point home, a source told Axios that Vice President Mike Pence, who is leading the US delegation to the games, will take time to "remind the world that everything the North Koreans do at the Olympics is a charade."
At Moon's urging, Washington and Seoul have decided to put off annual joint military drills, which regularly anger Pyongyang. North Korea sees the drills as a threat to its security and has often responded with missile launches or other provocations that could have disrupted the games or even discouraged tourism. But Pyongyang has also historically carried out those kinds of actions when South Korea has hosted international events. And North Korea is still holding a military parade ahead of the Olympics, which many see as a provocation in and of itself because of the weapons that are likely to be on display.
"Conservative South Koreans will see that and believe, perhaps rightly, that [North Korea attending the Olympics] does nothing to modulate North Korea's attention away from nuclear weapons, which are the primary source of problems between the two Koreas," said Chad O'Carroll, CEO of data and analytics firm Korea Risk Group.
North Korea is dispatching athletes, as well as a cheering squad, journalists and government officials, to the games. Teams from the two Koreas will march together during the opening ceremony, the first time they've done so since the 2000 Games in Sydney, and the two countries will send a joint women's ice hockey team.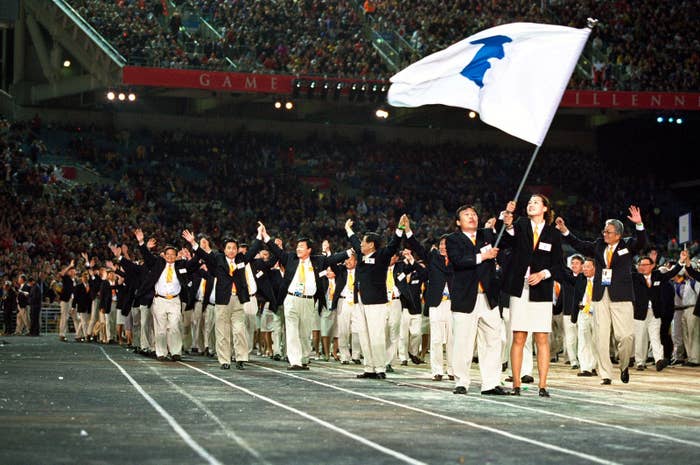 Beyond sports diplomacy, Pyongyang is sending a 22-member government delegation led by its ceremonial head of state, 90-year-old Kim Yong Nam. (The elderly Kim is not related to North Korean leader Kim Jong Un.)
The months after the Olympics will see several opportunities to revert back to the cycle of North Korean missile and satellite launches, which have been met with increasingly tough international sanctions. Those launches could be pegged to events like the anniversary of North Korea leader Kim Il Sung's birth in April, as well as the US–South Korea military drills.
"I suspect that things could fizzle out quite quickly, and we return not to acrimony, but a chronic freeze in any major progress," Delury said.