A controversial decision by a British cooking show judge about a classic Malaysian-Indonesian chicken dish has incensed food-loving Malaysian Twitter.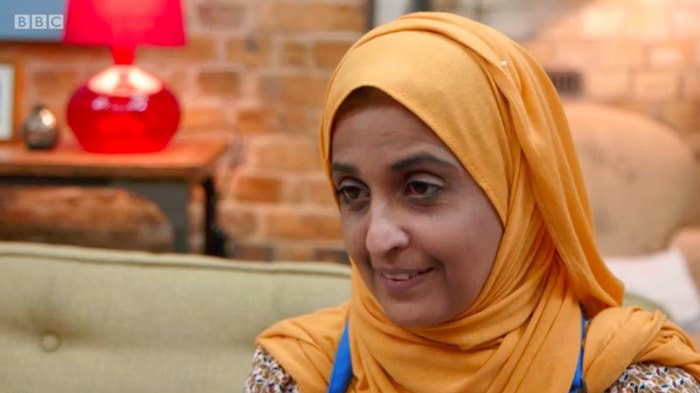 Basically this is what happened. MasterChef UK contestant Zaleha Kadir Olpin cooked nasi lemak — a fragrant rice dish cooked in coconut milk that is considered by many to be the Malaysian national dish — for the judges, with a spicy dish called chicken rendang that is extremely popular in both Malaysia and Indonesia, as well as Singapore and Brunei.
Zaleha, who grew up in Malaysia and has been eating the dish since she was a child, was then eliminated from the show after one of the judges, Gregg Wallace, complained the chicken skin wasn't crispy.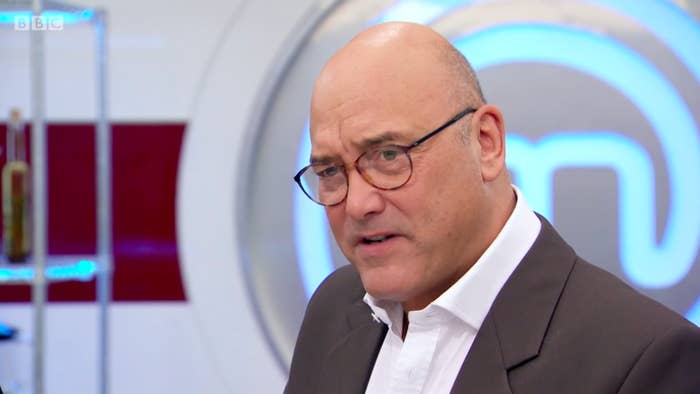 The problem? Rendang is not supposed to be crispy. It's made from stewing meat in spices and coconut milk until it's so tender it falls apart.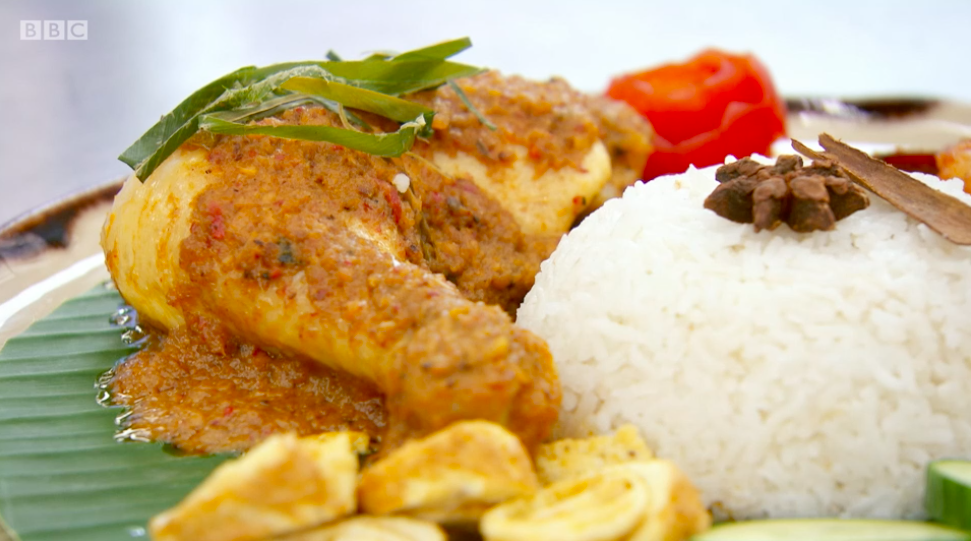 Malaysians were not happy.
Some saw colonial overtones.
Others pointed to KFC.
Malaysia's foreign minister wrote a glass-half-full Facebook post about the affair, commenting that at least Zaleha had united Malaysians across the political spectrum ahead of the country's elections this year over the issue of "whitesplaining" chicken rendang.
Even Malaysian Prime Minister Najib Razak got involved, tweeting, "Who eats chicken rendang 'crispy'?"
Malaysia's long-serving fourth prime minister, Mahathir Mohamad, tweeted another KFC joke.
The British High Commissioner to Malaysia also waded into the fray — and ruffled some feathers by claiming that rendang belonged to Malaysia, not Indonesia.
Rendang was a contentious issue before this — Indonesians and Malaysians have a long history of arguing over which country the dish, which is also often made with beef, actually comes from. But miraculously, the MasterChef decision appears to have brought on a temporary cessation of hostilities.
John Torode, another MasterChef UK judge, didn't do himself any favors when he gleefully commented on "how excited you all are getting" and even threw in a "namaste" for good measure because...Asia?
Amid the furor, Zaleha posted on Instagram, "I stand by my traditional way of cooking Nasi Lemak. Will not change it for the world."
In a statement, a MasterChef spokesperson defended Gregg's statement, saying the judges' comments were relevant to the dish. "Gregg wasn't suggesting that the dish should traditionally have crispy skin - he was saying that he couldn't experience the flavors of the dish as it was presented," the spokesperson said.
"Zaleha left the competition not because the chicken skin wasn't crispy, she went out because the other cooks were better," the spokesperson added.