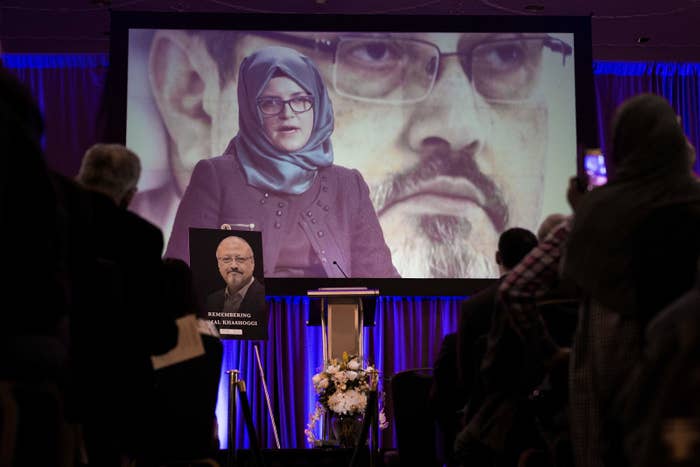 The death of Saudi Arabian journalist Jamal Khashoggi has dominated headlines across the globe for weeks. But censorship, intimidation and pro-government social media trolling have made it all but impossible to determine what people inside Saudi Arabia think about it.

A month after Khashoggi, a respected commentator and advocate for political reforms in Saudi Arabia, was killed after walking into the Saudi Arabian consulate in Istanbul on Oct. 2, it's still incredibly difficult to figure out the views of ordinary Saudis — other than those who live outside the country.
Using rules punishing the spread of "fake news" online as well as the specter of activists who have been intimidated and arrested for statements made on social media, analysts and social media observers say, the government has chilled discourse on a wide array of politically sensitive issues.
Saudi Arabia reiterated the dangers of speaking out earlier this month when the country's Public Prosecution reminded the public that spreading "fake news" online is punishable by up to five years in prison and a fine.
"The Saudis always add to what's punishable under the cybercrime law," Dana Ahmed, a researcher at Amnesty International told BuzzFeed News. "This is the latest example of what they're considering a crime, spreading rumors about news."
"We don't know for sure if this is linked to Jamal's case, but we suspect given the time the statement was released, it was linked to the news of Jamal," she added.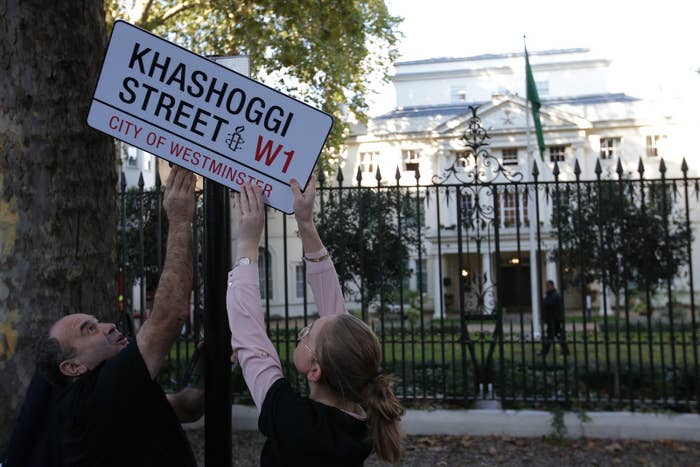 The article citing Saudi prosecutors referenced a 2007 law on combating cybercrime, which includes language that criminalizes "producing something that harms public order, religious values, public morals, the sanctity of private life, or authoring, sending or storing it via an information network." The language leaves broad leeway for officials to interpret it to penalize people for what they say online.

Repression of online speech has been a hallmark of the rule of Mohammed bin Salman, who was named crown prince in June 2017.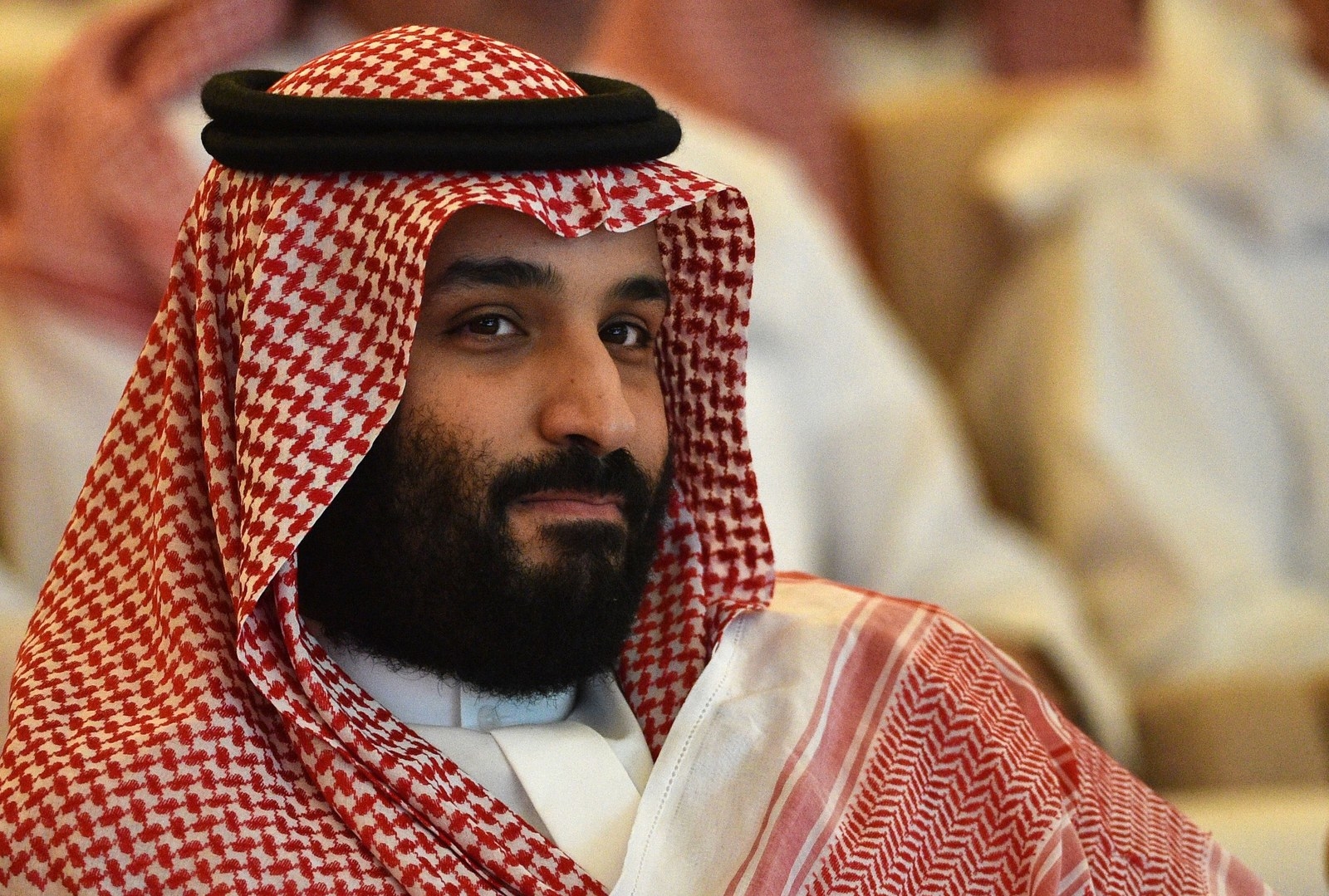 Beyond the law, the country's arrests of activists have chilled online discourse, rights groups say. Raif Badawi, a blogger and activist, was arrested over his online writing. The country's government has also jailed prominent campaigners for women's rights.

"Before the authorities had allowed some measure of independent speech online, but not anymore," said Adam Coogle of Human Rights Watch. "The Badawi case and mass arrests since June 2017 have shown that the authorities will stop at nothing to stop ordinary Saudis from contradicting the official line on social media."
Methods to gauge public opinion in the country are fraught, said Alexei Abrahams, a research fellow at the Citizen Lab at the University of Toronto, saying people have good reason to be afraid to give their real opinions to pollsters. Armies of Twitter trolls spreading pro-Saudi government views — combined with the pressure on activists — has chilled discourse in the country, he said.
"I think the critical voices within the country have been pretty much silenced at this point" on public platforms like Twitter, he said. "It makes the case that maybe the ultimate point of all this misinformation is not really to convince you of any particular point of view, but to unconvince you of every point of view. If you're a citizen, you're not going to risk your neck if you're really just being manipulated."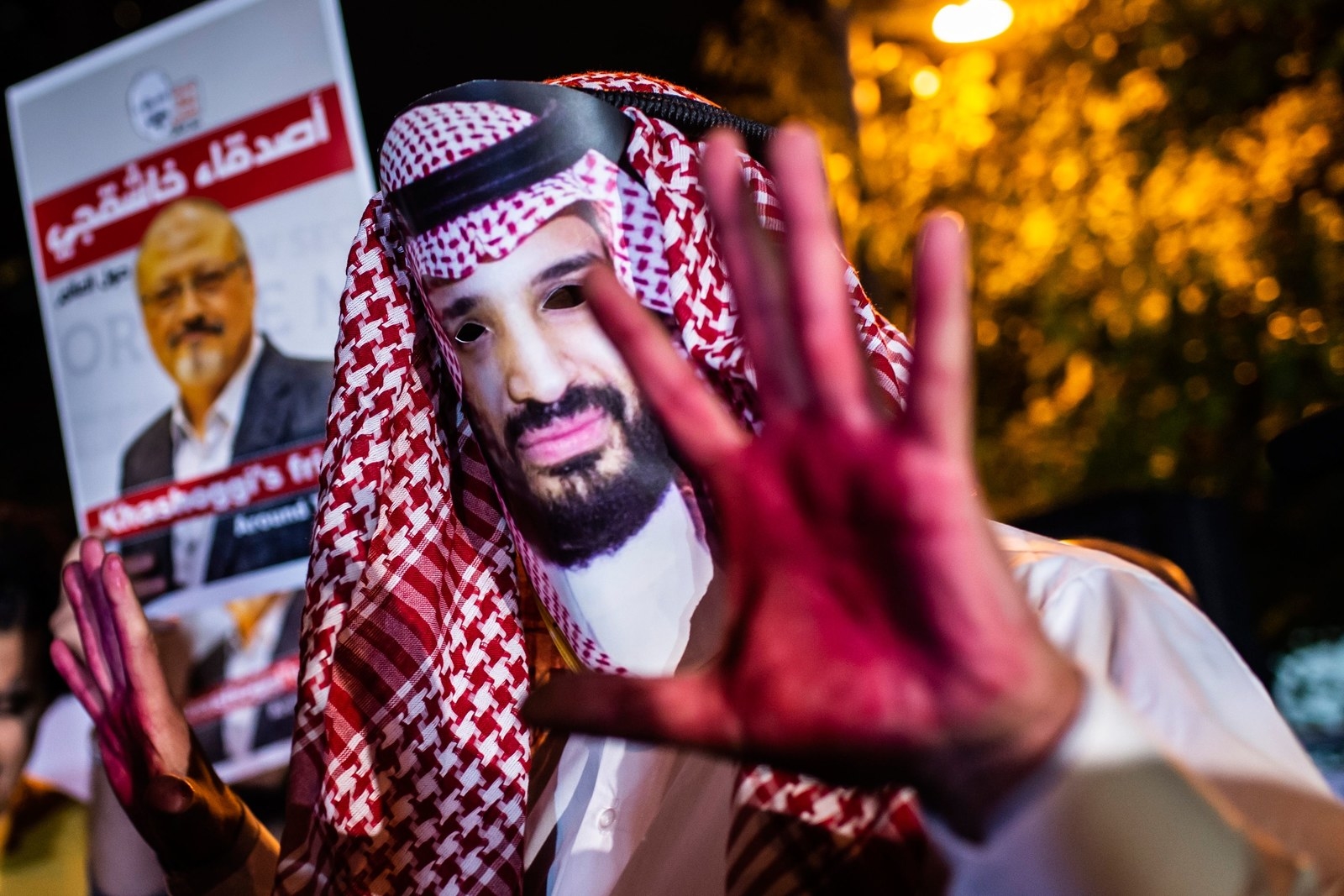 Social media is incredibly popular in Saudi Arabia, which has one of the world's highest penetration rates for Twitter. But as in other countries, the overwhelming majority of social media users have few followers. So the rewards for speaking critically are limited because few people may see your point of view in the end – and on the flip side, the risk can be staggering.

Saudi Arabia has been caught using Israeli-made surveillance technology, and internet service providers in the country are obligated to share data with government authorities. This makes true anonymity online difficult to achieve.
It's public knowledge that Saudi Arabia as well as other governments in the region — including Bahrain and the UAE — have used surveillance technology to spy on dissidents and others considered to be threats to the government.
"There's an awareness that these things [surveillance technology] exist now," said Marc Owen Jones, an assistant professor in Middle East studies and digital humanities at Hamad Bin Khalifa University in Doha. "The climate of fear has been bred by the knowledge that regional governments in the Middle East have access to this technology."