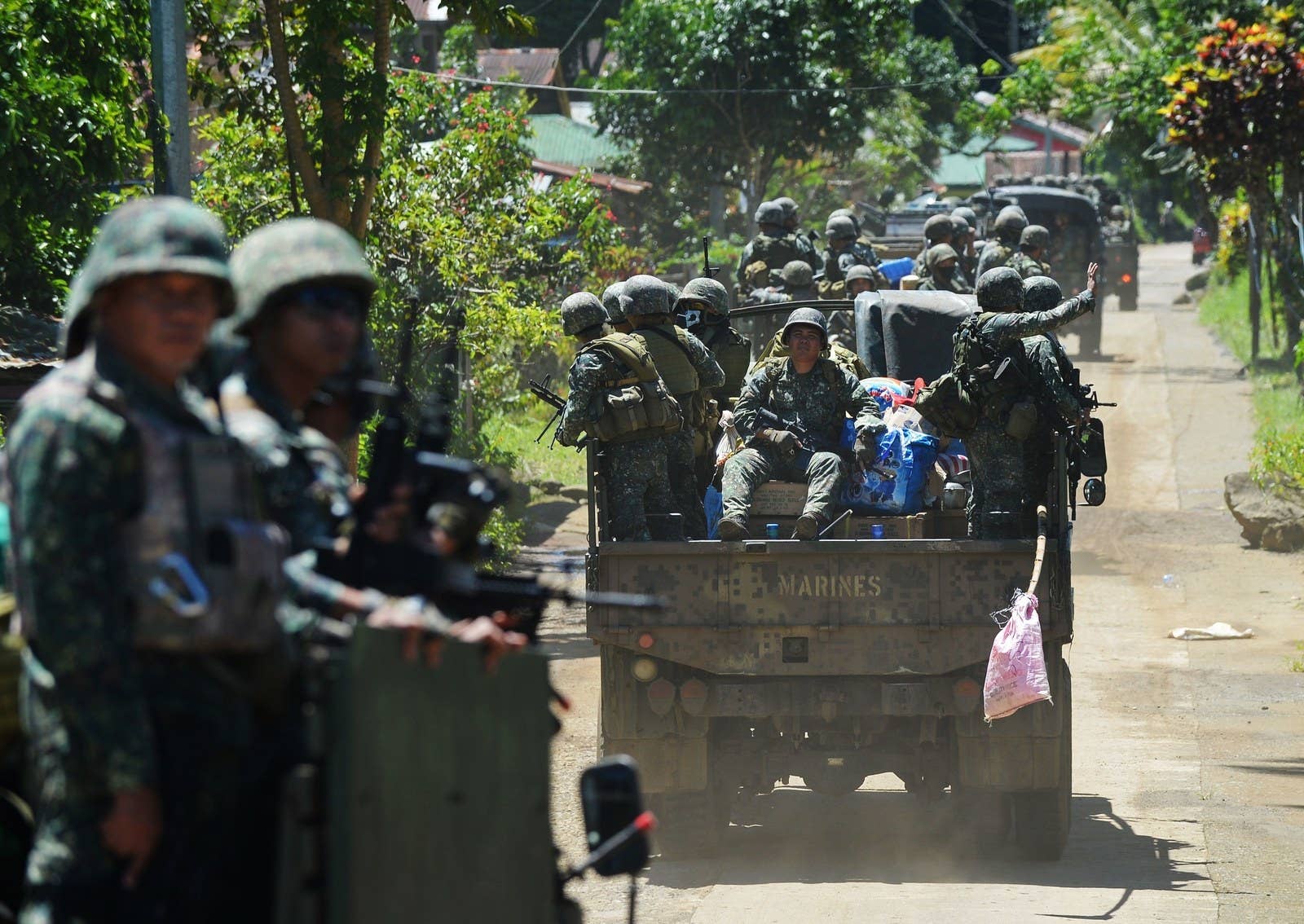 MINDANAO, the Philippines — Tato's prison cell was built to house 20 inmates. Instead there are 102.

During the day Tato and his cellmates at the North Cotabato District Jail eat meals of dried fish, eggs, and vegetables together and share a single toilet. He keeps busy by reselling firewood he buys in bulk for other prisoners to cook with. The nights are the hardest.
"We sleep body to body, using cartons as mats," said 44-year-old Tato, who asked to be known by his family's nickname for him out of fear of retribution for speaking to a journalist. "It's so hot and congested that my feet swell up."
It was during one of these nights that Tato, sleepless in the stifling heat of the southern Philippines, heard his cellmates plotting a prison break organized by an Islamist group. Those who went along with the plan were promised money and support on the outside.
"They will solve your problems. They will solve your case," whispered one of the men sleeping next to Tato.
"Is it for sure?" Tato asked.
"Don't suffer here," his friend said. "Come with us."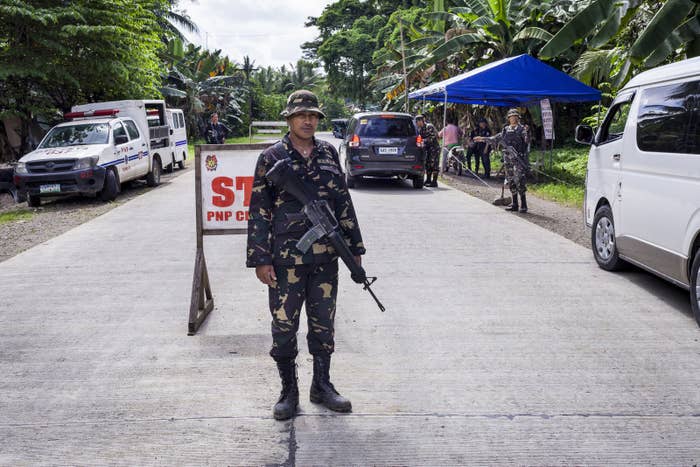 In January, dozens of gunmen descended on the prison. More than 150 inmates fled Tato's prison, clambering over walls and running across the compound's parking lot, after fighters waged a bloody shootout with guards just before dawn. Jail authorities later said the attack had been carried out by a local Islamist group called the Bangsamoro Islamic Freedom Fighters (BIFF), one of several militant organizations in Mindanao that has pledged allegiance to ISIS.
Mindanao, the lush, hilly island on the southern tip of the Philippines, is in the throes of a terrorism crisis. Though it has grappled with kidnappings, bombings, and unrest for decades, last month the unthinkable happened: A coalition of Islamist militant groups took over the city of Marawi, a Muslim-majority metropolis that lies on the shores of the sprawling Lake Lanao, in a siege that has dragged on for weeks and shows no sign of ending. The fighting began when the Philippine government tried to capture a militant leader, but his allies retaliated, starting a firefight. Since then, Islamist fighters have occupied schools and churches, taken people hostage, and gunned down soldiers and police as hundreds of civilians remain trapped inside the city.
What's more, statements by Philippine government officials and the support expressed for the siege of Marawi in ISIS's own propaganda publications suggest that these groups have been receiving backing from ISIS.
The Philippines' inability to handle the crisis has turned into a major test for President Rodrigo Duterte, who has declared martial law in Mindanao and has been trying to ensure that ISIS-backed groups do not gain a toehold in the volatile and lawless corridor between the southern Philippines, Malaysia, and Indonesia. The maritime region has long been a hotbed of kidnapping, drug trafficking and hijacking.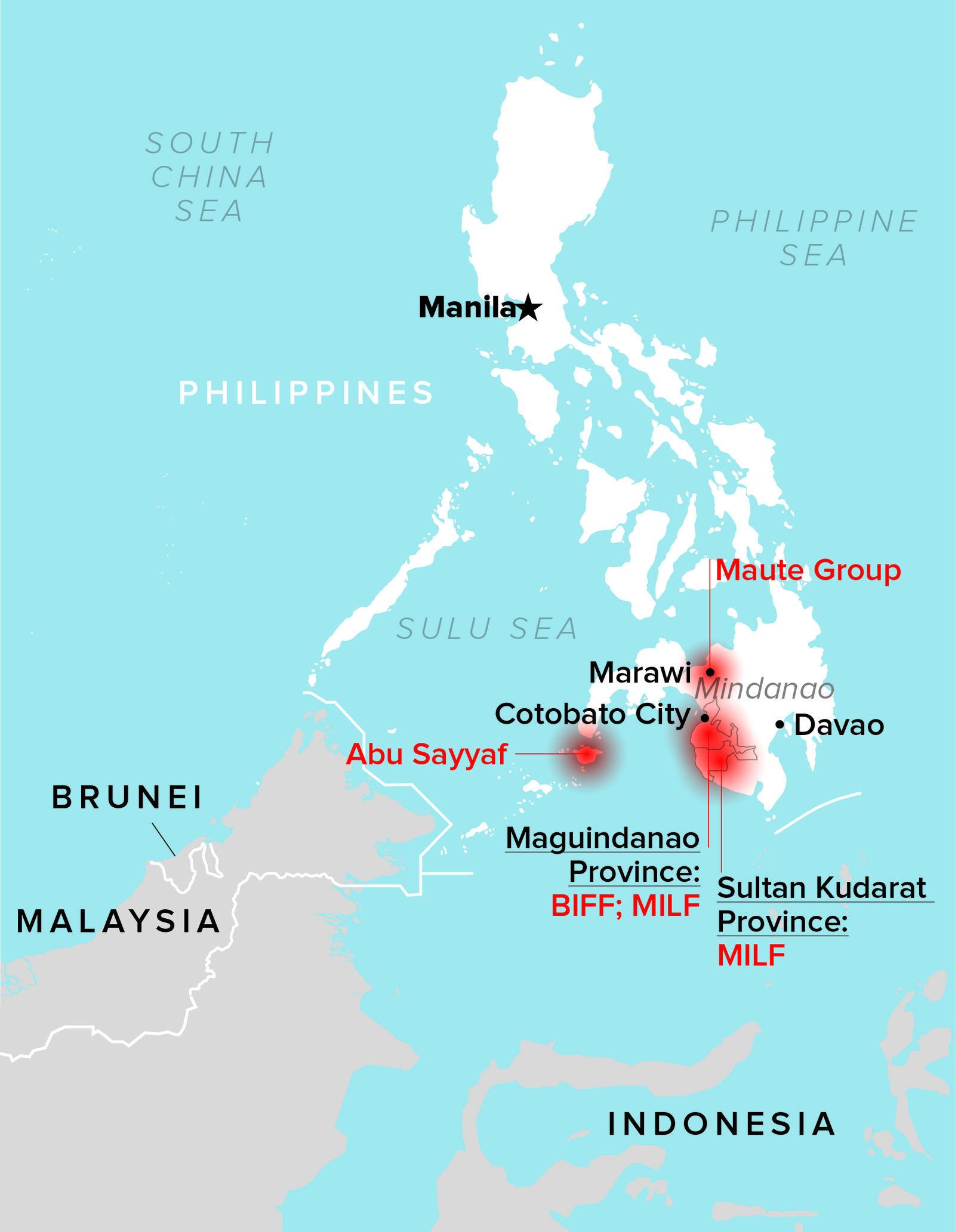 The battle in Marawi comes at a time when ISIS continues to lose territory in its self-styled caliphate straddling Syria and Iraq, and the group has been encouraging fighters to travel to Southeast Asia. But to prevent his country from becoming a new destination for Islamists, Duterte must address the roots of extremism in a region that has been plagued for decades by poverty and violence. Social problems from underdevelopment, lack of social mobility, and dysfunctional institutions like prisons and courts have combined with age-old clan loyalties and separatism, making Mindanao the perfect incubator for extremist groups in Southeast Asia.
The Bangsamoro militant group, like the other Islamist organizations that dispatched fighters in Marawi, is a relatively small actor in Mindanao. But it's powerful in the region where Tato lives, and it's best known for its kidnappings and prison breaks. Two days after BuzzFeed News met Tato, the Islamist group sent hundreds of fighters to a town not far from the prison, where they holed up in an elementary school, held children hostage, and engaged in a shootout with police and military for more than 12 hours. They did not seem like the sort of people Tato wanted to get involved with.
Still, Tato agonized over whether to join the prison break. He couldn't shake the hopelessness that had overcome his life since his arrest. Five years ago, police accused him of planting marijuana seedlings at the small rubber farm where he worked. (Tato says he didn't do it.) But like many prisoners at North Cotabato, he has never been sentenced — or even tried — because of the backlog in the courts, and prison has become a kind of purgatory.
In the end, after asking his godmother for advice, he stayed behind.
Sitting in the warden's office in his yellow prison T-shirt in June, Tato looked pale, his hands cold as ice. His sentencing had just been postponed a third time, and he was afraid — afraid to join the Bangsamoro militants, afraid to be caught talking to a journalist, and afraid to seem too close to the prison bosses.
"I just want my case to be decided," he said. "That's all I want."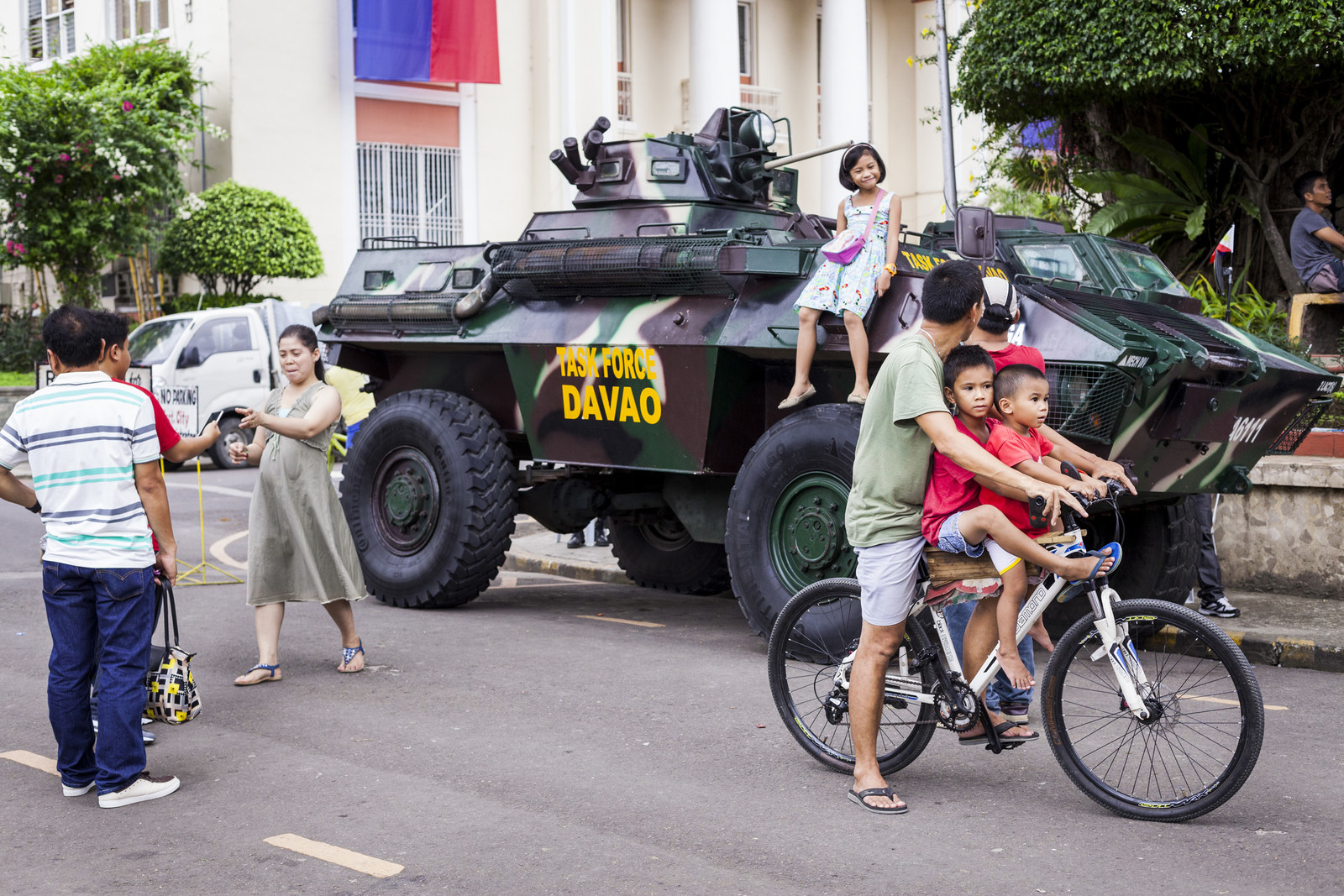 Casana Calandada was a young woman the last time she heard that sound, during the communist insurgency in Mindanao. It was a boom, she said, like an earthquake.
"I could smell the gunfire — it burned my throat," Calandada, now 72, said.
Calandada and her family, including eight grandchildren, were among the thousands who escaped the siege of Marawi in May. Leaving their family's Tupperware shop and all of their possessions behind, they trudged in the heat for more than six hours to the next city, Iligan.
On the way, they passed shopkeepers who offered them water. Cars packed with people sped past them on the highway.
"I walked like a crazy person, with no direction," she said. "Everyone was fleeing."
That was the day the crisis began in Marawi, the heart of Mindanao's Muslim population, when armed groups burned down a cathedral, murdered Christians, and took hundreds of hostages as hundreds of thousands more fled.
The siege was led by a Filipino militant leader named Isnilon Hapilon, whom ISIS leader Abu Bakr al-Baghdadi named the "emir" for ISIS in Southeast Asia in April 2016, and an organization called the Maute group. Hapilon, who has been on the FBI's list of most-wanted terrorists for years, led the militant group Abu Sayyaf. The US indicted him in 2002 for his role in kidnapping 20 people, including three Americans, and the beheading of one of them.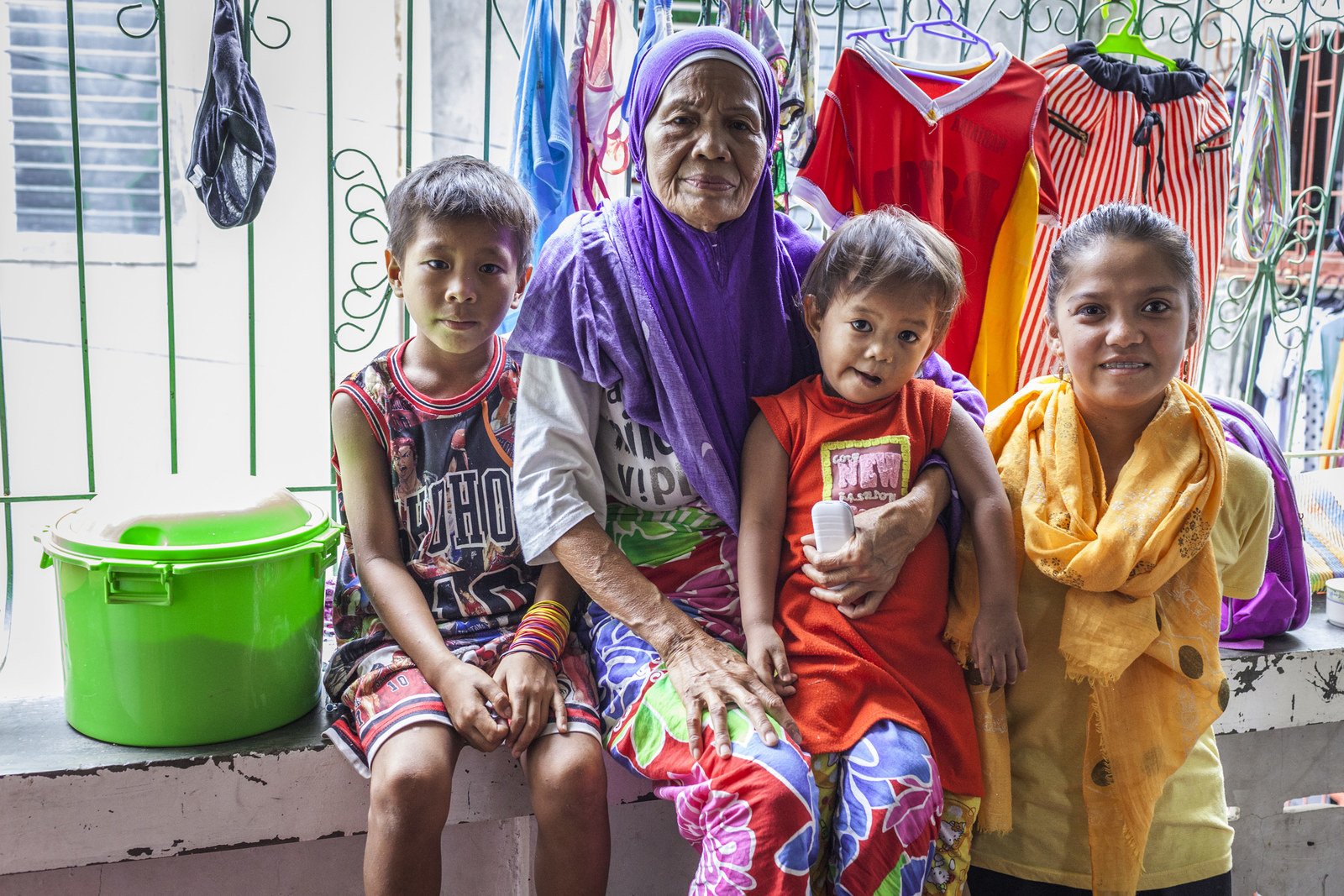 Even though she had lived all her life in Marawi, Calandada said she had never heard of the Maute family, especially the two brothers who lead the Maute group, before the siege took place. Violence has wracked Mindanao for most of her life, but she had never expected militants like the Maute group to hold such strong sway in her hometown.
After spending days at a facility for evacuees in Iligan, she and her family were taken to Davao, the biggest city in Mindanao. Davao, where skyscrapers tower over slums, lies on the coast, and has pockets of people from clans across the island. Calandada and her family were in touch with some distant relatives there.
They decided to move into a cousin's home, tucked into a small Muslim neighborhood in the heart of the city. Her children mostly slept on the floor, and there wasn't much seating aside from a few plastic stools. But what mattered the most was that it was safe, and they were with family. Each day, Calandada said, they looked forward to the siege ending so they could return home.
Both government officials and extremists in Mindanao say have no idea where the Maute group came from. Philippine government and intelligence officials told BuzzFeed News the group had not made it on to their radar until just a year ago, months before men with ties to the group were linked to a bombing in Davao. Among other Islamist groups, there are no shortage of theories as to how such an obscure group acquired the capital to set siege to Marawi. "The Maute group is actually the brainchild of Israel and the CIA," one militant leader said.
The two brothers, Omar and Abdullah Maute, were raised in Marawi, but they come from a prosperous family in the southern town of Butig. Their parents, who intelligence and government officials say were once affiliated with another Islamist separatist group called the Moro Islamic Liberation Front (MILF), ran a furniture trading business.
MILF is likely the best-known Mindanao extremist group, both for its unfortunate acronym and its long-running conflict with the government. At the heart of the group's mission is self-governance for the Moro people of Mindanao, who see themselves as the original inhabitants of the island. The group is now in the midst of a rocky peace process with the government, but many of the Islamist groups involved in the siege of Marawi have broken off from MILF into other factions, including those that have built ties with ISIS.
"They act like they're Robin Hoods. They give money back to the community."
The Maute brothers, who are now in their forties, left Mindanao in their early twenties to study in Egypt and Jordan, where they are said to have become radicalized. They also worked in Saudi Arabia for a short period, according to a retired senior intelligence official who spoke on the condition of anonymity because he was not authorized to speak to media.
"They have the blood of the Maranao, but their ideology comes from international terrorists," said Randy Uzman, deputy mayor for the Maranao tribes in Davao.
When the Maute brothers returned to the Philippines, they decided to split off from MILF. Much of their support comes from the locals tied to their clan, which is among the most prosperous in the Maranao tribe, the former intelligence official said. They gathered support with their youthful charisma, building their followings on Facebook and YouTube.
"They act like they're Robin Hoods. They give money back to the community," he said. "They're one of the most well-off families there."
Clan loyalties have retained a deep significance in the society of Mindanao, where many see incursions by the government in Manila as an invasion by outsiders.
"There may have been intelligence failure, even a massive one," said Shashi Jayakumar, an expert on terrorism in Southeast Asia at the Rajaratnam School of International Studies in Singapore, speaking about the siege of Marawi. "We would think that these guys would have prepared in terms of stockpiling in order to withstand a long siege. These things cannot have gone unnoticed if you have any type of local law enforcement or intelligence sensing things on the ground."
Tight-knit clans, coupled with linguistic and cultural differences, have made it difficult for Philippine intelligence and law enforcement to gather information on the Maute group, the official said. Police, who receive training and equipment from foreign governments including the United States, have seen cuts to those budgets in response to Duterte's brutal antidrug war, which has slain thousands in extrajudicial killings.
Clan loyalties have retained a deep significance in Mindanao, where some see incursions by the government in Manila as an invasion by outsiders.
At least four armed groups in Mindanao have pledged allegiance to ISIS, circulating propaganda videos purportedly set in Marawi that show images of the black flag associated with the group. ISIS has begun referring to Marawi in its own official publications, calling the military the "Filipino crusader army" in one of its news bulletins.
"For just as Allah expelled the disbelieving crusaders and their first gathering and mobilization in Iraq, it is He who will expel them from the lands of the Muslims in the Philippines," reads a recent article in Rumiyah, the organization's English-language magazine.
It's still unclear how much financial support the militants in Marawi are receiving from ISIS. But a handful of foreign fighters have been discovered in the city, raising fears that the Philippines could become a destination for Islamist fighters from countries as far-flung as Yemen and Saudi Arabia, as well as from neighboring Indonesia and Malaysia, which are grappling with terrorism problems of their own. In a recent interview with BuzzFeed News, Abu Misry, a spokesman for BIFF, said his group had received assistance "from the Middle East." He declined to say which country.
Some analysts say Hapilon, who is not originally from Marawi, is seeking to unite militant groups in the region under the ISIS flag. Even if the monetary support these groups are receiving is small, links to ISIS have become a strong selling point for recruits.
"At least for some of these fighters, that they're part of a global movement is probably an attractive element," said Sidney Jones, director of the Jakarta-based Institute for Policy Analysis of Conflict. "They've also been able to attract university students, not just poor guys out of the countryside."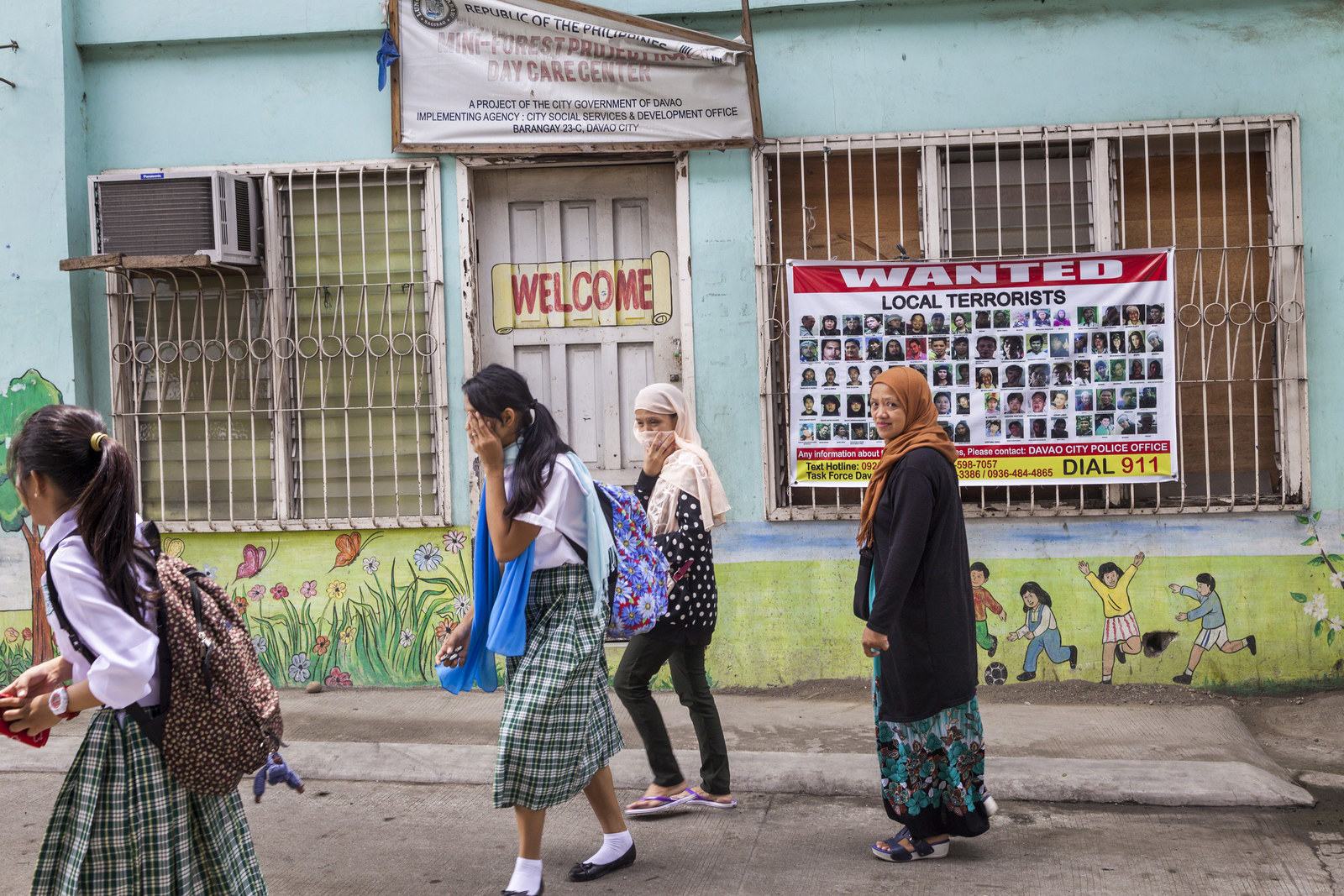 In his hometown of Davao, President Duterte's face is everywhere — on posters kissing babies, grinning on the walls of government offices, even painted in red and blue on the sides of buildings like the famous poster of Barack Obama. In a busy restaurant around the corner from his childhood home, a life-size cardboard cutout of Duterte stands next to his old motorcycle, Planet Hollywood–style, so diners can snap photos.
Mindanao, where local politicians frequently decry "imperial Manila," is the heart of Duterte's support. Even former militants and opposition politicians say they harbor high hopes for the development and support he could bring to the island. Duterte, who inherited the troubled peace process with MILF from his predecessor, was praised by the group's leader as "a true son of Mindanao" during the presidential campaign last year.
Duterte's biggest selling point to secular leaders in the region is his call for "federalism," or a greater degree of self-determination, for Mindanao. But that's different from the Moro Islamic Liberation Front's long-term stated goal: The groups wants self-governance from the native people of Mindanao, known as the Moro people, under a long-awaited statute called the Bangsamoro Basic Law. MILF has said they don't feel obligated to disarm without the passage of that law — and it's not clear how completely Duterte supports it, and whether he has the political wherewithal to get it passed.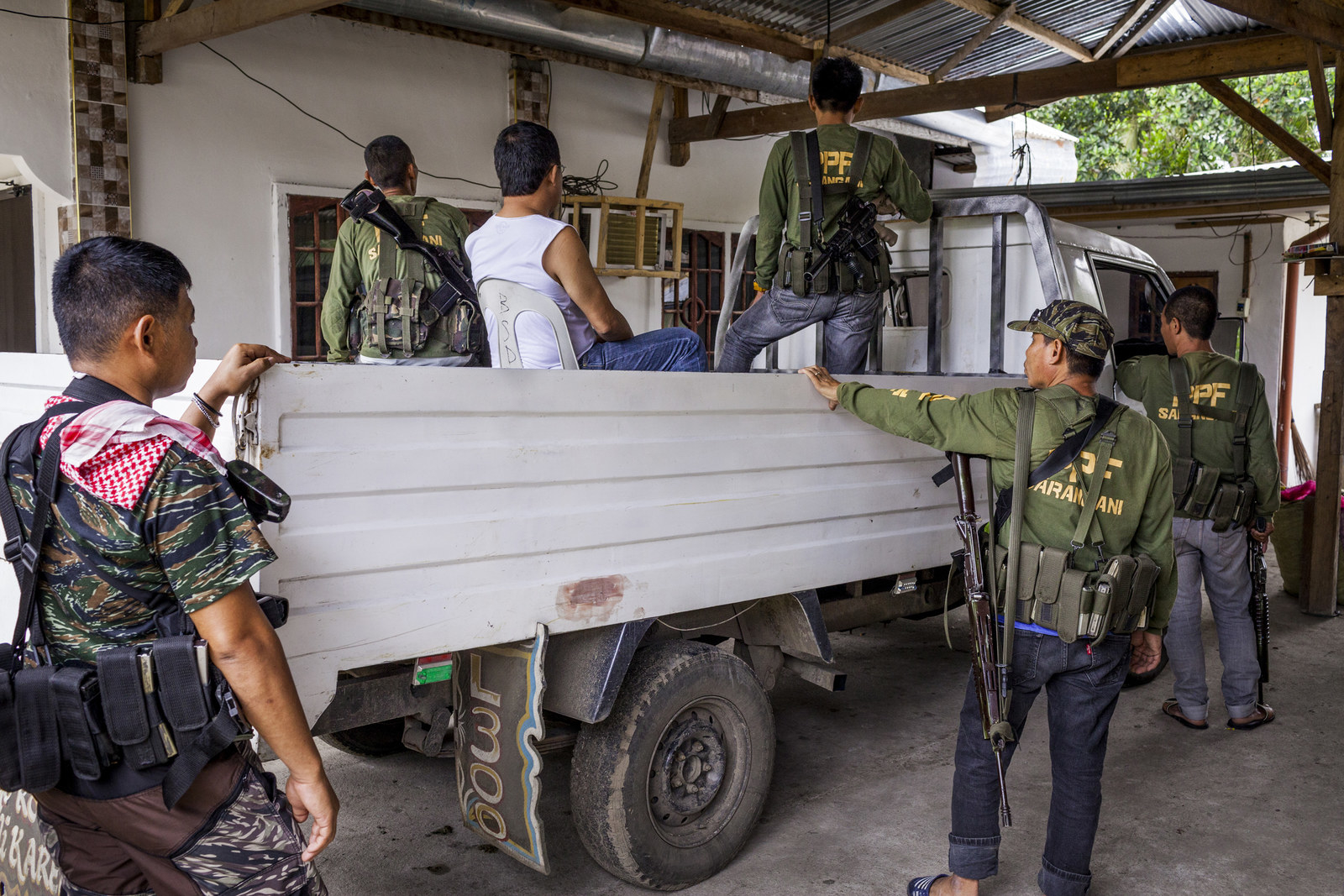 "What we want is full autonomy — the Bangsamoro Basic Law. We want to implement Islamic law," even for Mindanao's Christians, a top commander for MILF in the province of Sarangani, which lies on the southern tip of Mindanao, told BuzzFeed News.
The complex network of extremist groups in Mindanao makes it tough to tell whether the MILF is really invested in the peace process or secretly working with other militant groups. Abu Sayyaf, BIFF, and the Maute group all splintered from MILF, and their connections to the organization run deep.
"I don't see that BIFF and MILF are necessarily separate," the intelligence official said. "It's only because of the peace talks that we don't regard them as the same organization. When MILF feels dissatisfied with the peace talks, they turn to BIFF."
Beyond the peace process, many in Mindanao are hoping that greater autonomy and investment by Duterte's administration will bring much-needed jobs and programs to one of the poorest regions in the Philippines. Duterte has promised projects including public transportation and a new high-speed railway.
"Prisoners are easy for terrorist groups to take advantage of. They can be threatened, cajoled, invited. They are vulnerable."
Adding to Duterte's challenges, the country's prisons have become a prime recruiting ground for militant groups. Following an aggressive and deadly campaign against drugs by his administration since last year, the country's already overcrowded prisons have seen their populations explode. That means prisoners like Tato can go years without their days in court because thousands of cases have been backlogged.
"The detainees here become desperate when their cases go unheard," Lucky Mer Natuel, chief of the security and control program at Tato's prison, told BuzzFeed News. "Prisoners are easy for terrorist groups to take advantage of. They can be threatened, cajoled, invited. They are vulnerable."
Before the drug war, Natuel said there were less than 1,000 inmates at North Cotabato. Now that number has grown by more than 40%. But Natuel said his prisoners should consider themselves lucky — at other prisons, inmates sleep in shifts because there is not enough room on the floor.
Duterte is also facing allegations from human rights groups who have criticized abuses under the martial law in Mindanao that they say unfairly single out Muslims, and Philippine officials proposed last week to establish a mandatory ID card for Muslims. ISIS uses discrimination against Muslims in Southeast Asia as a recruiting tool.
"That's part of the problem with Duterte — it's all hot air."
Though Duterte has said he never asked for US help in Marawi, the Philippines depends on American police and military aid programs, some of which have been thrown into jeopardy amid international criticism of Duterte's drug war. US troops have been providing training and "technical assistance" to the Philippine military as it continues the fight in Marawi, but there are no US troops on the ground fighting Islamist militants there, said US Navy Capt. Jeff Davis, a spokesman for the Pentagon.
Duterte critics say he has not done enough to address the problems in Mindanao.
"He hasn't done anything to create a federal state, or push for the legislation that would be required to transform the country into a federal state," Jones said. "That's part of the problem with Duterte — it's all hot air."
"At what point are the expectations of the voters who elected him going to be shattered?" she added.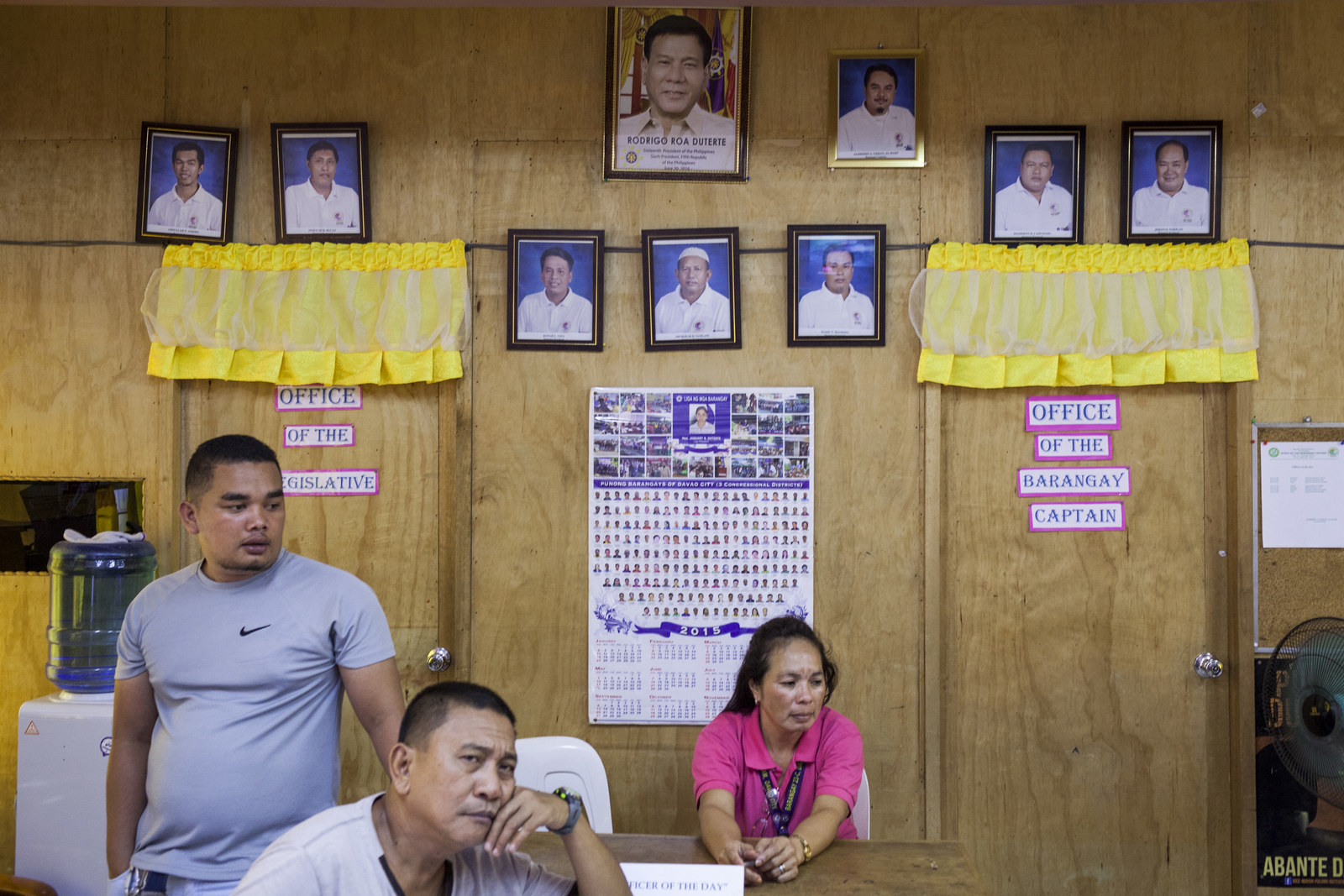 As the clash in Marawi enters its eighth week, Philippine officials have stopped predicting the date they will overcome the rebels. Hundreds of civilians remain trapped parts of the city the rebels control, and more than 400 people have been killed. Air strikes have destroyed many parts of the city.
The government has set up traffic checkpoints across Mindanao and hung up posters from schoolyards to highways displaying the mugshots of some of the Maute family and their suspected collaborators in hopes that citizens will turn them in. A few Maute collaborators have been caught so far.
"This is everybody's concern. Everyone should police their community collectively," said Rudy Caoagdan, mayor of the small town of Makilala in northern Mindanao, and an ardent Duterte supporter. "That's how we're going to solve this problem."
If martial law is at the core of Duterte's response, it hasn't yet done much to address the anxieties of other Southeast Asian countries, especially as more foreign fighters are discovered in Marawi. Last month, Duterte phoned Indonesian President Joko Widodo to reassure him of his commitment to combating terrorism. In Malaysia, Defense Minister Hishammuddin Hussein spoke more bluntly, saying of ISIS, "If we do nothing, they get a foothold in this region."
The region, in short, depends on the Duterte administration's will and ability to control radicalism in Mindanao. The growing problem with terrorism, both his supporters and opponents agree, rests on more than just arresting a few Islamist radicals. Hapilon and the Maute brothers are unlikely to succeed in controlling Marawi, but in a way, analysts said, the siege has already succeeded because it's become a rallying cry for other extremist groups in the region.
"ISIS would love this narrative to outlive Maute and Hapilon even if they don't live to fight another day," Jayakumar said. "They want the global fight against ISIS to come to a nexus in the Philippines." ●
Editha Caduaya in Mindanao and Nancy A. Youssef in Washington contributed reporting.