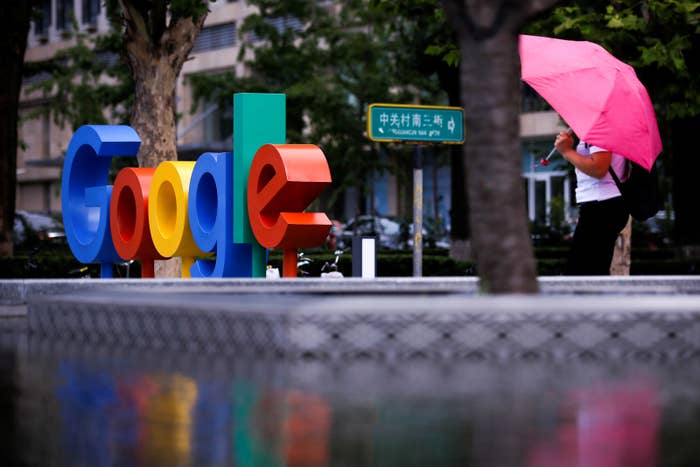 More than a dozen tech NGOs and human rights groups have issued an open letter calling on Google to stop work on a censored search engine project in China.

Organizations including Amnesty International, Human Rights Watch, the Electronic Frontier Foundation, Access Now, and others released the letter to Google CEO Sundar Pichai on Tuesday, saying the tech giant's plans to release a censored version of its search engine app to users in China represent an "alarming capitulation by Google on human rights."

The project, dubbed Dragonfly, has already led to huge internal dissent at Google.
At an all-hands staff meeting earlier this month, Google executives abruptly stopped discussing Dragonfly — first reported by the Intercept earlier this month — when it became apparent some employees were sharing details with the press.
According to audio of that staff meeting, obtained by the New York Times, Pichai said that "if we were to do our mission well, we are to think seriously about how to do more in China."
However, he went on to say that Google was "not close to launching a search product in China."
Despite the reports, Google has not responded publicly to news of the plans, saying it does not comment on speculation.
Tom Mackey, media manager for Amnesty International's East Asia office, said in an email that "by accommodating the Chinese authorities' repression of dissent, Google would be actively participating in those violations for millions of internet users in China."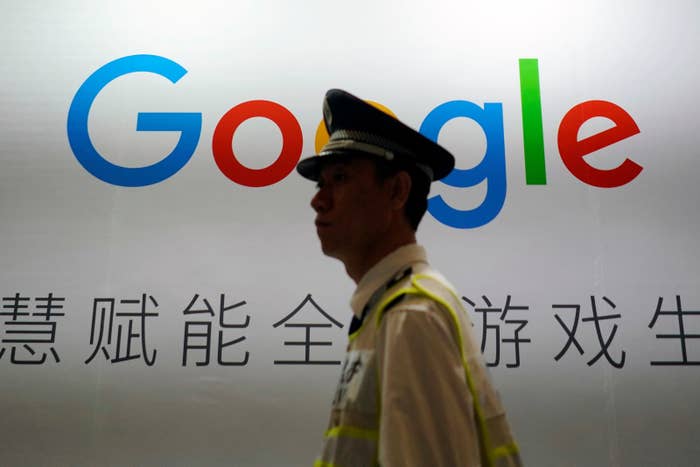 Hundreds of Google staffers have signed a letter urging the company to be more transparent with its employees about what their work will be used for in China, and to take more measures to assess the impacts of its products from an ethical standpoint.

Google exited mainland China in 2010 over concerns about Chinese government censorship and cyberattacks, rerouting its traffic to a Hong Kong–based domain. Google.com and most of the company's products have been blocked by Chinese censors in the years since.
China is home to one of the most sophisticated internet censorship systems in the world, popularly known as the Great Firewall. Facebook, Google, and Twitter are all blocked in the country, along with thousands of other sites. Internet censors on Chinese social media block content related to sensitive political issues — like criticism of the country's top leaders and issues around separatism — as well as seemingly routine news topics that fluctuate on a daily basis.
"Google has a responsibility to respect human rights that exists independently of a state's ability or willingness to fulfill its own human rights obligations," the open letter says.