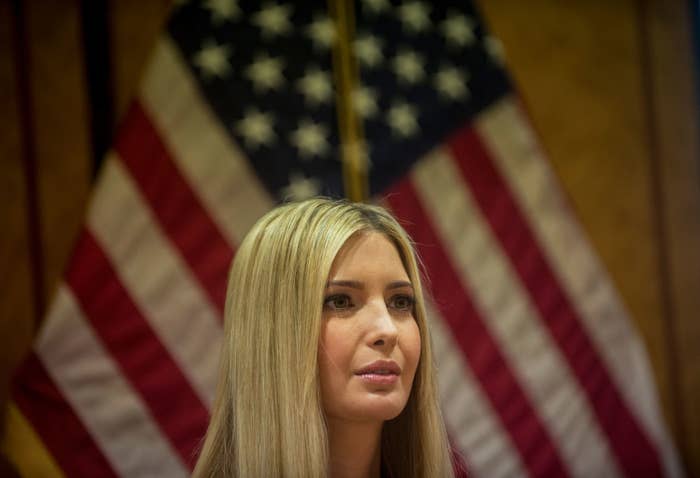 The problem is that, even in China, no one can seem to agree on what actual proverb this is referring to or whether it even exists at all. The question has Chinese social media users particularly confused.
It's a question that's particularly important to China because Ivanka — who's called Yi Wan Ka in the country — has developed a cult following among young Chinese women.
Users of Weibo, China's equivalent to Twitter, cited dozens of proverbs Ivanka could have been referring to, ranging from "those who remain silent during a chess match are individuals with real class, while those who say too much after a few drinks are weasels" to "empty talk will only destroy a country, but real action can help strengthen a country."
"The Chinese language is really broad and profound," said one user who cited nine different possible proverbs.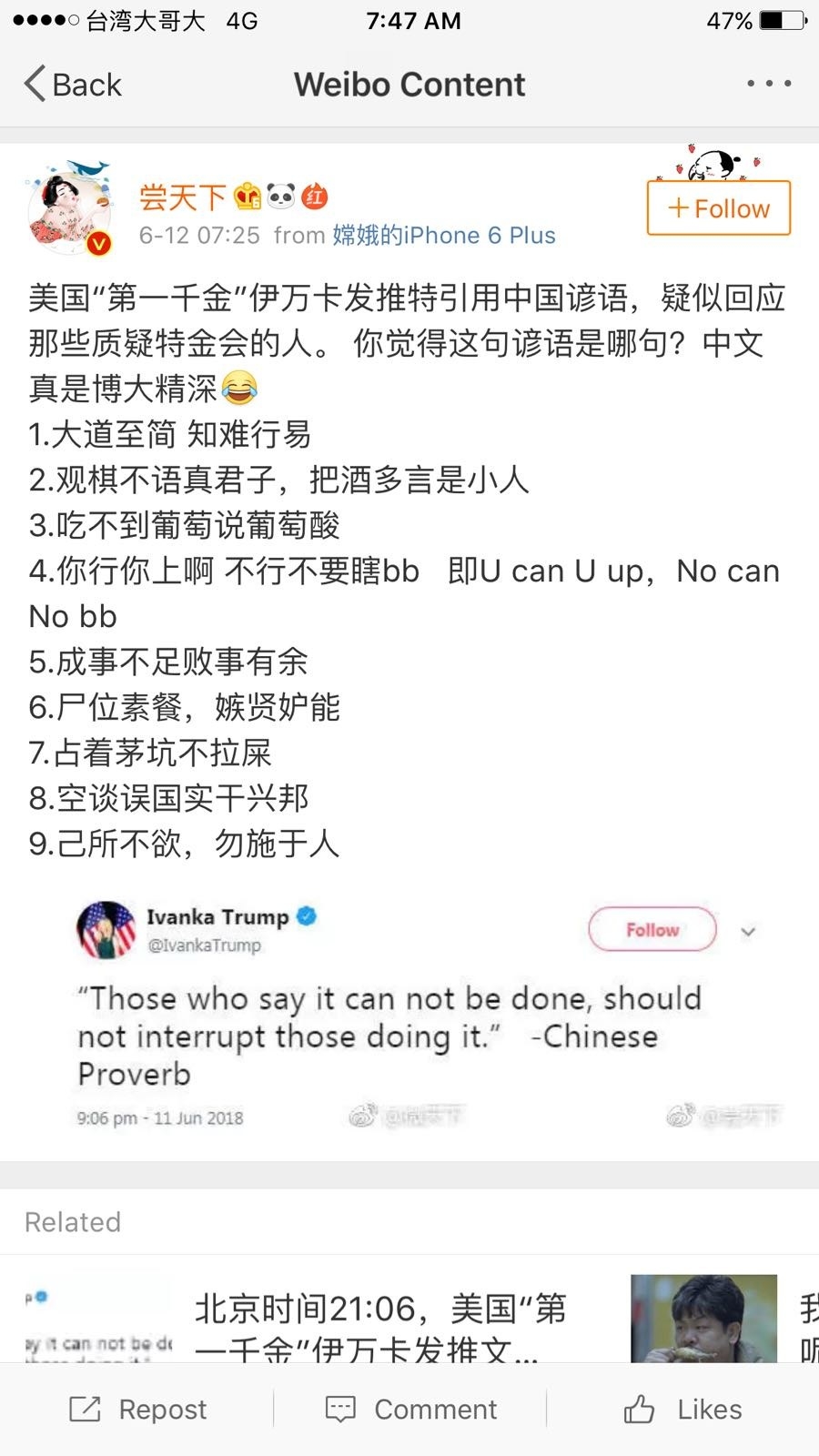 Another user tried to crowdsource the issue, inviting followers to add suggestions. "After looking through all dictionaries, I still can't figure out the Chinese proverb that she tried to translate," the user said.

Others on the site suggested it could be an idiom that goes "people talk; donkeys fight."
China's state-owned Global Times tabloid — famous for its nationalistic editorial page — conducted an investigation of sorts into the issue in an online article, tracing the use of the expression back to 1903.
"Though the wisdom of the masses is very flashy, we have no choice but to inform everyone, the truth is that the phrase quoted by Ivanka doesn't have much of a relationship to China," the paper said.
Mandarin Chinese has thousands of four- and eight-character proverbs — called chengyu or suyu — that are fiendishly difficult to translate and can sometimes frustrate even native speakers of the language.
Daily Show comedian Ronny Chieng had a simpler theory, echoing many others in China. "This is not a Chinese proverb," he tweeted.