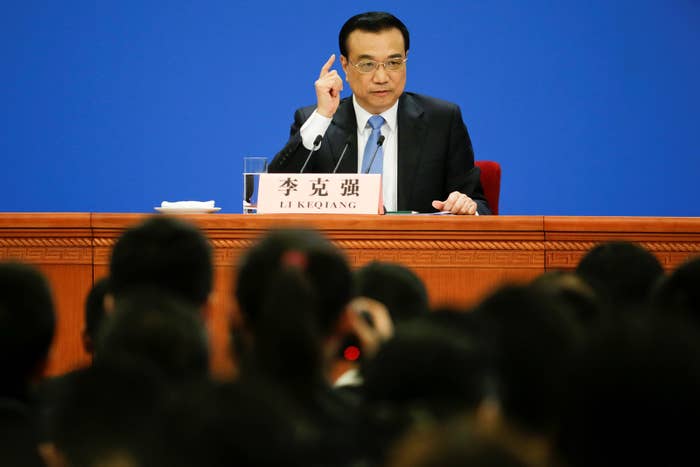 BEIJING — Chinese Premier Li Keqiang downplayed tensions between the US and China on Wednesday, saying Beijing does not want to see a trade war break out.
Li's remarks to press come ahead of a much-anticipated meeting between President Donald Trump and Chinese President Xi Jinping at Trump's Mar-a-Lago resort in Florida next month. Questions at the press conference, which was held at the closing of the annual parliamentary session, were prearranged.
"We don't wish to see a trade war breaking out between the two countries," Li said. "That wouldn't make our trade fairer."
During his election campaign, Trump promised to place 45% taxes on Chinese-made goods in an effort to boost domestic industry, sparking fears that Chinese retaliation could escalate into a trade war.
But more recently, he made a concession to China by reaffirming the "one China" policy, which holds that the US maintains diplomatic ties with Beijing, rather than Taipei.
Trump has also criticized China as a currency manipulator and accused it of propping up North Korea.
Asked about the relationship with the US, Li struck a measured tone, saying he hoped the two countries would "move forward in a positive direction." He called for more dialogue with the US.
"I believe whatever differences we have, we can sit down and talk to each other and work together to find solutions," he said.