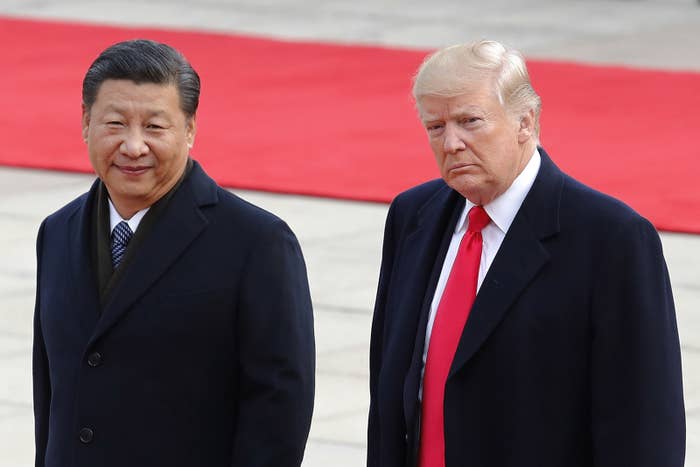 China will levy tariffs on 106 US products, including soybeans and cars, state broadcaster CCTV reported on Wednesday, the latest indication that a trade war might break out between the world's two largest economies.

The new tariffs of up to 25% come in retaliation for duties on Chinese imports announced by the Trump administration this week.
In the administration's first response, President Trump tweeted to say that the US was "not in a trade war with China".
The White House said on Tuesday it would slap 25% duties on 1,300 products imported from China, especially high-tech goods.

The Trump administration has said its tariffs are in response to China's theft of intellectual property belonging to US companies, citing an investigation into Chinese business regulations and practices, and that they were crafted in a way to minimize the impacts on American consumers.

In an emailed statement, the Chinese Embassy in Washington, DC, said the country would "take corresponding measures of equal scale and strength against US products" in response to the US decision.
"As the Chinese saying goes, it is only polite to reciprocate," it added.
The new tariffs imposed by China are likely to have a significant impact on American farmers and the agricultural industry. Soybean farmers depend heavily on demand from the Chinese market, which has buoyed soybean prices in the competitive industry in recent years.
China bought 62% of US soybean exports in 2016, Reuters has reported.