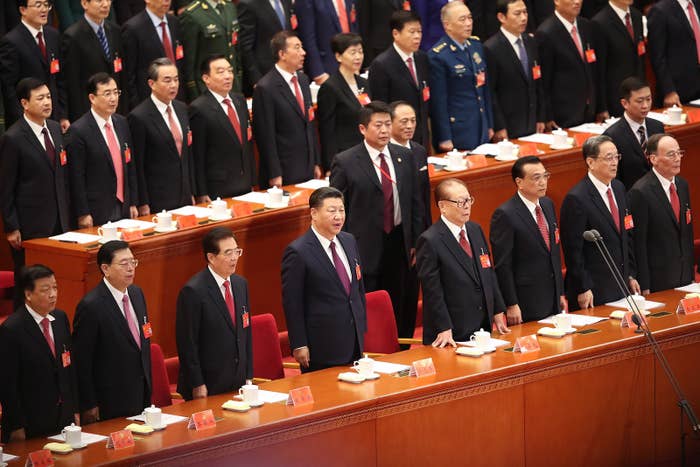 BEIJING — China is embarking on its twice-a-decade senior leadership shuffle this week, but once again, not a single woman is expected to ascend to a top leadership role in the country.

Taiwan President Tsai Ing-wen and Hong Kong Chief Executive Carrie Lam have broken barriers for women, but in mainland China, where patronage ties are crucial to securing top positions in government and the culture remains heavily patriarchal, aspiring female politicians are hitting a glass ceiling. Though slightly more female delegates have been selected to the 19th Party Congress — the ruling Communist party meeting taking place this week — advocates for women's rights say China still has a long way to go.
There are currently no women in the elite Politburo Standing Committee, the most powerful body in China, and only two in the larger Politburo. Both of those women — vice premier Liu Yandong and Sun Chunlan, head of the Central United Front Work Department, are close to retirement age.
71-year-old Liu will likely retire this year. (Women in government are often compelled to retire five to ten years earlier than their male counterparts, though Liu is at the standard retirement age.) China's parliament has a higher proportion of female delegates, but it is a largely rubber stamp body with limited policy making powers.
The stark lack of female representation in the political sphere represents a disconnect with China's desire to be perceived on the international stage as an egalitarian country that's friendly to women. Chinese President Xi Jinping, who is embarking on his second term this week, has boasted about China's history in promoting women's rights at the UN General Assembly, for instance, and donated millions to UN Women, which promotes gender equality.
"China wants to be seen as a responsible global power, and it is still possible (though very unlikely) that the Communist Party may elevate a woman to the Standing Committee during this Congress in order to give the impression that it is more modern and friendly to women," said Leta Hong Fincher, author of a forthcoming book called Betraying Big Brother: China's Feminist Resistance. "But the status of women relative to men over the past several decades has actually fallen in multiple ways, for example, with a gender income gap that has widened significantly."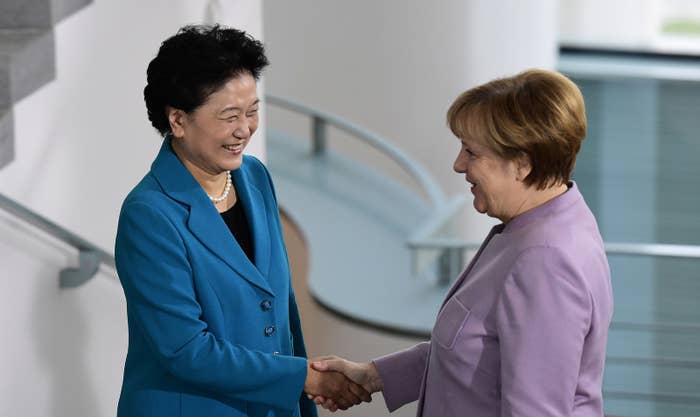 A key problem is that to ascend to top roles, bureaucrats typically follow set pathways that are heavily dominated by men — from positions in the Communist Party Youth League, which was seen as a power center for former President Hu Jintao, to high-profile jobs in provincial government and state-owned enterprises. Not a single woman is currently the party boss of a Chinese province, posts that are often testing grounds for top officials.
"Women in the Communist Party have to bear the double burden of doing most of the household chores and child-rearing, making it very difficult for female Party officials to move around the country and advance to more senior positions," Fincher said.
Less than a quarter of the 89 million Communist Party members are female, and membership in the party is widely considered to be a prerequisite for success in both government and state-owned companies. Even in the private sector, it's an advantage.
"Women are starting at a disadvantage," said Maylin Meisenheimer, a research associate in Asia Studies at the Council on Foreign Relations. "Since there are fewer women even eligible for these higher roles, there is even less chance of a woman rising through the ranks."
One woman who could be promoted to the Politburo this year is Li Bin, who runs the National Health and Family Planning Commission, the body that has overseen the relaxing of the One Child Policy as well as health policy measures like the fight against smoking. Li is the only female minister in the State Council, China's cabinet. Cheng Li, a scholar at the Brookings Institute and a close watcher of China's leadership, noted in a recent article that Li is believed to have found a patron in Chinese Premier Li Keqiang.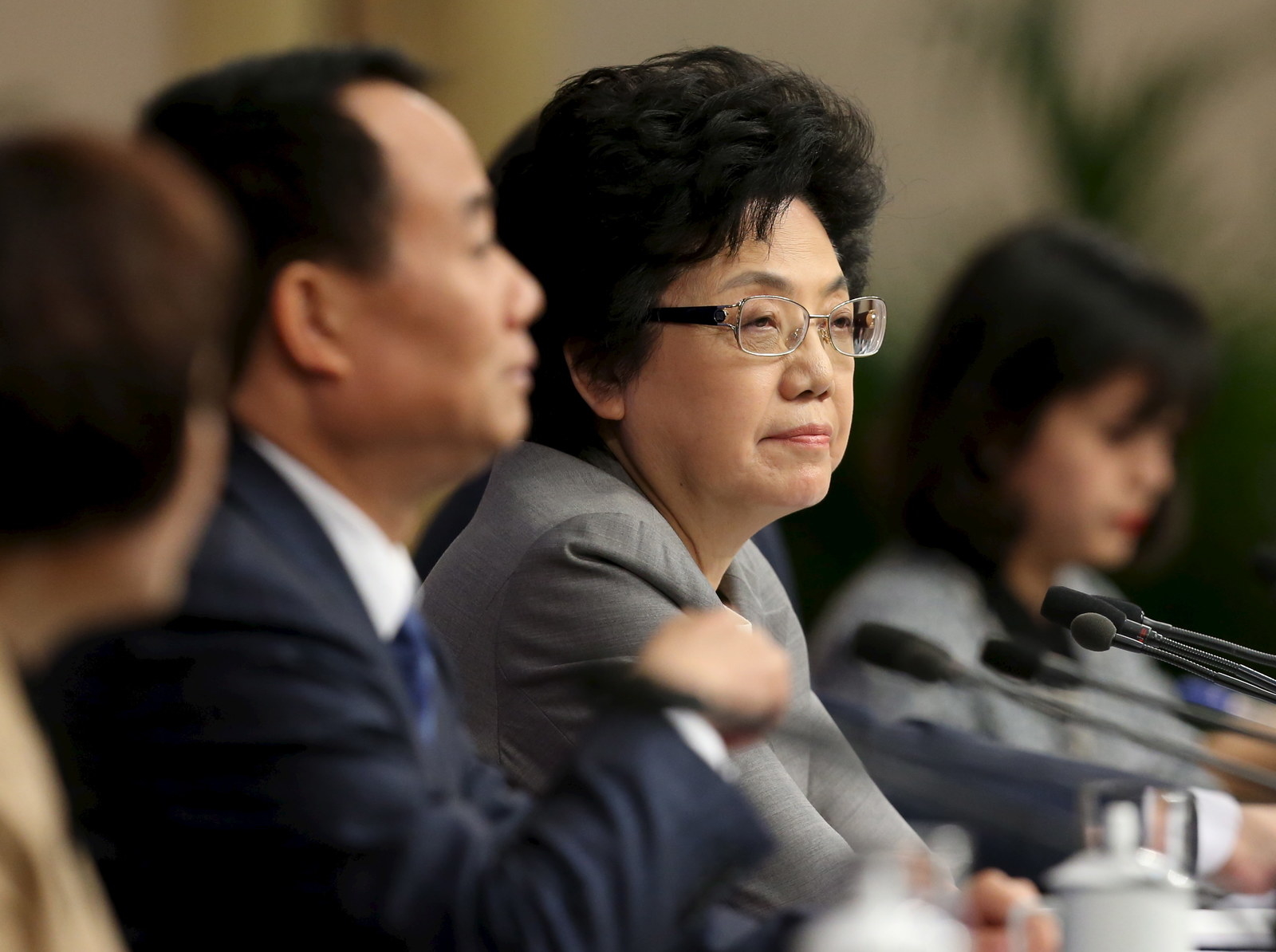 But inequalities in the system have become harder to challenge because of a widespread crackdown under Xi on civil society groups of all stripes, including feminist groups. Advocating for equality for women used to be uncontroversial, but in 2015, five young women's rights advocates were jailed for planning to protest sexual harassment on public transportation. The arrest of the Feminist Five produced a chilling effect within the country.
"I have almost never spoken to people about this [the underrepresentation of women in Chinese politics] except foreign journalists," said Chenni Xu, an advocate for women's rights and a member of the Beijing Women's Network. "It's a political sensitivity issue — the activist groups are very, very careful to toe the line."
The Party Congress is considered a highly sensitive news event in China, and outright criticizing the leadership in the Chinese press would violate a major taboo. But after Hillary Clinton's defeat in the US election last year, Li Yinhe, a sociologist and expert on sexuality, commented that in China and elsewhere, women's prospects in politics had entered a kind of "vicious cycle."
"Because they lack support for their ideas, many women basically don't even join the competition," she wrote. "Instead, they voluntarily retreat instead of fighting."