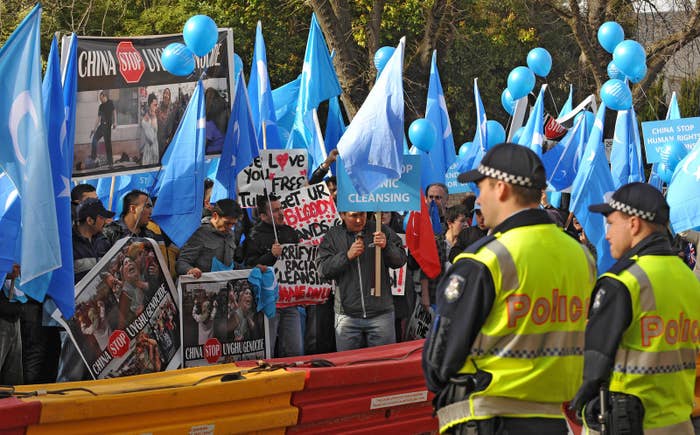 SYDNEY — Rizwan knew it was a bad idea from day one.
Her sister, a successful executive at a Chinese company, wanted to return to China from Australia to see her husband and her father, who is elderly and sick. The problem is that Rizwan's family are Uighurs — an ethnic minority group from the Xinjiang region in western China that is being subjected to a campaign of mass incarceration and surveillance.
Rizwan knew that Uighurs with contacts abroad — and especially those who have traveled abroad themselves — are at high risk of being dispatched to indoctrination camps the government euphemistically dubs "political education centers." Being sent to the camps, where Uighurs and other Muslim minorities are held for months and go through a mix of government propaganda bombardment and Chinese language classes, meant her sister would be at risk of enduring abuse, torture, or even death. And because the camps are not considered a form of criminal punishment, there would be no paperwork — Rizwan's sister would just disappear.
But Rizwan's sister wanted to take the chance. After all, she was not a political activist and had committed no crime. And she had permanent resident status in Australia — she had a place to come back to.
Rizwan and her sister came up with a code just in case. When her sister arrived, Rizwan would message her, "Do you have your books with you?" If her sister said no, it would mean that Chinese officials had taken away her passport after she entered the country — a measure used against thousands of ethnic minorities in the region to prevent them from traveling.
"No way could we talk about this over the phone," Rizwan said. "But we were so worried about what would happen to her."
When her sister landed, Rizwan called and texted immediately. "They took my books," her sister replied.
The conversation happened months ago, and the family — including Rizwan's sister's teenage daughter — has not heard from her since.

Rizwan, a chic young Uighur-Australian mother in a Burberry trench coat, asked that her surname not be disclosed and agreed to speak to BuzzFeed News to shed light on the issue. BuzzFeed News confirmed details of her story with a family friend.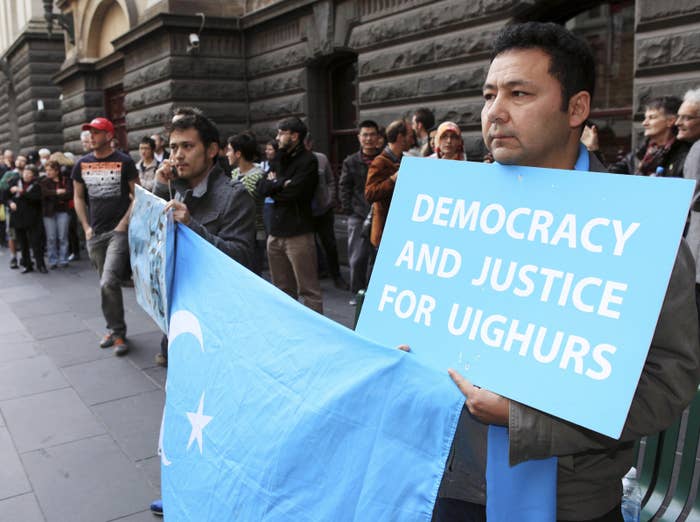 Australia is home to a sizable Uighur diaspora, estimated by the East Turkistan Australian Association at more than 3,000 people and around 600 families, though only about 1,065 people said they had Uighur ancestry in the 2016 census. Uighur groups in Australia, as well as the opposition Labor Party, are urging the Liberal-led government to take a stronger stand against human rights abuses in Xinjiang.
Uighur community activists in Australia say there are many cases like that of Rizwan's sister— up to a dozen. All of them involve Uighurs who obtained permanent resident status in Australia — the equivalent of a green card in the US — and then vanished after they returned to China. Community leaders and migration agents described several cases to BuzzFeed News but asked that details of the cases not be published, at the families' request.

Because these people are not Australian citizens, though many of them have family members who are, the Australian government is limited in its power to advocate for their release — and may simply be unwilling to go to bat for them. The government's newest Consular Strategy, released in 2017, notes that there's no legal requirement to extend consular assistance to permanent residents under international law.
"The practice of offering consular assistance to permanent residents of Australia will cease," the document states. "Consular services will be limited to crisis situations, including government-assisted evacuations, when that is provided to Australian citizens."
"I suspect that in very serious cases involving a permanent [resident], there is some quiet diplomacy, as well as consular support such as seeking access to the person imprisoned to offer support," said Alex Oliver, director of research at the Lowy Institute in Sydney, one of Australia's top think tanks,. "Australia, and DFAT [the Department of Foreign Affairs and Trade], are very diligent in providing consular assistance where they can. But this depends on the receiving state cooperating with Australia."
Asked about the issue, a spokesperson for the Department of Foreign Affairs and Trade said Australian officials had conveyed concerns about the situation in Xinjiang to China "on a number of occasions, including concerns over relatives of Uighur Australians."
Mehmet Celepci, a migration agent who has worked with many Uighur clients, says he and others have sought to lobby the Australian government over the issue of Uighur-Australians' family members who have disappeared or been sent to camps after returning to China. Celepci, who is Turkish-Australian, said most Uighurs he knows in Australia have seen their families harmed by the Chinese government's campaign but were afraid to speak publicly for fear of retribution against their families.
"Initially many people thought if we keep quiet, then Chinese authorities will think they are good people and would not target their relatives," he said. "But after a while they realized no matter how silent they are, everyone is targeted. Almost everyone."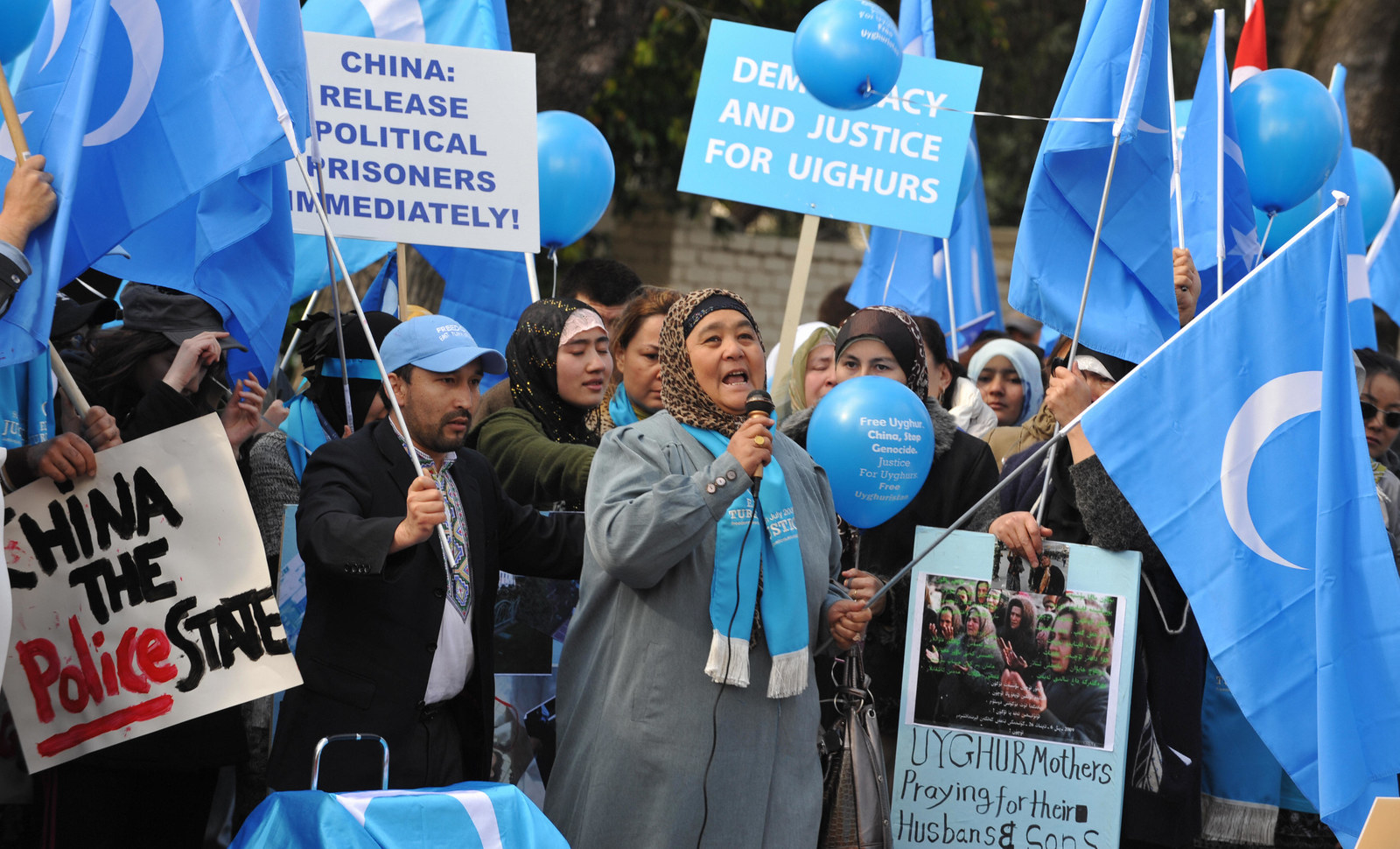 Uighur rights activists say Chinese agents can be seen filming political protests in Australia and seeking to intimidate Chinese ethnic minorities and dissidents in the country — a phenomenon that has led some Uighurs to cover or paint their faces during protests.

Sophie Richardson, China director for Human Rights Watch, recently recounted an incident that took place during a public panel discussion at the Lowy Institute, at which she was a speaker. A large group of Uighurs attended the event, which focused on human rights in China — but in the middle of the event, one person got up and left. That person told Lowy's staff that people taking cellphone videos of the audience made them feel unsafe being seen there.

Erin Bassett, a spokesperson for the Lowy Institute, confirmed Richardson's description of what took place and said the organization has never restricted anyone from using cellphones to take photos or film public events. "But it does raise a question for us," she said.
"If people can't come to events like this, governments are not doing enough to protect people," Richardson said, describing the incident at a recent event at the National Endowment for Democracy in Washington DC. "And in that sense every single government that has a diaspora community needs to be saying to Beijing, not only are your abuses in your country unacceptable, you are not going to commit them in ours."

M., a Uighur asylum seeker based in Sydney who asked that his name not be used, said the fear of being filmed by Chinese agents or Uighur informers is a common one within the Uighur community. They worry the footage could be sent back to Chinese authorities and used against their families. It keeps people from turning up at protests and other public events, he said.

"It's a tactic they use to create division in the Uighur community," he said. "You don't know who you can trust."

Officials in Australia have referenced these fears in the past. As far back as 2006, the Department of Foreign Affairs and Trade stated, "it is likely that the Chinese authorities seek to monitor Uighur groups in Australia and obtain information on their membership and supporters."
The fact that Uighurs are subject to surveillance and repercussions for political activity from Chinese authorities has been used as evidence in asylum cases in the country. In a 2011 case involving a Uighur applicant, the Refugee Review Tribunal of Australia found that "the applicant's fear that the [Chinese] authorities may become aware of her involvement with the East Turkistan Association in Australia, and may monitor her or place her under surveillance, are well founded."

Rizwan said her sister faced pressure while she was in Australia, too.
"Her boss started sending her WeChat messages," she said. "He said, 'Think of your husband, think of your father, think of the house you have there.'"

The messages became more and more threatening, suggesting the property Rizwan's sister had worked her whole life to buy would be repossessed by the government if she did not return, and that her husband could face repercussions. Rizwan said she thought her sister's boss was being forced to send the messages by police or other authorities in an attempt to lure her back to the country.
But her sister wanted to take the risk anyway.
"All she could think about was her dad," Rizwan said.