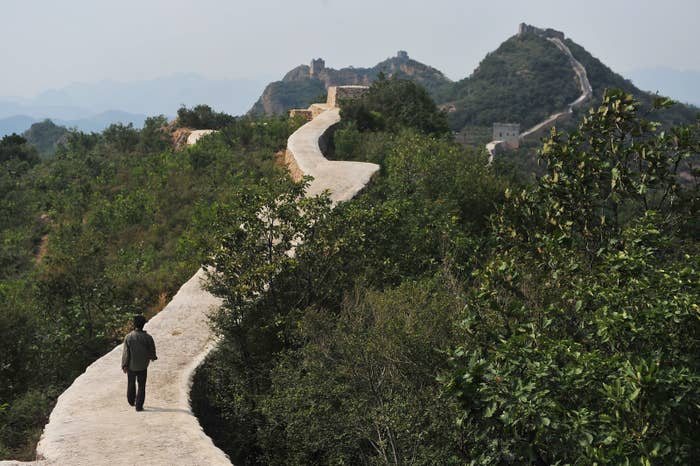 Airbnb has abandoned plans for a contest in which four winners would be awarded a night in one of the ancient towers of the Great Wall of China after an outcry from Chinese internet users who worried that the project could damage a piece of the country's most iconic landmark.

"While there was an agreement in place that was the basis for the announcement of this event, we deeply respect the feedback we have received," the company said in a statement. "We have made the decision to not move forward with this event and instead we are working on a range of other experiences and initiatives that showcase China as a destination."

In its original statement about the competition, Airbnb China Chairman Nathan Blecharczyk said the company had worked with historians and preservationist groups in Beijing on the project. The statement also included an image of a hotel-style bedroom set up in one of the wall's towers. The contest was meant to promote sustainable tourism to China, the company said.
The Great Wall is more than 13,000 miles long and over 2,000 years old. Though several sections of the wall have been restored for tourism — some flanked by fast-food restaurants and even a cable car and toboggan ride — much of the wall remains fragile and many parts have fallen into disrepair. The state of the wall remains a much-discussed issue in China, where the ancient structure is considered a national treasure.
In a statement, the Cultural Affairs Commission of Beijing's Yanqing District, which oversees the section of the Great Wall that Airbnb had reportedly planned to host guests, said it had not approved the event because it wasn't in service of preserving the wall's heritage.
On Weibo, a Chinese social media platform, some users expressed skepticism of the project.


"The Great Wall is a cultural heritage site, can it be used as a guesthouse just like that?" one commenter wondered.
"I just want to know is the Great Wall a historical relic or not? Does any government department have to approve this kind of activity? If it hasn't been approved, is it breaking any kind of law or regulation, is it an illegal activity?" another user asked.
But others pushed back, saying that the critics were being too sensitive and that the experience sounded cool.

"I really support this. Chinese people are too conservative," one commenter said.

"I really want to do this," another person said. "Sleeping at the Great Wall, what a unique experience that would be — you guys aren't allowed to fight over the bed with me."