Do you spend a lot of time perfecting emoji sentences to make plans with your friends after work?

What about to complain about how much studying you have to do?
To ask your roommate if they can feed your cat because you're going dancing?
Well, now you can do those things and get paid.💴💶💵💷 London-based global translation firm Today Translations is hiring an emoji translator/specialist.
The eventual hire will have a twofold position.
Not only will they translate English text into emoji and emojis into English, but they'll also conduct research into the evolution of emoji as a fast-growing language we use every day.
"We always look for niche areas where we can support our client base, where we can have an edge," Today Translations CEO Jurga Zilinskiene told BuzzFeed News. "Emojis are one of the areas of growth."📈⬆️
Zilinskiene said she identified the need for the emoji translator position after a client approached her wanting to "translate" his diaries into emoji for his children, but she sees a variety of other opportunities for exploration.
Emoji is perhaps the world's fastest-growing language, and Zilinskiene described how cultural context can affect interpretation, and how she's looking forward to having the hire explore "native usage."

Many people interpret smiling face with halo emoji😇, for example, as an angel or a good person. In China, however, Zilinskiene said its meaning is not so positive.
"It's used for someone who's 'on the way out,' who's leaving the planet," she said.
That is, it's for dead people, not good ones.
Another example she gave was the OK sign👌. While it generally indicates affirmation to Americans, in Brazil, it's considered extremely rude, akin to giving someone the finger in the US.
The eventual hope, Zilinskiene said, is the creation of a sort of global style and usage guide for emoji that indicates cultural and demographic differences.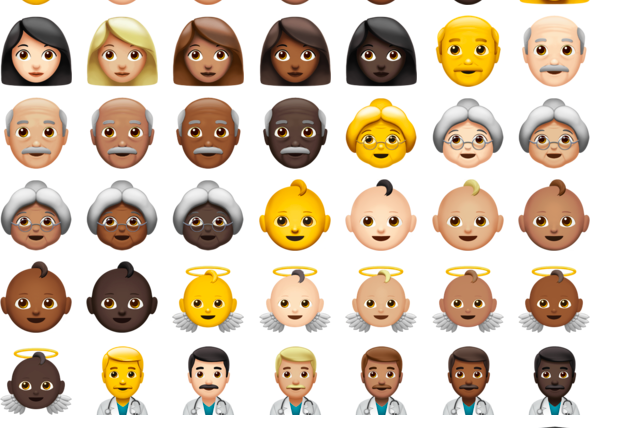 As the translator starts to research trends and work with linguists and educational institutions around the world, it will become apparent what needs inclusion, she said. The white paper will be useful for advising people in many industries.
Zilinskiene gave the example of using it to interpret emojis and their context in legal proceedings to understand evidence (like text messages) or trading overseas to tactfully communicate with clients.
"It's such unchartered, exciting territory — we're just touching the tip of the whole concept," she said.
People with a background experience in translation, social sciences, and linguistics will probably have a lot of the necessary skills to be an emoji translator. Some of the other requirements:

Zilinskiene said they've "lost count" of how many applications they've received, but that it's more than 100 now from all around the world.🌏🌍🌎
While the emoji translator was initially meant to be a freelance consulting position based in London (paid by word for translations and hourly or daily for research work), Today Translations is now expanding its options.
"We're now looking at applications from all over the world," Zilinskiene said. "There have been linguists from the US, New Zealand, and the Middle East."
Basically...