Outside of his own hits, the late Prince was famous for having writing, instrumental, or production credits on other artists' albums.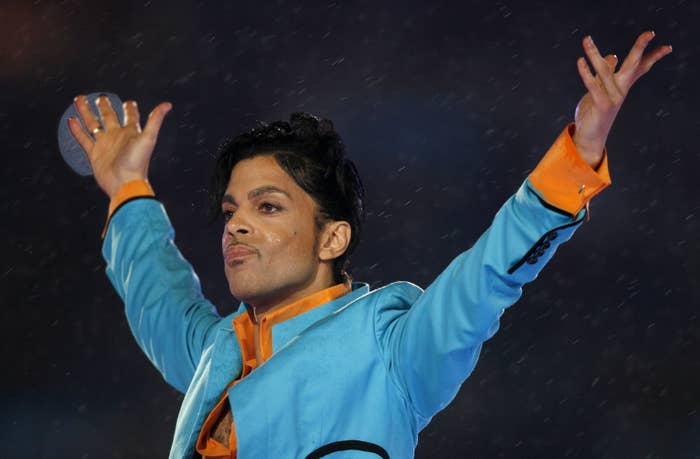 Honey, baby, you truly know it. (You truly know it.)You look good. Tryin' your best to show it.If I were you, I would. True love and affection.These are nice (so nice), but when a money man walks in the room, girl,You look more than twice.You look once (you look twice). Can I rap to you, sugar, tonight?(chorus)Donald Trump (black version), maybe that's what you need.A man that fulfills your every wish, your every dream.Donald Trump (black version), come on take a chance.A 1990s love affair, the real romance.
In his 2012 book, Prince: The Man and His Music, Prince biographer Matt Thorne writes that the musician initially wrote the song for the Time's unreleased albumi Corporate World, but it was moved to their 1990 album, Pandemonium.
"Prince is responsible for a third of the record including another Corporate World standout — 'Donald Trump (Black Version)', which continues the theme of a black rewrite of Wall Street — and four tracks with rich histories," Thorne writes.