"It's morning again in America," a calm narrator says as an idyllic scene of a boat crossing a harbor plays in Marco Rubio's latest ad — a darker riff on the classic Ronald Reagan ad.
Based on a quick internet search, though, the boat scene in the "Morning Again" adappears to be Vancouver, Canada.
A shot of the ad's footage on Shutterstock is tagged Vancouver (though also San Francisco and New York).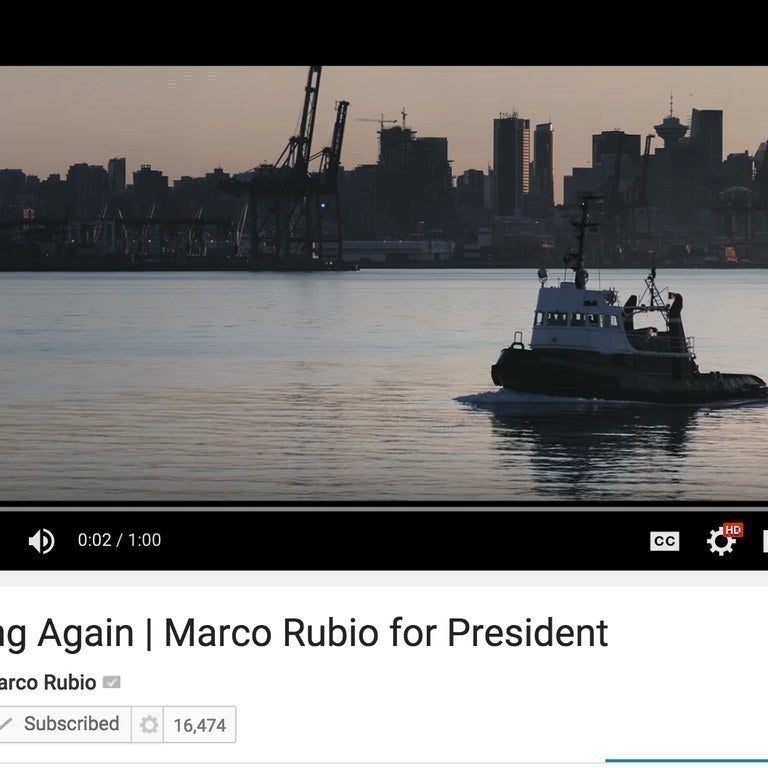 And the flag on the boat appears to be Canadian:
Other shots from the photographer/videographer "Great Outdoors Media" reveal more points shot with more identifiable views of Vancouver, like Canada Place: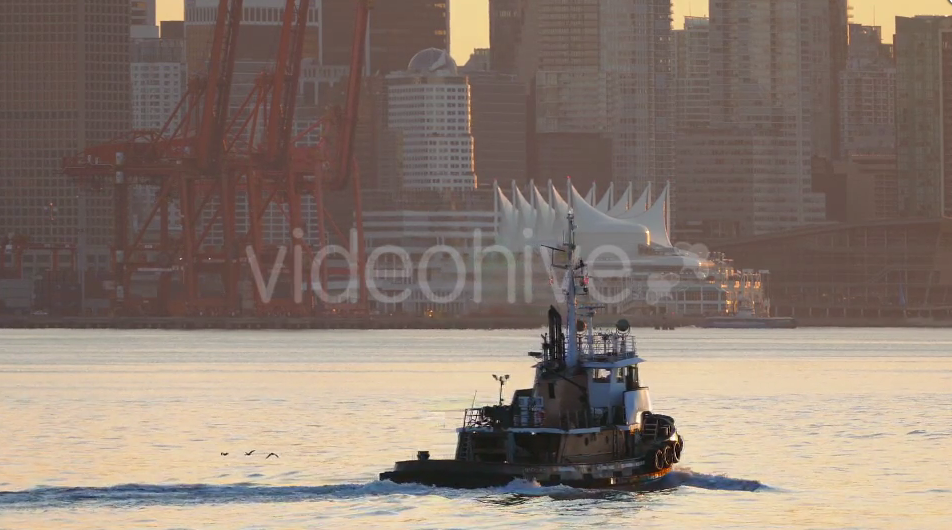 And this similar shot from the same photographer features what is more clearly the lookout tower and Canada Place on the right.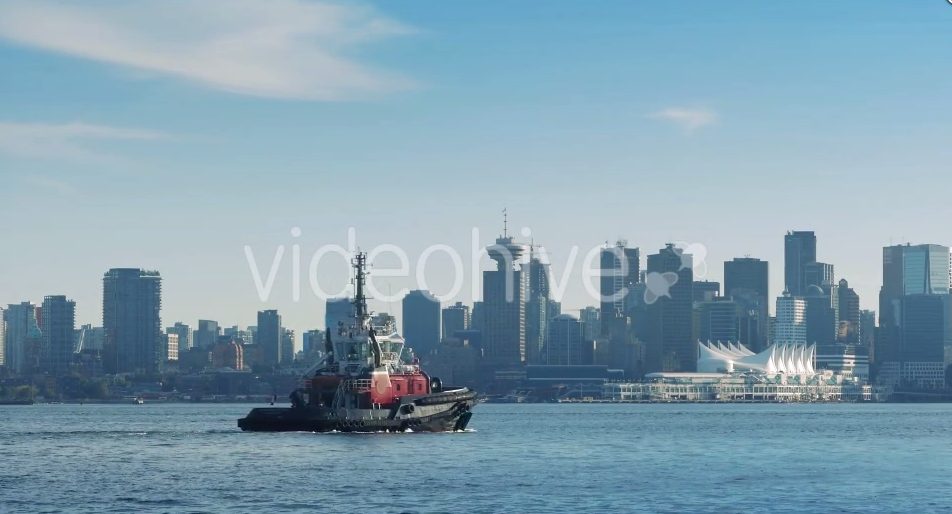 "Ha! Nice catch by BuzzFeed — we hadn't noticed that. We are not going to make Canada an issue in this election," a spokesman told BuzzFeed News.