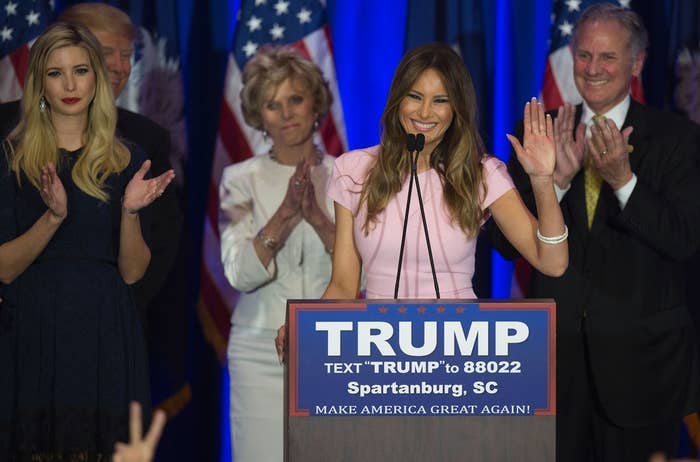 Melania Knauss Trump, the wife of GOP frontrunner Donald Trump, contributed $2,000 to "Friends of Hillary" in 2006, according to Federal Election Commission filings.
Melania Trump defended her husband's controversial proposals to ban Muslims from immigrating to the United States, as well as his derogatory comments about Mexicans, in an appearance on Morning Joe on Wednesday.
Melania Trump also contributed to McCain and Republican National Committee in 2008, according to FEC filings.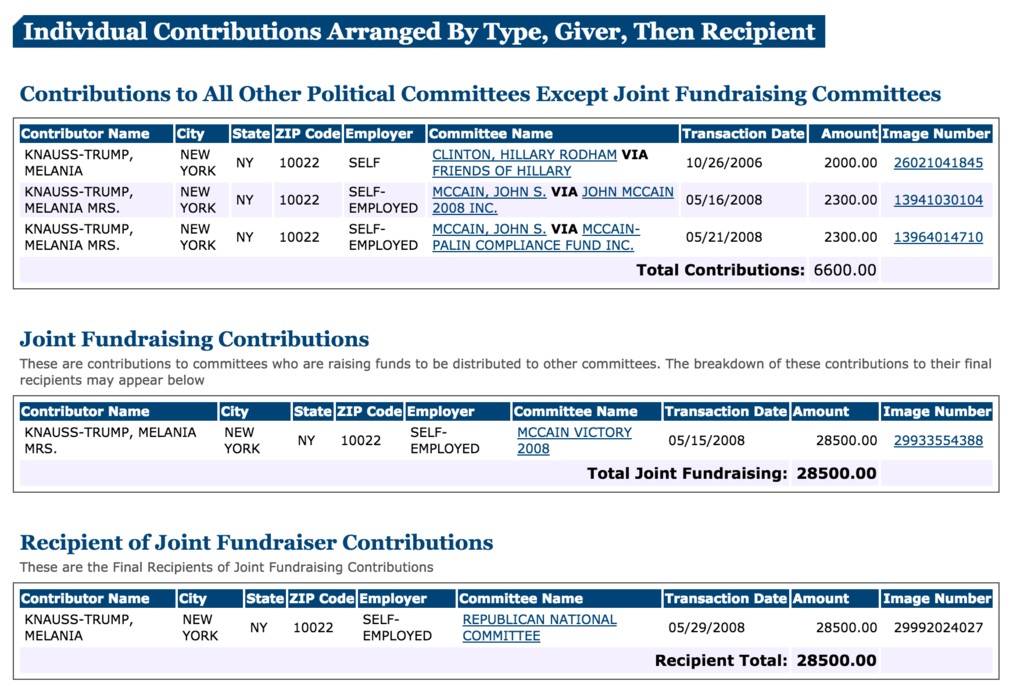 Update:
Further review of FEC filings by BuzzFeed News found an additional $2,100 in contributions in 2005, bringing the total to $4,100.