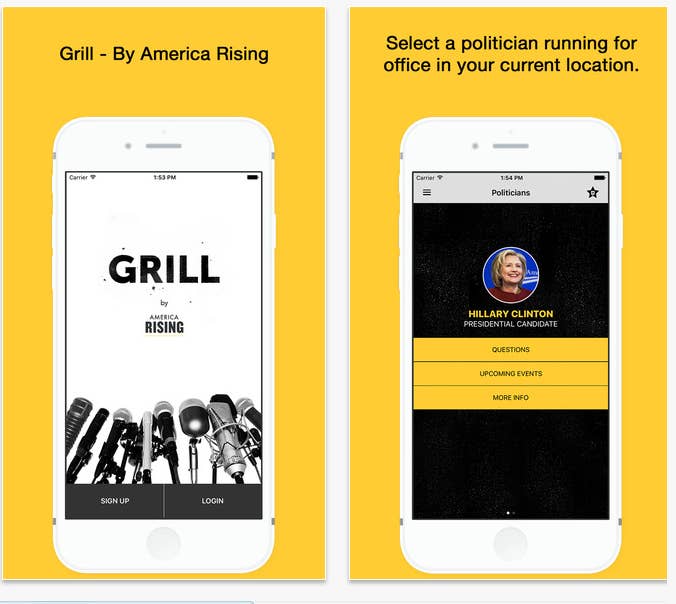 Republican opposition research firm America Rising released an app on Monday that arms users attending political events with adversarial questions to ask Democratic candidates.
The app also allows users to record video within the app and directly upload it to a channel shared by American Rising employees, who are then able to evaluate and potentially promote the footage.
Candidate's events are highlighted for the user based on their geographical proximity to the event.
"Never before have attendees of political events had at their fingertips a set of pointed, incisive questions guaranteed to make news," America Rising PAC communications director Jeff Bechdel told BuzzFeed News.
One of the suggested questions for Hillary Clinton reads: "Will you drop out of the presidential race if you are indicted over the use of your private email server?"
The app is modeled off of a political technique called "tracking," which is employed by both Democrats and Republicans. Tracking involves political operatives attending political events of rival campaigns in order to capture everything a candidate says on film, in hope of catching the candidate make a gaffe or contradicting a previous statement.
Here are the questions that the group has suggested that users ask Hillary Clinton: