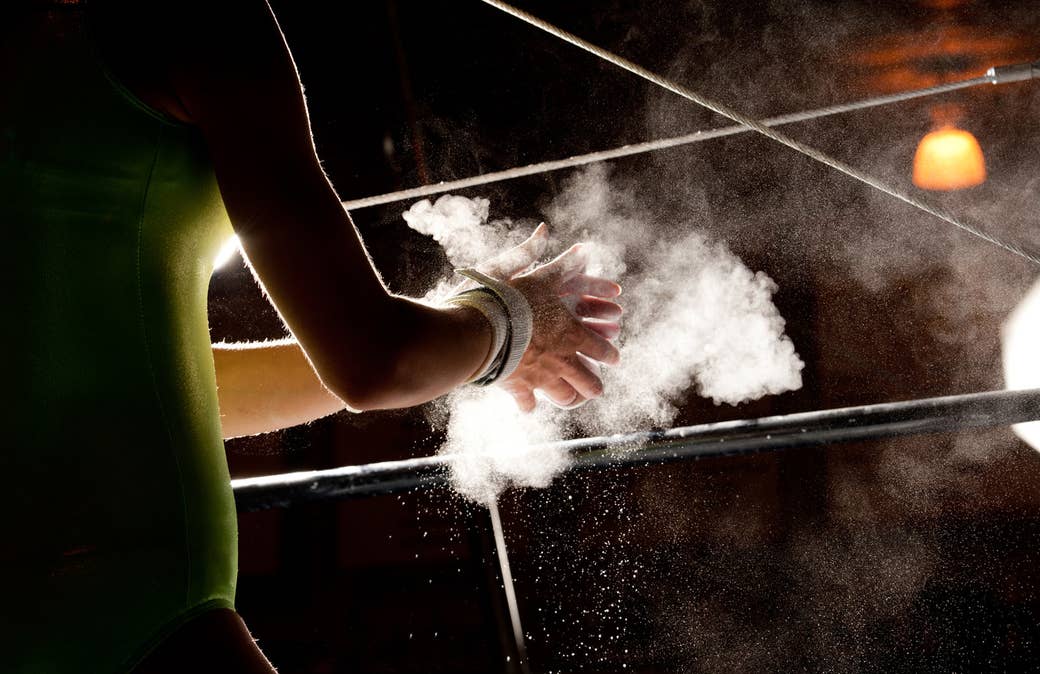 "Now at the vault," the announcer said, punctuating with dramatic pauses, "Miss...Devon...Knox."
Grabbing for each other's hands, Katie and Eric watched Devon wait patiently for her cue.
Standing at the foot of the runway, the massive Flip Into Spring Invitational banner behind her, all the playfulness of her floor routine gone, Devon wore the face of a stone Artemis.
It was remarkable, when Katie thought about it. How her daughter, so strong already, her body an air-to-air missile, had metamorphosed into this force. Shoulders now like a ship mast, rope-knot biceps, legs corded, arms sinewed, a straight, hard line from trunk to neck, her hipless torso resting on thighs like oak beams. Sometimes Katie couldn't believe it was the same girl.
"She's up," Eric said, pointing to the judges.
"Stick it this time, Knox!" someone called out behind them, and Eric's head swiveled around, red charging up his face.
Katie pressed her hand on his arm until he turned back to the floor.
A moment later, she snuck a glance behind her, but instead of the heckler, her eyes snagged on Ryan Beck, his delicate face in repose. Like a sculpture, Handsome Youth.
"Here she goes," Eric said, face still flushed. "Here goes Devon."
On the floor, Devon bounded down the runway, her knees churning like pistons, face impenetrable.
Leaping from the springboard, legs tight together, toes like arrows, she flew. Front handspring, double tuck, twist.
And landing, a hard slap on the mat. Because of course Devon stuck it, her legs like steel pikes, her arms flung elegantly above her head, wrists bent, a ballerina pose.
"Stellar performance," the play-by-play man intoned, "which definitely bodes well for Miss Knox at qualifiers six weeks from today."
And after, walking off the mat, she waved up at the crowd, at Katie and Eric.
Puffs appeared, like magician's smoke, fairy dust. The chalk that never left her hands.
"You nailed it, champ," Eric said as they walked through the parking lot, Devon moving slowly, punch-drunk. "When I saw that Yurchenko, my heart almost stopped."

"I got it. I finally got it," Devon said. Then she looked up at him with an expression Katie had never seen, almost obscene in its pleasure. "That's what it's supposed to feel like."
It almost made Katie blush, and Eric dropped his keys, flinching at the sound.
The triumph was short-lived. When they returned home, all the things postponed until after the meet — laundry, groceries, printer out of toner, wrapping paper for Lacey Weaver's birthday present, rock salt for Drew's fourth-grade science project — toppled back into their laps.

The evening blurred by and before Katie knew it, she was crawling into bed.
But a few hours later, a distant car radio, a radiator rattle, something, woke her at two a.m., bringing with it that unexpected, that tantalizing thing: rousing to Eric's hands on her, one in her hair. The surprising way he came at her, like the world might break to pieces if he didn't have her. Her face pressing into the pillow. The way he shivered against her after, clutched at her before sliding away. The other side of the bed seemed so far. She loved him so much.
The next day, back at the gym for a four-hour Sunday practice. But no one could find Coach T. And nothing began without the Mighty T.
Katie could not remember ever walking into the gym and not immediately seeing his retired colonel's brush cut, the expanse of his pink neck, the swath of his red polo shirt stretched across his former footballer's body, the lumbering gait of a longshoreman. And not hearing his bark: "Dev-on! Ice Eyes, girl. Come on!"
Except today there was no Teddy.
Six weeks before qualifiers and he wasn't there.
Nor was Hailey, whose honeycomb locks, long past her shoulders, could always be seen, even from high in the stands.
It shouldn't have felt significant, Teddy's absence, but it did. Not just to Katie but to the whole buzzing parent brigade.
"Where is he?" Gwen said, her phone, as ever, in her hand, like a weapon, a discus she might hurl.
"I don't get it," Molly Chu said. "I don't understand."
The girls, in their scarlet leotards, dotted the floor, the older ones doing split stretches, handstands, but the youngest ones ambled anxiously, hopping on their tiny red feet.

Finally, the skills coaches began leading drills, but the feeling was haphazard without the organizing thunder of Coach T.'s voice, the polestar, the heart.
"You listen to Amelise, Lacey Weaver," came the familiar, flinty shout of Gwen Weaver, who was calling to her daughter even as she ascended the stands. "You are wasting everyone's time."
From the beam, Amelise's grip on Lacey's tined legs, Lacey nodded, hair as white-blond as a Hitler Youth's.
Hands still cupped around her mouth, Gwen turned to Katie, two rows down.
"Six weeks," she said, dropping her hands. "Lacey's first shot at Junior Elite, and I just cannot get her to self-discipline."
Katie nodded. "It'll come." But not soon enough, she knew. "I need to motivate her. Like you did with Devon."
"We didn't do anything," Katie said. "Devon always motivated herself."
"Lacey'll be twelve next month," Gwen said, not seeming to hear. "You have to eat the apple when it's ripe."
Fifteen minutes passed before Bobby V., the gym's administrator, walked in, an odd slump to his shoulders, his shoes squeaking on the waxed floor.
"I have very bad news," he said, hands shaking slightly.
Megan Abbott is the award-winning author of eight novels, including The Fever and Dare Me. She received her Ph.D. in English and American literature from New York University. Her writing has appeared in the New York Times, Salon, the Los Angeles Review of Books, the Wall Street Journal, and The Guardian. Megan is currently a staff writer on HBO's forthcoming David Simon show The Deuce. She lives in New York City.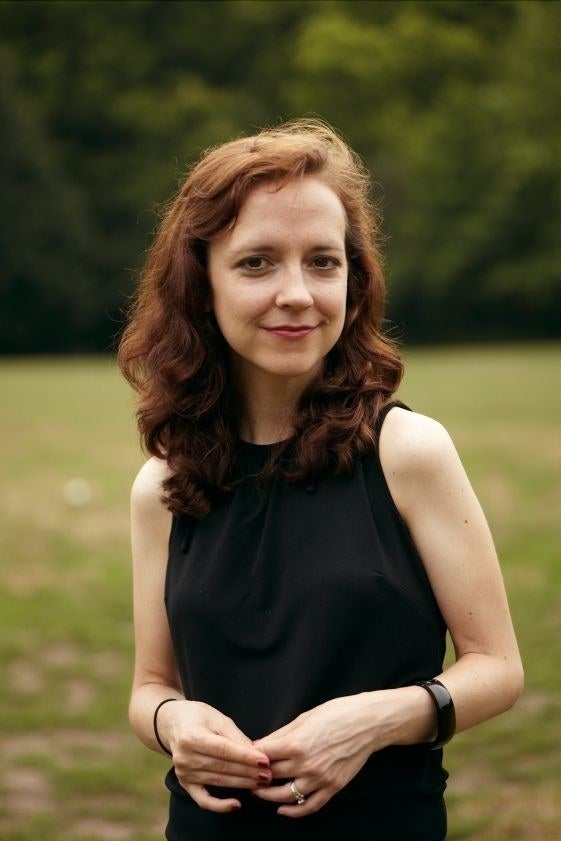 Excerpted from the book You Will Know Me by Megan Abbott. Copyright © 2016 by Megan Abbott. Reprinted with permission of Little, Brown and Company.