Why Romney Is So Confident About Winning Michigan
A campaign advisor dismisses the polls and the media's doomsday narrative. "Once a message and resources are concentrated in a state... the numbers tend to move," he says.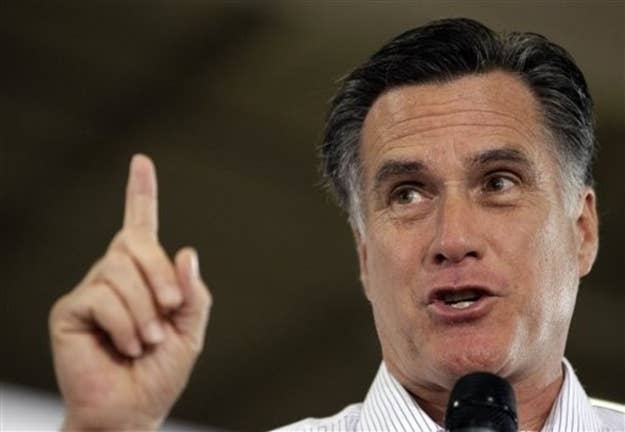 With a week to go before voting begins in Michigan, every single poll shows Mitt Romney losing the primary in his home state — a fact that has fueled plenty of apocalyptic headlines for the candidate in recent days.
But spend a few minutes listening to Romney and his team, and it's clear they they haven't bought the hype, or the polls. The campaign has done very little to manage expectations in Michigan, with Romney himself even telling a reporter last week that he fully expects to win there.
And while Eric Fehrnstrom, a top Romney aide, publicly rejected the notion on Monday that Michigan is a "must-win" primary for the candidate, another campaign advisor told BuzzFeed they're not worried about the polls that show them trailing in the state.
"Obviously, the other contests demonstrated that polls from a week, or two weeks out from decision day aren't predictive of an eventual outcome," said the advisor. "Once a message and resources are concentrated in a state and you ask Republicans to make a choice, the numbers tend to move."
Translation: don't put stock in polls that were taken before the Romney Death Star starts pouring money into a given race.
The campaign has good reason to be skeptical of the media's recent narrative of doom for Romney. A week ago, the worst poll for Romney, done by Public Policy Polling, had him down 15 points to Rick Santorum in Michigan. Today, after adjusting its initial, less-than-realistic turnout projections, the same polling company has Romney down just four points. And given that Romney's ads just went on the air in the middle of last week, there's still plenty of time for his message to sink in and get him over the hump.
"It's understandable that the focus of reporters is on analyzing different hypothetical outcomes coming out of Michigan," the advisor told BuzzFeed. "But the fact remains that the chance to affect that outcome is still in play. The campaign is focused on doing what it needs to do to reach as many voters as possible across both Arizona and Michigan."