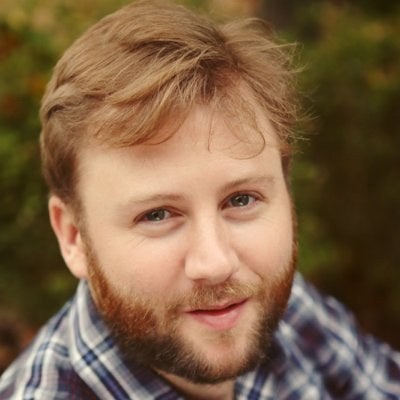 Nick Everhart (left) and Rex Elsass (right)
The last time Rex Elsass spoke in private with his longtime protégé and business partner Nick Everhart, the veteran high-powered Republican strategist offered up a strange prophecy.
It was an April morning in 2013, and in a few days their rancorous falling-out would make news, plunging one of the nation's leading GOP consulting firms into a state of upheaval. But at the moment, the two men were seated across from each other at a Bob Evans restaurant outside Columbus, Ohio. The mood was tense, their conversation stilted. Everhart wanted to clear the air; Elsass had something else in mind.
"I have plans for you to atone for my sins," Elsass said cryptically over his coffee, according to Everhart. "All you've done is speed up all the plans I already had for you."
Everhart didn't make much of the comment at the time. After 12 years of working as Elsass's right hand at Strategy Group for Media — a Republican political advertising shop where staff Bible studies are commonplace and paintings of Jesus adorn the walls — he had grown accustomed to tuning out his boss's grandiloquent sermonizing. He wishes now he had listened.

In an interview with BuzzFeed News, Everhart accused Elsass — who is now the top media consultant on Rand Paul's presidential campaign — of using his political clout and vast company resources to fanatically pursue a bitter "vendetta" against him. In the two years since Everhart was fired from Strategy Group, he said Elsass has gone to extraordinary lengths to torment him. Within a week of his ouster, he said the firm foreclosed on the home they had been paying for as part of his compensation. He said they hampered his job hunt by being almost comically belligerent in their enforcement of his non-compete clause. And he even suggested the criminal charges he's now facing are the result of Elsass putting pressure on a politically ambitious prosecutor.
To Everhart, the explanation for his former mentor's behavior is obvious.

"He is obsessed with trying to personally destroy me," he said of Elsass. "He wants me to be homeless, jobless, bankrupt, and in jail."
Elsass declined to answer specific questions from BuzzFeed News, citing the criminal charges Everhart still faces. "With the pending criminal trial, it's not appropriate for me to make any comments," he said.
But there's no question the two men have their share of personal baggage. Everhart was a lanky college kid when he first went to work for Elsass, the boisterous, back-slapping good ol' boy with a Bentley and a private jet. They bonded over their shared Christian faith, and together they built Strategy Group into one of the most combative and in-demand media shops in the GOP, getting hundreds of right-wing insurgents and tea partiers elected across the country. But as the company grew — and Everhart grew up — he said he became increasingly disillusioned with his boss. The high-flying lifestyle that had once seemed so alluring now struck Everhart as wasteful. The constant need for validation and attention that had once seemed tolerable now began to grate on him. And while he had once been flattered by Elsass effusively comparing their relationship to that of Paul and Timothy in the Bible, he wasn't sure how much longer he wanted to be a sidekick. All of it was beginning to take its toll.
"You had to almost nurture Rex's paranoia and anxiety about wanting to be the center of the universe, along with doing your full-time job," Everhart recalled.
By 2013, he and other top managers at the firm were growing concerned with what they saw as Elsass's increasingly erratic behavior, imprudent decision making, and moral failings. They decided an intervention was in order, and one morning they confronted Elsass and urged him to seek out psychiatric help, pursue spiritual repentance — and relinquish some of his management authority. Elsass balked, and soon came to suspect that his most beloved disciple, Everhart, was secretly plotting a coup to seize control of his company. In response, he purged Strategy Group of the suspected turncoats, and filed a civil lawsuit accusing Everhart of trying to steal from the company.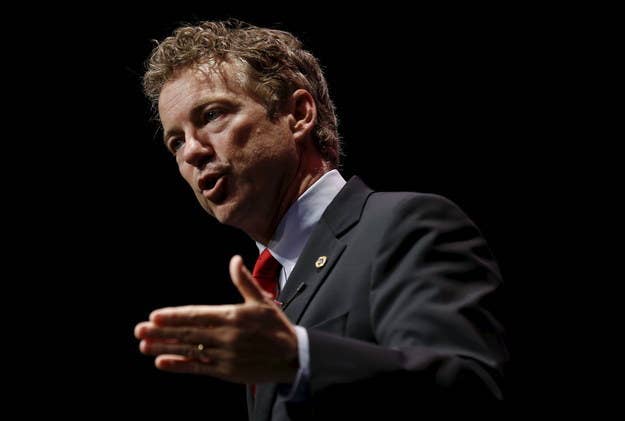 Though he adamantly denies the allegations, Everhart believes he knows what's driving Elsass's animus.
"He really likes to believe he created me and owned me, and now that he's been spurned, the only logical recourse is to destroy me," Everhart said. "It's a pretty typical response of someone who's a narcissist... to lash out at someone who's betrayed you."
It took nearly a year for Everhart and Strategy Group to reach a settlement — but that was just the beginning. With the civil litigation over, Elsass promptly began turning over evidence to the Delaware County Prosecutor's Office and, the prosecutor confirmed, encouraging them to pursue criminal charges. On Oct. 17, 2014 — a full year and a half after he'd left the firm — Everhart was charged with two counts of hacking, and accused of enlisting an ex-employee to help him steal files from a Strategy Group computer. He said he was simply trying to retrieve photos of his kids. Either way, by now Everhart had landed at a new political firm that specialized in direct mail, and he found the disruptive timing of the indictments — just two weeks before the midterm elections — to be suspicious. He also wondered why news of the charges was leaked to political reporters before he found out about them. (The prosecutor's office confirmed they did not put out a press release.) Everhart said the circumstance suggested an uncommon coziness between Elsass and the prosecutor.

His wariness only deepened last month, when he was slapped with new charges of perjury and evidence tampering. He said he wasn't contacted by a single investigator or prosecutor prior to being indicted, and he believes the charges are based entirely on depositions from the civil suit he already settled last year with Strategy Group.
Everhart said he now thinks the purpose of Strategy Group's civil suit was for Elsass to "set a trap" designed to "put me in jail."
Carol O'Brien, the county prosecutor handling the cases, said there has been nothing abnormal about the process in Everhart's cases. She denied that the timing of the indictments was calculated, and said in this case "it wasn't necessary" for investigators to speak to Everhart before he was charged. Asked whether she was acting on pressure from Elsass and his firm, O'Brien responded, "Lots of victims pressure us. That's what victims do."

She added, "It doesn't do a prosecutor any good to indict a case based on pressure from a victim if the evidence doesn't show probable cause, because you'll just look like an idiot in trial."
But at least one legal expert following the case said he was "shocked" by O'Brien's decision to pursue criminal charges. Todd P'Pool got to know both Elsass and Everhart when he hired Strategy Group for his unsuccessful 2011 campaign for Kentucky attorney general. He said he occasionally keeps in touch with both men, and has "no strong opinion on their business dispute." But as a former local prosecutor who supervised around 50,000 cases, "from homicides to speeding tickets," he said he has never seen anything like this.
"Today, there were thousands of depositions taken across the country in civil cases, and believe it or not, there are people who lie in depositions," he said. "So, for a prosecutor to select one deposition and say, 'Oh, we're going to prosecute you for perjury,' it's just shocking to me. ... Ohio only has so many jail cells, and they need to be for violent criminals and people who would hurt children."
Everhart speculated that as a Republican, O'Brien would have plenty of cause to "make Rex happy" if she aspires to higher office one day, and that her ambitions could be motivating her to pursue the case — a serious accusation. Asked to respond, O'Brien dismissed the notion, and added, "My political ambitions are very minimal."
No matter what happens next month at Everhart's first trial, though, it's likely his former boss will be paying close attention. When he was arraigned last year, Everhart said he spotted one of Elsass's employees lurking on the perimeter of the courtroom and snapping pictures. According to someone who knows Elsass, he keeps at least one of the photos on his phone, and likes to show it off.
But with the Republican presidential primaries growing more crowded and competitive by the week, it's unclear how much the Paul campaign — which has already drawn criticism in some GOP circles for occasional amateurishness — will tolerate such distractions from its top media consultant.
Everhart, meanwhile, also questioned how well Elsass is serving his candidate, but for a different reason. "There's some obvious irony that Rex is a chief strategist in a presidential campaign that says it's all about criminal justice reform, when they've got prosecutors taking a very keen interest in very political matters," he said.
As Everhart awaits trial this summer, he is taking comfort in the hope that one way or another this ordeal will soon be over. "It can't go on forever," he said, sounding as though he was trying to convince himself. "Nothing does."
But as maddening as the last two years have been, he says he can now see their value. In the weeks after getting fired from Strategy Group, he often found himself roaming his house in the middle of the day while the lawyers worked out what kind of jobs he could pursue without violating his non-compete. One afternoon, he decided to start watching Mad Men for the first time, figuring its focus on advertising might help him with his professional withdrawal. As he watched, though, he was startled to find so much familiarity in the show's bleakness.
"You have this torn character and these giant, selfish personalities who are focused on hustling clients, and consumerism," Everhart said. He reflexively wanted to judge them, or stand apart from them, but he said he soon realized he was them. "Sometimes, a person's encapsulation of who they are is really how they do their job. I was someone who could be defined that way. And only when it was stripped away, did I realize it was just a job."
His epiphany became more potent when his wife told him that in the weeks leading up to the Strategy Group meltdown, she had been praying that something would change to improve life at home for their young family. Everhart had been routinely working 14-hour days or longer and traveling constantly. If he hadn't been fired, Everhart said, "I'm not sure my marriage and family would have stayed together."
Maybe he'll get a chance to thank Elsass for that inadvertent gift one day. Everhart said he's tried calling, but never gets through. "I don't hate Rex," he insisted. "I feel bad for him. He's obviously someone who's gone through a lot of personal struggles in his life. I just wish he'd pick up the phone and ask the prosecutor to stop, because he has that power."