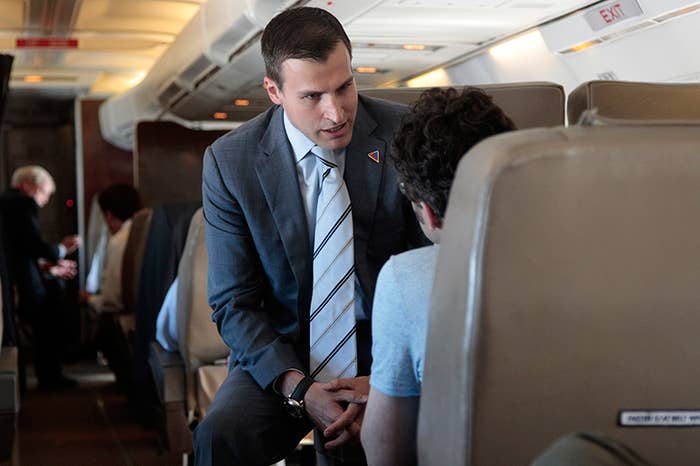 Leading figures in Republican fundraising will hold a teleconference next week calling for an overhaul to U.S. immigration policy — a move that could put pressure on GOP presidential hopefuls as they head toward 2016.
The Tuesday call, which will be moderated by longtime conservative immigration advocate Grover Norquist, will include Mitt Romney's former finance director Spencer Zwick; California-based fast food CEO Andrew Puzder; and billionaire health care executive Mike Fernandez.
Fernandez, who contributed at least $1 million to help elect Mitt Romney in 2012 and helped raise many millions more, has said he is leaning toward supporting Jeb Bush in the upcoming election. But Puzder, who helped fund Carly Fiorina's 2010 Senate campaign, so far appears up for grabs in the early race for Republican money; and Zwick, who led Romney's 2012 fundraising efforts, has not yet aligned himself with any of the prospective candidates who are courting him.
The call serves as the latest illustration of tension between GOP donors — whose business interests and personal ideology often lead them to support more lenient immigration measures — and conservative activists, who generally oppose such policies.
The teleconference will be hosted by the Partnership for a New American Economy, which boasts a bi-partisan collection of co-chairs including Rupert Murdoch, Michael Bloomberg, Bill Marriott, and Julian Castro.