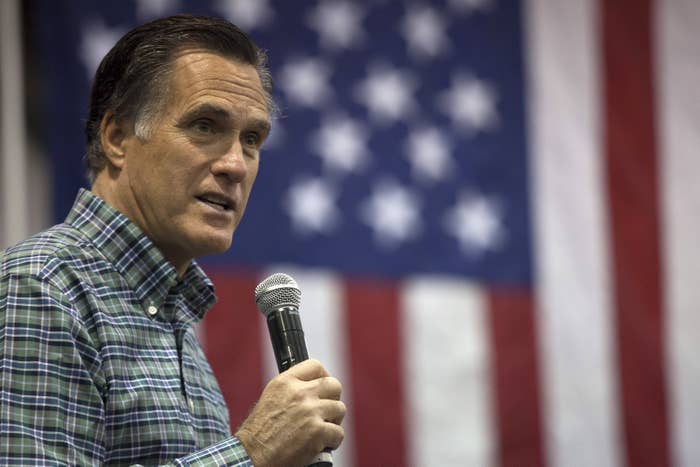 With Donald Trump's ruinous domination of the Republican primary polls showing no signs of abating, top leaders in the GOP are reportedly now preparing for the possibility of a contentious brokered convention next year in Cleveland.

If that happens, a small group of wealthy donors and die-hard loyalists close to Mitt Romney will be ready with a strategy to win him the nomination from the convention floor.
Romney thought seriously about entering the 2016 race earlier this year, and ultimately decided against it. But as I report in my new book, The Wilderness, when the former Republican nominee informed friends, family, and a few close allies late in January that he was going to announce his decision to bow out, some urged him to reconsider:

Romney had tried to explain his reasoning to this chorus of confidants, but they were still urging him not to shut the door. They contended that even if he didn't want to launch a formal campaign right now, it would be a mistake to take himself entirely out of the running. They laid out a vivid, detailed scenario in which a fractured Republican Party — divided by a wide field of niche presidential candidates — fails to unite behind a single nominee in 2016, and ends up with a chaotic, historic floor fight at the national convention. Facing a televised descent into disarray, the GOP delegates would naturally turn to Romney — the fully vetted, steady-handed Republican statesman — for salvation.

Your party might still need you, Mitt's loyalists insisted. The country might still need you!

All the last-minute lobbying gave Romney pause. Was he certain this was the right choice? Their appeals to his deeply felt sense of duty were compelling. He spent his final hours before the conference call consulting with his family and praying for guidance — and by Friday morning, he had inserted a bit of rhetorical wiggle room into his draft. "I've been asked, and will certainly be asked again, if there are any circumstances whatsoever that might develop that could change my mind," he wrote toward the end of his statement. "That seems unlikely." Unlikely. The word managed to appease the die-hards in his orbit, and it served to keep hope alive among some of his most loyal donors. As one of Romney's 2012 fund-raisers would tell me months later, "There are bitter-enders who have read that statement a hundred times, and they think it's going to happen—maybe on the floor of the convention." Some even began to devise the crude outline of a strategy to jump-start a "draft Mitt" movement from the floor, which would involve flipping the delegates in Mormon-heavy states like Utah, Wyoming, and Idaho. In the meantime, the statement gave Romney that rare peace of mind afforded by political flexibility. Yes, he was withdrawing from the race for now — but if, come summer of 2016, his party needed a savior, Mitt Romney would be ready.
A spokesperson for Romney did not respond to a request for comment Thursday night, and the former candidate himself has said repeatedly this year that he won't seek the nomination.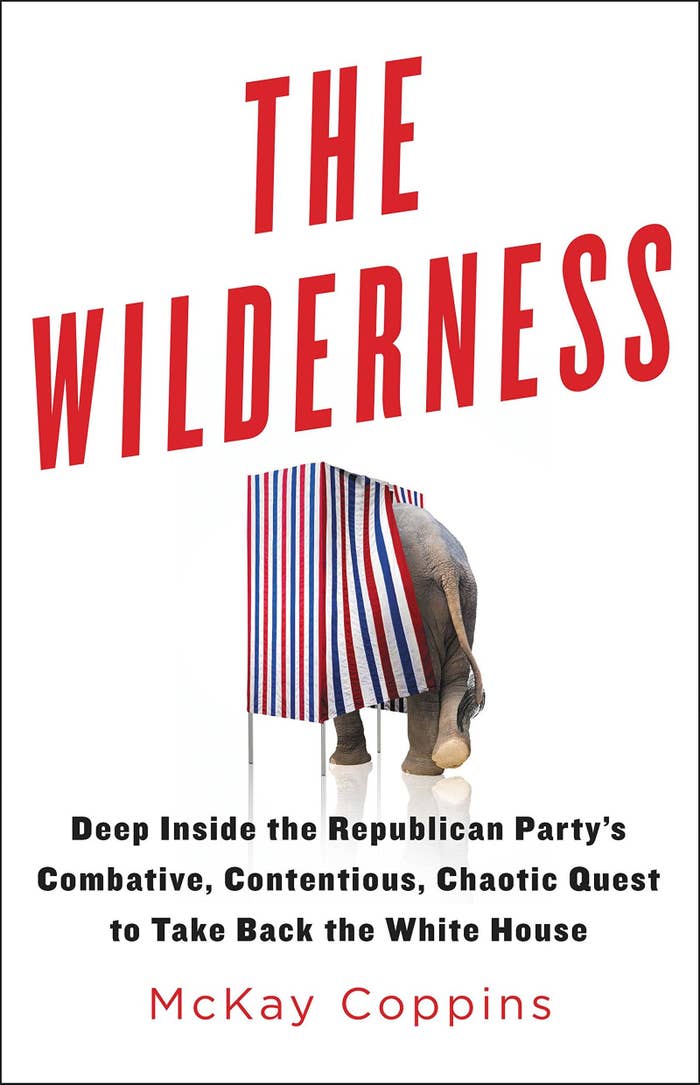 Last month the Washington Post noted, in a story about the Trump panic consuming the GOP establishment, that friends of Romney had "mapped out a strategy for a late entry to pick up delegates and vie for the nomination in a convention fight, according to the Republicans who were briefed on the talks." The details of the plan were not included.
In recent months, Romney loyalists have told me (on condition of anonymity) that Trump's rise has added urgency to their strategizing. One former Romney fundraiser said he was in contact with several serious 2012 donors and fundraisers — particularly wealthy Mormons and people in private equity — who were "keeping their powder dry" in hopes that Mitt would enter the race.
And several sources have noted, hopefully, that fundraising guru and longtime Romney friend Spencer Zwick turned down multiple offers from Republican candidates this year, making him available to join the campaign should the time come. (Zwick didn't respond to an email Thursday, but he told me in June that he was skipping the primary fight so that he could focus his energies on defeating Hillary Clinton. He has since signed on to lead House Speaker Paul Ryan's fundraising.)
The notion of a dramatic, eleventh-hour bid for the nomination by Romney has been floated in the political press several times over the past year, often prompting eye-rolls and sarcastic jokes on Twitter. There are plenty of reasons to question the plan's viability. The likelihood of a contested convention remains low, and even if it happens, Romney could resist the draft efforts. What's more, current convention rules dictate that a candidate needs a majority of delegates in each of eight different states to be considered for the nomination — something Mormon support alone is unlikely to provide. And, of course, there's the fact that Romney has already lost a general election once, and has reportedly acknowledged that he would have a difficult time beating Clinton.
But Romney loyalists say all bets will be off if the first ballot vote at next year's convention fails to produce a nominee, arguing their candidate's sense of duty will ultimately win out.
Excerpted from The Wilderness: Deep Inside the Republican Party's Combative, Contentious, Chaotic Quest to Take Back the White House. Copyright © 2015 by McKay Coppins. Reprinted with permission of Little, Brown and Company. All rights reserved.