The Real Reason For The Feud Between Marco Rubio And "Morning Joe"
It all started in 2010...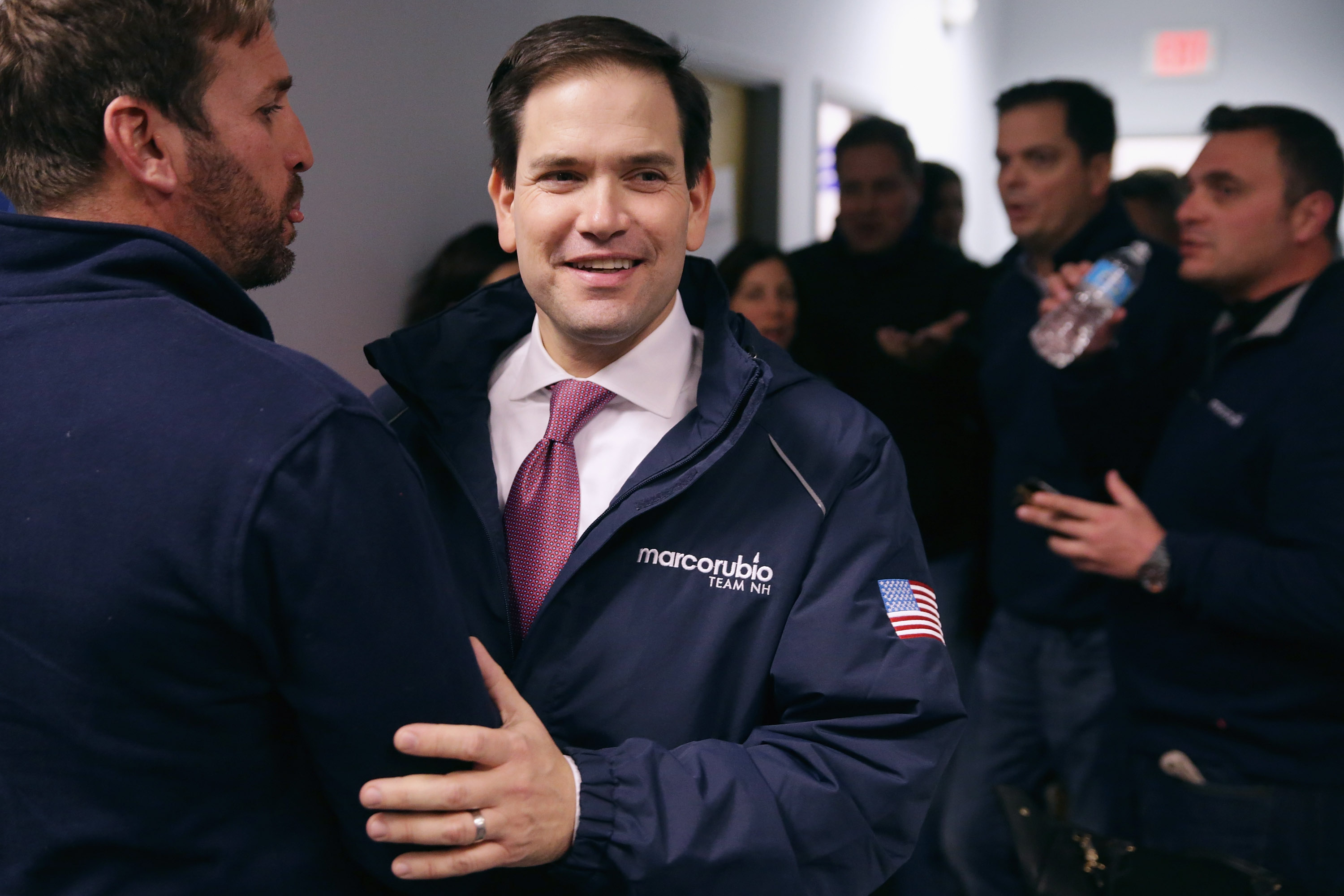 What's behind the long-running feud between Marco Rubio and MSNBC's Joe Scarborough?
That's the question the New York Times tried to answer Sunday night with a buzzy story examining the host's long record of on-air Marco-bashing (and Rubio's absence from the show), which provocatively posited that Scarborough might be driven by jealousy of the candidate. The story was perfectly tailored to a certain segment of politics Twitter, which has spent the past 24 hours trading jabs, swapping gossip, and making jokes about the spat.
But for all the chatter, one of the most potent reasons for the animosity between the two camps has gone all but unmentioned. As I report in my book The Wilderness, many in the Rubio camp have long suspected that Scarborough colluded with their political opponents in Florida in 2010 to advance unsubstantiated rumors about the candidate's sex life — something the Morning Joe co-host categorically denies.

From The Wilderness:

Nonetheless, the strategists on Rubio's 2010 campaign became convinced that [Florida Gov. Charlie] Crist and his cohorts were actively waging a whisper campaign to get the mistress rumors out — not just in Florida, but in DC, too, where they hoped to sow doubts among national party elites and opinion makers. Rubio's team was especially irked by Joe Scarborough, a former Republican congressman from Florida who now co-hosted Morning Joe, the MSNBC political chat show that all of official Washington watched from their breakfast nooks and elliptical machines each morning. Scarborough, who remained plugged in to Tallahassee politics, frequently observed on air that Rubio was relatively un-vetted — and the candidate's aides began to strongly suspect that Crist was spinning the cable host off the record in hopes of pumping gossip into the DC bloodstream.

"Crist would get on the phone late at night with his old buddy Joe Scarborough and feed him all this stuff," one Rubio adviser later told me. "And then Scarborough would go on TV and say, 'I don't know about this Rubio guy. My sources in Florida say there's more coming on him'... It pissed me off."
When I asked Scarborough about this last summer, he called the suspicions "completely ridiculous" and told me his analysis of the campaign in 2010 was rooted in conversations with a wide range of Florida politicos. Crist, he said, "was not a source."
Now, though, Scarborough has his own suspicions to air. In an interview Monday, he said that since our first conversation last year, he has been approached repeatedly by political reporters requesting comment on anonymously sourced anecdotes and allegations that have the Rubio camp's fingerprints all over them.
The Times story, for example, quotes from private emails between a Morning Joe booker and a Rubio aide — a clear sign, he says, that the campaign is pitching stories to smear him and undermine his criticism of their candidate.
"What's such bullshit about this is that every [reporter] who calls me says, 'Oh, the Rubio campaign didn't shop this to me,' and yet they all come with the same talking points," Scarborough said.
Scarborough said New York Times reporter Jonathan Martin "actually lied to me" about the origins of the story he co-wrote with Ashley Parker. "He sent me an email after it ran saying, 'For the record, the Rubio campaign didn't give this to us.' And I wrote him back and said, 'You're just lying.'"
He added, "I can't believe the paper of record bit on something so blatantly false."
(Asked for comment, Martin confirmed the exchange with Scarborough, and reiterated that the story was "our idea.")
As National Review reporter Elaina Plott noted in her own Scarborough-versus-Rubio story last November, the root of the vendetta can be traced back to April 21, 2010, when Morning Joe led with breaking news of a criminal investigation into the abuse of credit cards issued by the Republican Party of Florida.
Scarborough used the occasion to cryptically warn of more skeletons lurking in Rubio's closet. "There are several other investigations going on, we're not going to get into them right now," he said, "but the top journalists in New York and Washington are pursuing some other stories."
"There are some times we know of things that we can't completely spell out on TV," he added, predicting that the "other shoe" would drop soon.
Among many in the Rubio camp, this was interpreted as a thinly veiled — and unconscionable — gesture toward the infidelity rumors being fanned by the candidate's rivals.
But Scarborough mocked the idea that Team Rubio was using a vague, five-year-old clip as a "smoking gun," and said he was referring at the time to the possibility of a financial scandal, not a sex scandal.
"On the record or off the record, I don't know anything about Marco, I don't know anything about his personal life," Scarborough said. "Not a single person in Florida, New York, or Washington can tell you they've heard me say anything bad about Marco Rubio personally. My entire argument against him has always been about his skills as a politician."
Referring to our interview last year, he added, "I could have leaked to you off the record if I wanted, but I didn't. I defended Rubio."
Indeed, here's what Scarborough told me last year: "Everybody who runs against [Rubio] says he has girlfriends, or financial problems. They throw a lot of shit at the wall. It's the same thing from the Jeb Bush camp. They keep telling me, 'Oh, we've got the thing that's going to take him down.' But nobody's ever produced anything that we all haven't read in the Tallahassee Democrat."
Asked to respond to Scarborough's charge that the Rubio campaign was shopping stories about him, communications director Alex Conant said, "Sorry, but we don't comment on media relations."