The Florida Company Mitt Romney Helped Bankrupt
The local press is already writing about it, and it's bound to end up in a Super PAC ad soon. A brief guide the Dade-Behring story.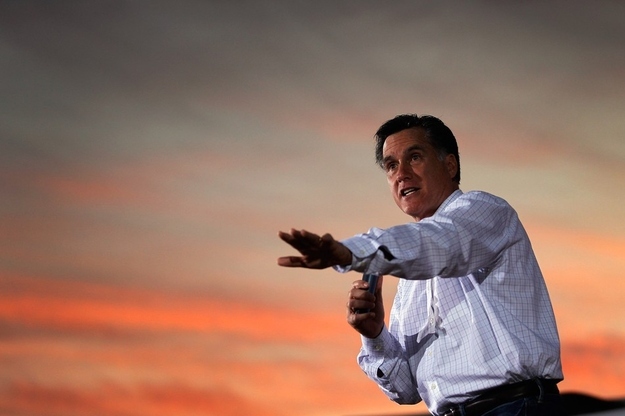 It's just the sort of story Mitt Romney's rivals have been pointing to in their ongoing effort to paint him as a greedy job-killer -- and it has its roots in the presidential primary's current battleground, Florida.
According to a detailed report in the Miami Herald, here's what went down: In 1995, Romney's Bain Capital bought a medical supply company, and quickly shuttered its Puerto Rico factory to cut costs, eliminating 400 jobs in the process. In 1997, Bain merged the company with two other businesses, and it became Dade-Behring.
Later that year, Bain shut down the company's Miami operations, which resulted in the loss of another 850 jobs. While the community lost a $30 million annual payroll, sales and revenue boomed, and Bain exited with a tidy $242 million payday.
But while the "turnaround artists" saw the episode as a success, the reality for Dade-Behring going forward was much messier. From the Miami Herald:
Bain borrowed most of the money to acquire Dade and rewarded itself with $100 million in fees for buying and running the company, according to the New York Times. The $242 million payday for Bain came in 1999, when Dade Behring was forced to buy out half its shares, the newspaper reported.


To make the payment Dade had to borrow more, contributing to its shaky status. The deal came a few months after Romney left Bain, though he still had a stake.


"I hear Mr. Romney talk about creating jobs, what he really did was create wealth for investors," said Michael Rumbin, a former Dade vice president in Illinois who had to fire 25 to 35 people before his own job was eliminated. "No one ever came to me and said, 'How do we create more jobs?' "


Saddled with $1.5 billion in debt and facing higher interest rates, Dade Behring entered Chapter 11 bankruptcy in 2002.
The Romney campaign did not respond to BuzzFeed's request for comment, but they offered their standard defense to the Herald: "Bain Capital invested in many businesses; while not every business was successful, the firm had an overall track record and created jobs with well-known companies like Staples, Dominos, and Sports Authority."
This argument -- along with the Romney camp's contention that his critics are "attacking free enterprise" and "demonizing personal success" -- has gotten some traction among Republicans voters.
But between reports in the Herald and the New York Times, there appear to be several laid-off Floridians who are willing to badmouth Romney and his colleagues for treating them as collateral damage in the Dade-Behring deal.
Chances are, we'll hear plenty from them in the coming days.