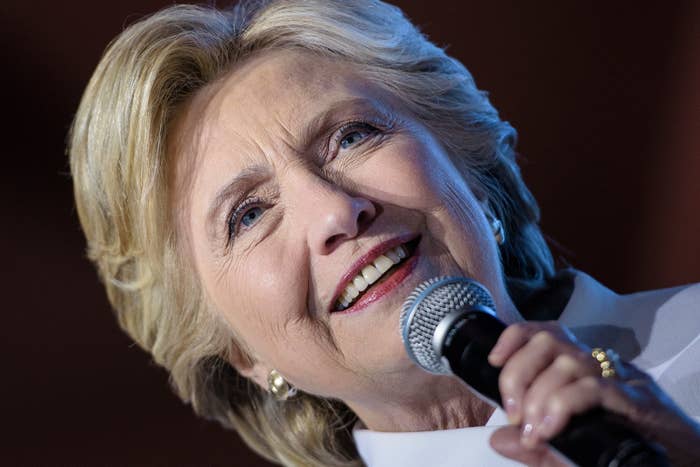 SALT LAKE CITY — Hillary Clinton is making an unprecedented play for the deep-red state of Utah in the final weeks of the presidential race, according to sources involved with the effort.
The Clinton campaign — which first opened a bare-bones office in Salt Lake City over the summer — will add five paid staffers to its operation here by early next week, according to a source in the state party. The campaign is also flying surrogates into Utah, and dipping into its war chest to fund advertising and organizing efforts in the state.
The campaign declined to discuss how much money it would invest in Utah, and two sources with knowledge of the strategy said the total sum would be much smaller than its spending in Arizona, another traditionally conservative state that Clinton is hoping to turn blue.
Still, the campaign believes it has a real shot in this unlikeliest of battleground states, said Marlon Marshall, Clinton's director of state campaigns.
"There is no doubt that Donald Trump's offensive rhetoric has made Utah more competitive than ever before," Marshall told BuzzFeed News, adding, "We are going to make investments to talk to voters and win the state of Utah."

Clinton's team attributes her opening here to Trump's extreme unpopularity with Mormon voters, and with the rise of Evan McMullin, a conservative independent candidate who has split the state's Republican voters. Several recent polls in Utah have shown Clinton, Trump, and McMullin running virtually even in a three-way race.
According to sources close to Clinton, the campaign first seriously discussed contesting Utah — a state that hasn't gone blue in a presidential election since 1964 — after she published an op-ed in the Deseret News in August. The candidate used her space in the Mormon Church-owned newspaper to tout her record on religious freedom issues as secretary of state. The op-ed received widespread praise in Utah for its savvy appeal to Mormon voters, and a surprisingly sophisticated knowledge of the faith's history and culture. Not long after, the campaign announced the formation of a "Mormons for Hillary" group.

Clinton's team plans to continue its pitch to the state's LDS voters in the final weeks of the election. Steve Pierce, a Washington-based Democratic strategist who is Mormon, is joining the campaign to run communications in Utah. And this weekend, former Sen. Larry Pressler — a Republican who converted to Mormonism last year — will campaign for Clinton across the state.
At the same time, the Clinton campaign appears determined to rally its progressive base in the state. On Friday afternoon, Gloria Steinem held a rally for Clinton in Salt Lake City.