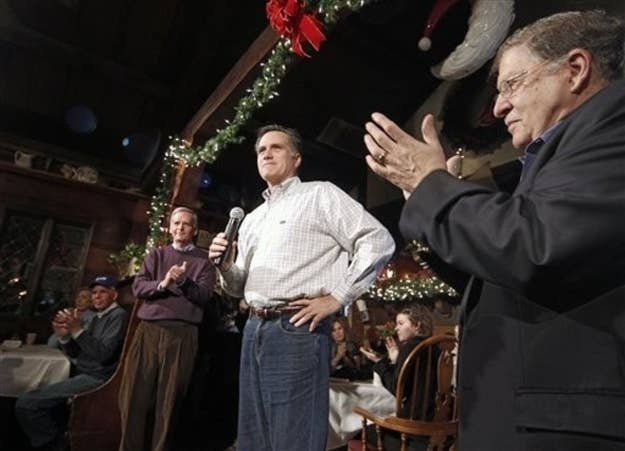 MANCHESTER, N.H. -- Attention journalists: if you're not already worried about your job security, the former Governor of New Hampshire thinks maybe you should be.
Speaking to a small group of journalists at Mitt Romney's New Hampshire headquarters, John H. Sununu -- a top state Republican -- was defending Romney's line that he knew what it was like to fear losing one's job because "there were a couple of times I wondered whether I was going to get a pink slip."
The comment, made at a campaign stop Sunday, has been met with some skepticism by some Romney-watchers who are familiar with the candidate's fast rise and well-documented success as a finance hot shot. Was Romney's job really ever in jeopardy?
Sununu tried to put it in terms his audience could understand.
"Talk to any poor person that's working for a newspaper today, right?" he said, prompting bitter chuckles from the press gathered. "That's the answer!"
He went on: "There's nothing mystical about it. If you're working for printed press today, and somebody says 'uh oh,' then you know what he's talking about. Somebody doesn't have to give him a typed letter saying you should have to worry about this. That's what it is."
As reporters dispersed, Sununu graciously offered, "And don't worry about your own pink slips!"
Thanks, Governor.