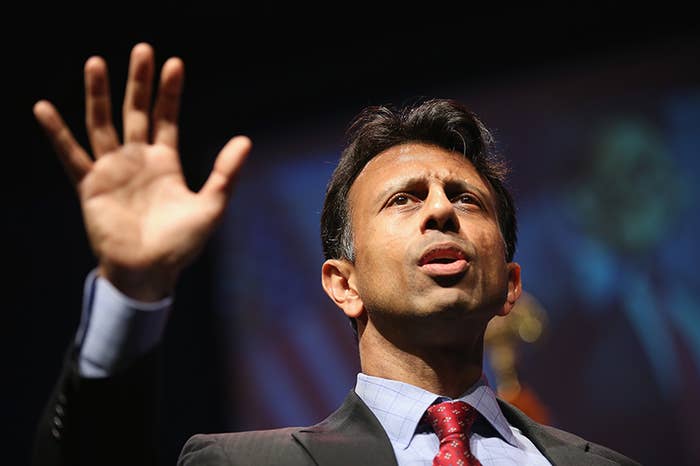 Louisiana's Republican Gov. Bobby Jindal joined lawmakers in his state Wednesday in suggesting two liberal justices recuse themselves from the landmark same-sex marriage case currently before the Supreme Court.
The Louisiana House of Representatives passed a resolution earlier this week urging Justices Ruth Bader Ginsburg and Elena Kagan to withdraw from the case because "they have engaged in public conduct suggestive of bias." The resolution made headlines for the fact that not a single "no" vote was cast — though one Democratic legislator later said some of her pro-LGBT colleagues likely weren't paying attention.
BuzzFeed News asked Jindal's office whether the likely presidential candidate agreed that Ginsburg and Kagan should recuse themselves.
"It's a fair question in that they have officiated same-sex weddings, which is the subject of the decision," said spokeswoman Shannon Bates. "If he had his way, they would both recuse themselves from every case because they are liberal activists who see the bench as a means of enacting their agenda."
Some conservative religious leaders have similarly called this week for the justices to bow out of the marriage case, with one minister arguing that by performing weddings for same-sex couples they have committed "an unparalleled breach of judicial ethics."
As Jindal prepares to announce his 2016 presidential candidacy, he is aggressively courting conservative Christians.