Romney Visits Iowa Restaurant, Owners Feel Dissed
They didn't even get to meet the candidate. UPDATED: When Romney found out they felt snubbed, he called to apologize.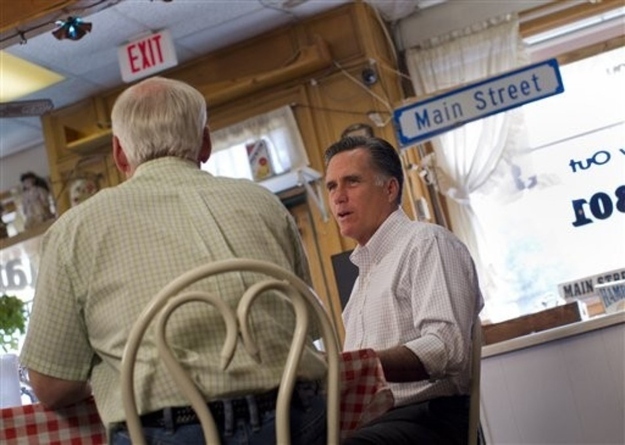 The Des Moines Register caught up with the owners of a restaurant in Council Bluffs, Iowa that Romney used to stage a campaign roundtable today. From the story:
Across the street, at Main Street Café, owner Dianne Bauer said she too felt disrespected – not by Elsey, but Romney himself.

Romney held a roundtable discussion at the restaurant prior to his talk in the park. His staff and security ushered Bauer and her husband Earl to a back portion of the restaurant and they were unable to meet the former Massachusetts governor, Dianne Bauer said.

The restaurant has hosted other candidates, including Texas Gov. Rick Perry, who introduced himself.

"The Secret Service said they would ask to make sure we got to be introduced and get a picture," Bauer said. "I don't care as much about the picture but at least let me meet the guy who I tore my place up for."
A spokesman for the Romney campaign did not respond to BuzzFeed's request for comment.
UPDATE: A campaign aide told BuzzFeed that the incident was the result of a miscommunication; Romney thought the business owners were meeting him later on his campaign bus. When he found out they felt snubbed, he dispatched a local volunteer to connect them via phone, and he apologized.
The Bauers said Romney's phone call resolved things for them, and they told the Register in spite of it all, they "definitely don't want Obama back."