Romney Supporters Drilling In Nevada
Pizza and caucus training in Vegas to mark Florida win. Guess we shouldn't have expected booze.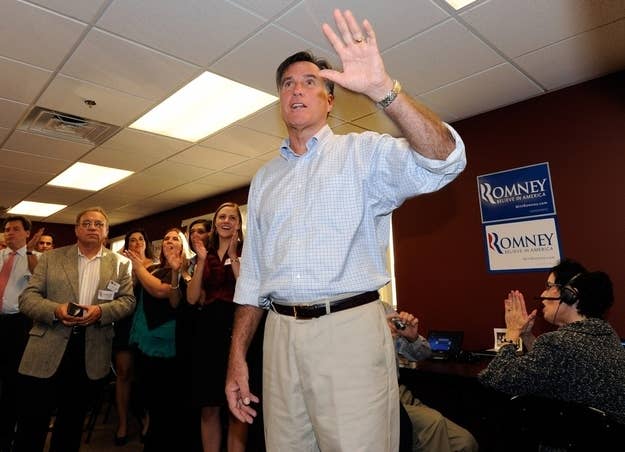 LAS VEGAS, Nevada -- Minutes after Mitt Romney finished his victory speech in Florida, a group of about 50 volunteers gathered in the campaign's Nevada headquarters muted the TV, sat down on folding chairs, and listened as a coordinator explained the state's complicated caucus system.
The mood was one of muted celebration--a reflection of the unsurprising nature of the Florida win, and an acknowledgement that the pressure is now on them to continue the momentum. By the time the Papa John's boxes were cracked open, the excitement over their candidate's energized speech had been largely replaced with earnest recitation of the instructions they had just received.
It was the 30th such training meeting the campaign has put on this cycle in Nevada, according to a campaign official.
It certainly won't be the last. As the campaigns decamp from Florida with plans to descend on Nevada Wednesday, Team Romney isn't taking anything for granted.
The candidate won this state handily last election, and his organization and name recognition have only improved since 2008. But a senior consultant for the Romney campaign here, Ryan Erwin, told BuzzFeed that Nevada's caucuses are "impossible to accurately poll." What's more, Ron Paul has been organizing here for months, with an eye toward an upset.
A first-place finish for the libertarian is still highly unlikely, but Romney's campaign is taking his efforts seriously enough to make sure they have their bases covered. Newt Gingrich and Rick Santorum, meanwhile, will have to scramble to make a dent in a state where organization is key.