Romney Strategist: We're Campaigning On Obama's "Turf"
Kicking off a five-day bus tour, the campaign shows some bravado. But can Romney win over rural America?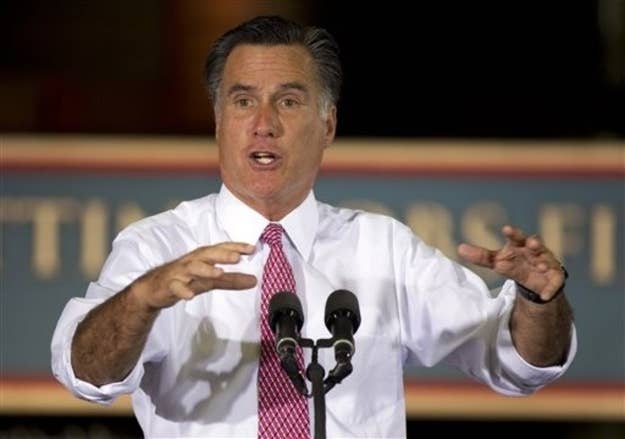 BOSTON, Mass. — In an early-morning press briefing at the Romney campaign's Boston headquarters, a senior strategist previewed the five-day bus tour kicking off Friday that will take the candidate into a series of small rural towns in battleground states.
Referring to the tour route repeatedly as "off the beaten path," strategist Russ Schriefer reminded reporters, who were dining on Dunkin Donuts, that all six of the states they'd be visiting — New Hampshire, Pennsylvania, Ohio, Wisconsin, Michigan, and Iowa — were states President Obama carried in 2008.
"We're certainly campaigning in his turf," Schriefer said.
But the small towns Romney is planning to visit could perhaps better be described as "Rick Santorum's turf," or "Rick Perry's turf." Throughout the Republican primaries, Romney consistently performed better in big cities and suburbs, home to more moderate voters, than in rural areas, where the population skews more conservative and religious. These are places that, by and large, tend to go red in general elections anyway, even when their states go blue.
In that context, Romney's bus tour could be read as an attempt to shore up support in rural America. The strategy is in keeping with the campaign's focus in recent weeks on uniting the right behind him. The calculus appears to be that swing voters won't really tune in to the election until the conventions, so this is Romney's opportunity to rally the base.
Schriefer rejected the notion that the bus tour was designed to build conservative support, claiming the campaign was making efforts to attract non-Republicans to the various events.
"Our intent is to go to places that are off the beaten track and not really look at where we need to pick up votes in each state," he said.