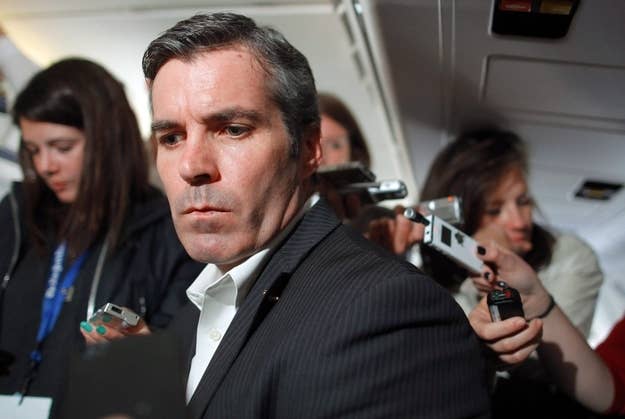 ABOARD THE ROMNEY PLANE — In an impromptu press gaggle, senior Romney campaign official Kevin Madden declined to weigh in on President Obama's job performance in the aftermath of Hurricane Sandy.
As the campaign plane flew from Tampa to Miami, CNN correspondent Jim Acosta asked Madden if Romney thought Obama's efforts have been effective during the crisis.
"Does he believe he's done a good job, as Governor Chris Christie has said?" Acosta asked.
Madden demurred.
"Well, I refer to Governor Christie's remarks. I believe the response is still going on, so I'm not in a position to qualify the response by the federal government. I believe it's still ongoing," he said.
Christie has been outspoken in his praise of Obama's response to the hurricane, which left parts of New Jersey devastated. While Romney has been less forthcoming in his compliments, he has held back from his standard campaign attacks, and has struck a more civil tone in recent days.
Madden was also asked whether Romney had plans to tour the storm damage at any point. He said the campaign wasn't prepared to announce any scheduling plans beyond what has been advised.