Romney Says Santorum Will Be On His Veep List
Says, "I'm not taking anybody off my list, alright?" Also: "I don't have a list yet."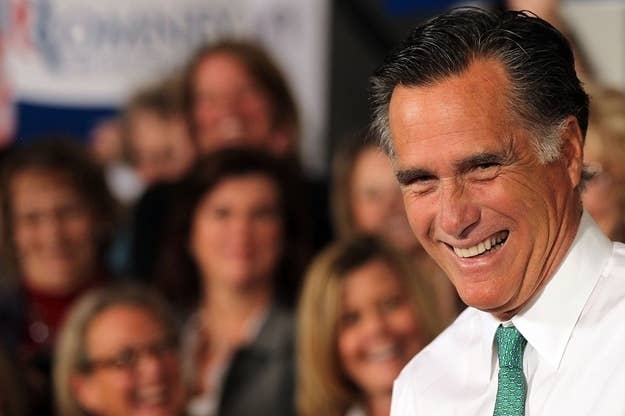 WARWICK, R.I. — Mitt Romney still doesn't have a list of potential running mates — but when he does, Rick Santorum will be on it.
That was what the presumptive Republican nominee told a crowd of supporters here when asked if he would consider his former primary opponent for the No. 2 spot on the ticket.
"Everybody's on my list, I'm not taking anybody off my list, alright?" Romney said, before adding, "I don't have a list yet. So I can't say someone is on or off my list. But I can tell you that the people who I had the privilege of running against would surely be among those I would consider."
He continued: "I've said this before. If any of the people I ran against happened to become the nominee I would have endorsed them and supported them for president. So of course they'd be on that list -- and [Santorum], among others. If any of you have any other ideas, just pass them along here."
The Wednesday night town hall marked the second time in as many days that voters asked him about his running mate, and he's continued to play coy.
But as BuzzFeed reported earlier today, the process will begin in earnest this week in Boston. The candidate has cleared his schedule tomorrow, and told voters here he will be spending the night at his home in Massachusetts.