Romney Says Santorum Trying To "Kidnap" Primary Process
Upset over opponent's robocalls to Dems.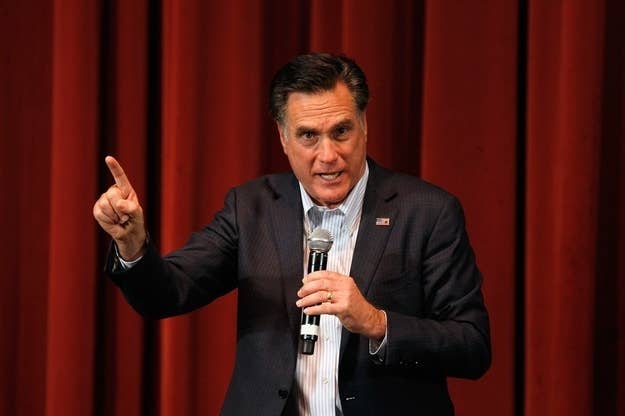 LIVONIA, Michigan — Speaking to volunteers at his state campaign headquarters here, Mitt Romney slammed Rick Santorum for funding last-minute robo-calls urging Michigan Democrats to to vote against Romney.
"Republicans have to recognize there's a real effort to kidnap our primary process," he said.
Michigan has an open primary, which allows voters from any party to participate. Romney's campaign has blasted Santorum's eleventh-hour effort to court Democrats as a desperate attempt to appeal to liberals who think Romney would be a stronger opponent to President Obama.
To defeat Santorum's effort—and pull off a decisive victory in the state—Romney urged his volunteers to phone people in all 14 districts in the state: "We need delegates," he told the supporters, not just a win with the popular vote.
"You are making calls to Republicans today," he said, to loud applause. "The Santorum campaign is making calls to Democrats today."