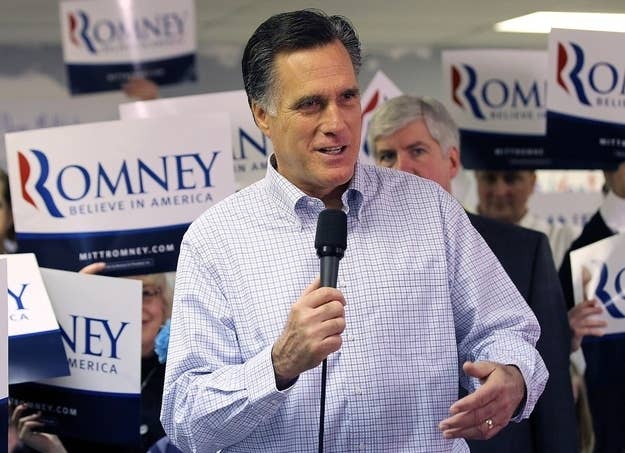 LIVONIA, Michigan — On a visit to state campaign headquarters Tuesday morning, Mitt Romney placed the blame for his campaign's flaws firmly on his own shoulders, praising his team of strategists, organizers, and volunteers.
Romney was asked by a reporter if he was satisfied with how his campaign has been run, given the close-call nature of several primary races, like the one wrapping up in Michigan, which he was initially projected to win decisively.
"I'm very pleased with the campaign, its organization," he responded. "The candidate sometimes makes some mistakes, and so I'm trying to do better and work harder and make sure that we get our message across."
In may ways, the answer reflected the executive temperament his team has tried to communicate over the course of the primaries—a buck-stops-here philosophy that allows him to take credit for campaign victories, and take the blame for failures.
And indeed, Romney quickly pivoted in his answer to his private sector experience.
"I think in the final analysis I anticipate becoming the nominee because I think what people want to be talking about is the economy and how to get good jobs in this country again," he said.