Romney Not Surprised That Newt Is Basically Giving Up
Acknowledges on Huckabee's new radio show that he and Gingrich are preparing to team up.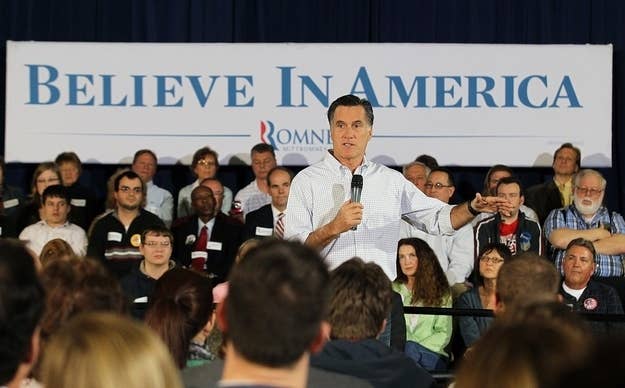 On Mike Huckabee's new syndicated radio show, Mitt Romney stopped just short of declaring victory in the clearly-over Republican primary — and said he wasn't surprised that Newt Gingrich all but conceded the race on Sunday.
On Fox News Sunday, Gingrich allowed that Romney was "far and away the most likely Republican nominee" and pledged to support him in the general — by far the nicest thing he's said about his primary opponent in months.
Asked by Huckabee whether he was taken aback by the sudden change in tone, Romney was unusually candid.
"It was not a surprise," Romney said. "He and I have spoken from time to time and actually we've also been together with our wives and spoken, and we're pretty open-eyed about this."
The two candidates met secretly last month in New Orleans, though both candidates insisted the get-together was friendly and "nothing exciting."
And what about Rick Santorum, the last obstacle standing in Romney's path to the nomination?
Romney told Huckabee: "We haven't had as much interaction."