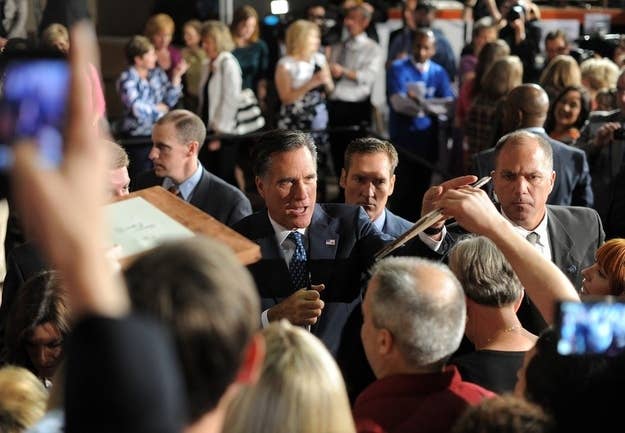 Mitt Romney piled on the recent mockery of the Obama campaign's new slogan, "Forward," at a fundraiser this evening
Forward is his new slogan," he said, according to a pool report from the event. "Forward what? Over the cliff!" he said, to laughter.
Romney also took a more serious jab at Obama and what he described as a campaign of class warfare.
"Perhaps the greatest disappointment: in this campaign is the divisiveness of this administration and their campaign, seizing upon envy and jealousy to attack fellow Americans and try to divide us," he said. "It's time for us to stop the attacks on success at home, and never again apologize for America."
And Romney also sought to stress, for a room of donors who had paid $2,500 a person to see him at the Pentagon City Ritz Carlton in Pentagon City, Va., that he was also speaking for the struggling middle class.
"I spoke with a fireman yesterday, and he has a one-bedroom apartment, and his wife is pregnant, and he can't afford a second
bedroom," he said, referring to a visit to New York City. "I asked the firefighters I was meeting with, about 15 or them, how many had had to take another job to make ends meet, and almost every one of them had."