Romney Campaign Lets Outsourcing Attacks Go Unanswered
The Romney camp stays silent as Obama pours millions into Bain-bashing commercials. "Never let an attack go unanswered. It's a rule for a reason," says Wilson.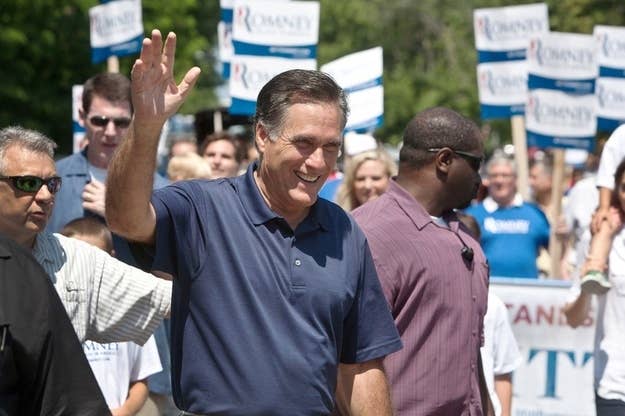 As the Obama campaign and its allies continue to spend millions of dollars casting Mitt Romney as an "outsourcing pioneer" — a message that could cut to the very core of his record as a businessman — some Republicans are beginning to grumble that their nominee is making the classic mistake of modern politics in letting the attacks go unanswered.
Last month, Obama began pushing the narrative that Romney had made his fortune by sending American jobs overseas, and the campaign is reportedly planning to spend $20 million in July to air commercials along the same lines. The SuperPAC that backs him, Priorities USA, has spent more than $10 million making a similar point. Already, some polls are suggesting that the message is moving the needle in key swing states.
The Romney campaign's response so far has been muted. The campaign has pushed back against Obama's attacks largely through press releases and dismissive comments, but they have yet to invest serious ad money to directly combat the hardening narrative.
It's a move that has left some in the Republican elite, already displeased with the campaign's flat-footed response to the Obamacare ruling, confused. Several have noted that this is how John Kerry lost in 2004 — by waiting too long to start debunking an opposition message that undermined a key part of his record (in his case, his status as a Vietnam veteran).
"President Obama's campaign understands that if they don't attack and dismantle Gov. Romney's economic experience then they are going to lose re-election," said Ric Grenell, a former Romney aide who supports the candidate. "The Romney team needs to be able to quickly call out the Obama camp's desperate and erroneous assault otherwise they will lose."
That idea was echoed by Republican strategist Rick Wilson.
"Never let an attack go unanswered. It's a rule for a reason," said Wilson. "That doesn't mean they should get into a pissing match over overseas accounts, but rather they should strip the bark off of Obama on another attack. Romney was quick to do so in the primary and needs to speed it up again now."
Asked why the campaign hasn't invested in TV commercials directly addressing Obama's claims — many of which independent fact-checkers have already deemed misleading — a senior Romney aide pointed to a campaign commercial currently airing in six battleground states. The ad features footage of Hillary Clinton in the 2008 primaries accusing Obama of dishonesty in his campaign spots, and then draws a parallel to the incumbent's current anti-Romney message. It's a striking, buzzy commercial — but it doesn't mention any particular claims.
The aide didn't respond to further questions about the Romney campaigns strategy.