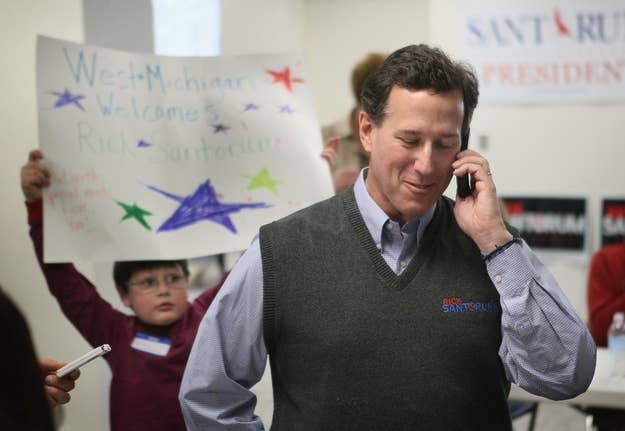 NOVI, Michigan — Mitt Romney's campaign will spend the next two weeks reminding Republicans around the country of Rick Santorum's last-minute attempt to convince Democrats to vote for him her ein Michigan, a Romney aide said Tuesday night.
"It's a major issue. [Santorum is] trying to pass himself off as the true conservative in the race, but he's supporting the liberal Democrat line against Governor Romney," said Ryan Williams, a spokesman for the Romney campaign.
He added of Santorum's efforts to find Democratic help in the state's open primary: "This isn't going anywhere."
A campaign aide said Romney may even work Santorum's courting of Democrats into Romney's stump speech going forward.
The Romney campaign has been aggressive about publicizing the story since it first broke on Monday night, sending multiple e-mails to press attacking Santorum's tactics.
"America doesn't need more dirty tricks from career politicians," wrote spokesperson Andrea Saul in one e-mail.
Romney himself weighed in during a visit to state campaign headquarters this morning, accusing Santorum of trying to "kidnap" the primary.
Fox News has been reporting the robocall story all day—and if Team Romney has anything to say about it, they'll be reporting it tomorrow too.
With Zeke Miller