Romney Camp Spins Struggles With The Base As A General Election Plus
The "anti-Obama" counties will come around in the Fall anyway, aides reason.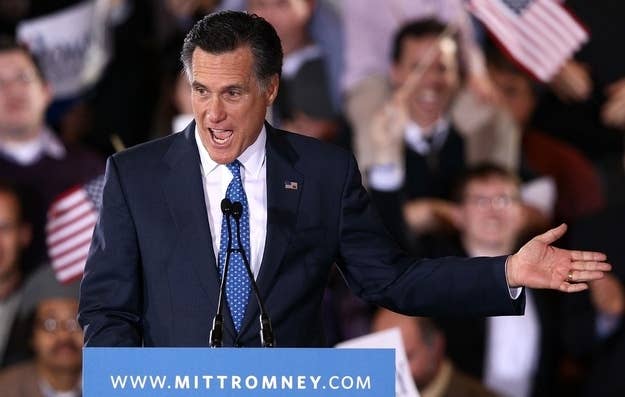 Boston, MA — For all the concerns about Mitt Romney's struggles to rally the Republican base, his campaign says his success in traditionally moderate-to-liberal counties will be an asset for him in the fall.
One campaign aide said the fact that Romney tends to lose in conservative holdouts across the nation—especially rural counties—will matter less in the general election. The argument is core to Romney's case for the general election, and the fact that his aides are making it reflects an attempt to pivot away from the narrower demands of the Republican base.
Those are "more anti-Obama counties," said the aide, and they're confident voters there will turn out for Romney when he's the nominee.
"In fact, we do our best in the counties where we're going to have to do the best to win the general," said an aide, specifically citing Ohio's Franklin County, where Romney won handily on Tuesday.
At the same time, Romney aides aren't ready to concede that their candidate is unpalatable to the GOP base. They noted that among voters who support the Tea Party, Romney won 32 percent to Santorum's 31 percent across Super Tuesday states (not counting Virginia, where Santorum didn't appear on the ballot).