Rick Perry, Rand Paul Tussle Over Iraq
Perry hits Rand on foreign policy. "Utter nonsense," Rand adviser responds.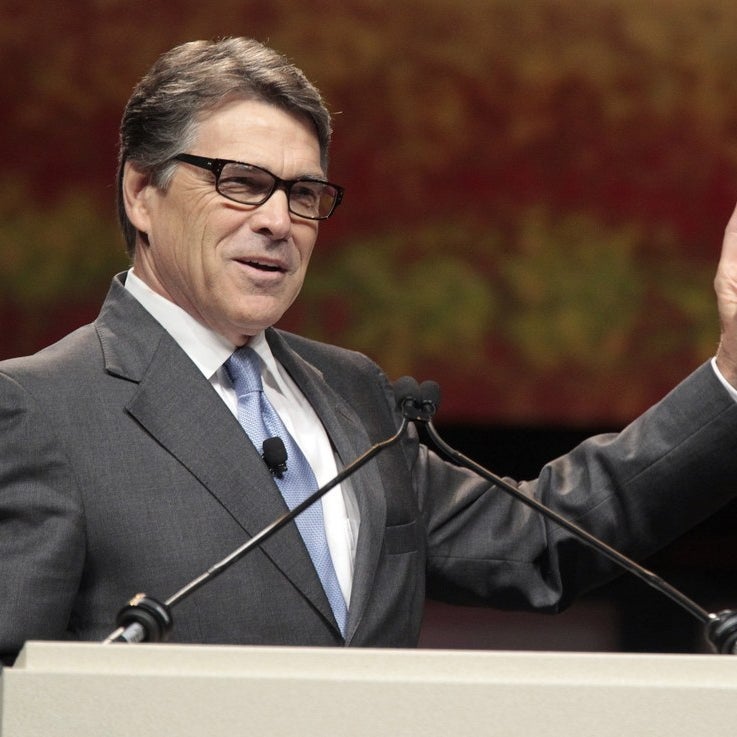 Perry, left, and Paul, right.
In the latest example of the foreign policy divide within the Republican Party, the Washington Post published a sharply critical op-ed by Texas Gov. Rick Perry Friday attacking Sen. Rand Paul's position on Iraq and calling him "curiously blind" to national security threats in the region.
Perry's op-ed, headlined "Isolationist policies make the threat of terrorism even greater," calls out Paul by name repeatedly, and criticizes him for arguing it would be a mistake for the U.S. to take sides in the conflict currently ravaging Iraq:
...it's disheartening to hear fellow Republicans, such as Sen. Rand Paul (Ky.), suggest that our nation should ignore what's happening in Iraq. The main problem with this argument is that it means ignoring the profound threat that the group now calling itself the Islamic State poses to the United States and the world...

This represents a real threat to our national security — to which Paul seems curiously blind — because any of these passport carriers can simply buy a plane ticket and show up in the United States without even a visa. It's particularly chilling when you consider that one American has already carried out a suicide bombing and a terrorist-trained European allegedly killed four at the Jewish Museum in Brussels.

Yet Paul still advocates inaction, going so far as to claim in an op-ed last month in the Wall Street Journal that President Ronald Reagan's own doctrines would lead him to same conclusion.

But his analysis is wrong. Paul conveniently omitted Reagan's long internationalist record of leading the world with moral and strategic clarity.
Perry and Paul have both said they are considering presidential bids in 2016, and are generally representative of two poles in the current foreign policy debate in the GOP — with each laying claim to Reagan's legacy. While Perry's position is more in line with the hawkish Republican establishment, Paul argues that his approach is a rejection of the unpopular foreign policies of President George W. Bush and President Obama. And despite Perry's characterization, Paul rejects the term "isolationist" as a description of his views.
Reached for comment by BuzzFeed, Rand Paul's chief adviser Doug Stafford dismissed Perry's criticism.
"Utter nonsense. Interesting to be lectured entirely in talking points though. His new glasses apparently don't make him see the world any more clearly," Stafford wrote in an e-mail.
UPDATE: After this article was published, Stafford, who promises to be the most quotable political operative of 2016, e-mailed an addendum to his first statement:
I have three points in response to Governor Perry's talking points:

1. Senator Paul believes national defense is the most important function of the Federal government

2. Gov. Perry's mischaracterization of Senator Paul's foreign policy is not based in fact and

3. Um, I forgot the third. Anyone remember the third one? . . . oops!