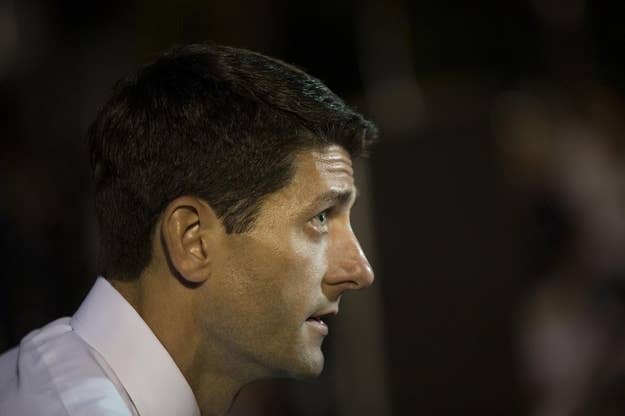 Rep. Paul Ryan of Wisconsin will be Mitt Romney's running mate, two sources confirmed to BuzzFeed — a dramatic move that will reshape a tepid campaign as a sharp clash of ideologies and mark the rise of a new generation of conservative Republicans.
A Romney adviser and a senior Republican official confirmed Romney's pick early Saturday morning; the announcement is planned Saturday in Norfolk, Virginia.
The vetting process has been closely guarded by the Romney campaign — kept to a tight circle led by longtime adviser Beth Myers — and the campaign has permitted only strategic leaks to the press in recent weeks. The only hint that something special was afoot was the rare Myers trip to Norfolk with Romney Friday, along with much of the candidate's senior staff. Surrogates and other aides were informed of the choice late Saturday night, an adviser said.
Ryan, who was first elected to the House of Representatives at the age of 28, has made a name for himself in Washington as a budget wonk and conservative reformer. The budget he proposed in 2010 was widely seen as a rigorously-drawn, if highly controversial, attempt to reform entitlement spending and dramatically reduce the federal deficit.
One Romney adviser was bullish as he described Ryan's potential impact on the race to BuzzFeed.
"I do think this is a game-changer," the adviser said. "Given his Irish Catholic background, he's a guy that can campaign in blue collar neighborhoods. I think that puts Pennsylvania in play, I think it's going to bolster us in Ohio, I think it puts Michigan in play. I think there's going to be a whole swath of the Midwest that look at this bright, young, very energetic guy, and is won over."
The adviser added that the surprise pick has likely sent shockwaves through Obama campaign headquarters in Chicago.
"You take these Midwestern industrial states and you put them in play with a guy like Ryan?" the adviser said. "They've got an Excedrin headache in the morning figuring out how they're going to win this thing with Ryan in play."
Of course, if Ryan does manage to add Midwestern appeal to the ticket, his aggressive plan to reform Medicare — which Romney has already endorsed — could be a major liability in winning over older voters in Florida.
But the adviser said Ryan's command of the numbers will overcome the negative messaging he expects from Democrats.
"Axelrod may think he can dust off the Mediscare ads, but those aren't going to play," he said.
Meanwhile, David Axelrod, Obama's top political adviser, offered the first official campaign response to Ryan's selection, suggesting the pick was a sign of weakness and an indication that Romney is still beholden to his base.