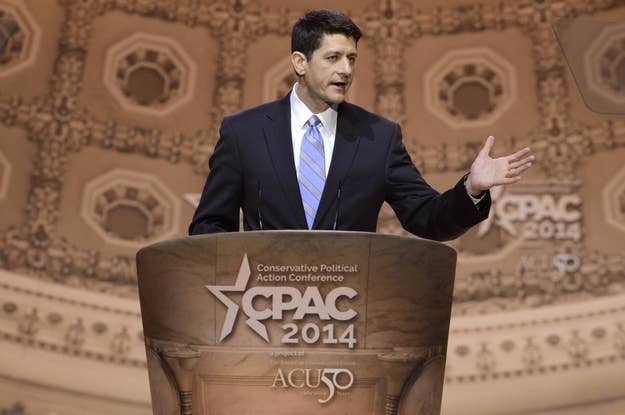 Wisconsin Republican Rep. Paul Ryan sought Thursday to tamp down controversy surrounding recent comments he made about inner-city poverty.
On Bill Bennett's Morning in America radio show Wednesday, Ryan lamented a "tailspin of culture, in our inner cities in particular, of men not working and just generations of men not even thinking about working or learning the value and the culture of work."
The remark, which was first reported by the liberal site ThinkProgress, drew fire from critics who argued urban poverty couldn't be dismissed as merely a cultural issue, while some complained that the remarks were racially loaded.
In a statement sent to reporters Thursday, Ryan said the comment was "inarticulate" and went on to make the case that multigenerational poverty has been the result of society's decision to "isolate or quarantine the poor."
Ryan's full statement is below:
"After reading the transcript of yesterday morning's interview, it is clear that I was inarticulate about the point I was trying to make. I was not implicating the culture of one community—but of society as a whole. We have allowed our society to isolate or quarantine the poor rather than integrate people into our communities. The predictable result has been multi-generational poverty and little opportunity. I also believe the government's response has inadvertently created a poverty trap that builds barriers to work. A stable, good-paying job is the best bridge out of poverty.

"The broader point I was trying to make is that we cannot settle for this status quo and that government and families have to do more and rethink our approach to fighting poverty. I have witnessed amazing people fighting against great odds with impressive success in poor communities. We can learn so much from them, and that is where this conversation should begin."
Ryan has spent much of the past year and a half traveling the country and meeting with community advocates for the poor, and plans to release new policy proposals this spring aimed at at addressing poverty.