No Game-Changer For Romney
Romney used the debates to stay on top. But he's finding it harder to claw back.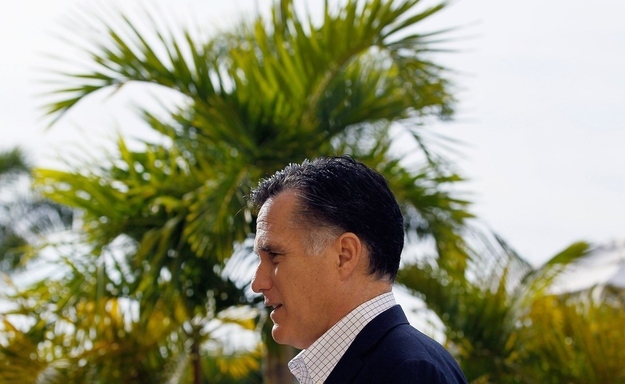 Mitt Romney walked on to the debate stage Monday night with a quiver full of sharp new attacks on Newt Gingrich, and an objective to change the game.
Unfortunately for Romney, he is not, by nature, a game-changer.
His talking points were well-honed, and his delivery was suitably smooth. He repeated the line he recently introduced on the campaign trail about how Gingrich "had to resign in disgrace" after four years of House leadership. He accused his opponent of "influence-pedaling" for Fannie Mae. But while he probably would have come out on top in a debate society dress rehearsal, Romney's performance is unlikely to to have moved the dial in the race for the presidential nomination.
That's because Romney's debate mantra has always been "slow and steady wins the race"--deftly articulating his talking points, dutifully absorbing attacks, and adopting an elevated tone frontrunner-dom that created around him that "air of inevitability" pundits so breathlessly described and recently dismissed.
This strategy served Romney well early in the cycle, enabling him to slowly steamroll more unsteady opponents like Herman Cain and Rick Perry. But now that his frontrunner status is in question and his main rival is a savvy orator, Romney is unlikely to upend the race on the debate stage. His rhetoric simply isn't stirring enough. His passion isn't visible enough. And his instincts aren't wired to create dramatic political moments out of thin air.
When Gingrich was asked at the last debate in South Carolina about allegations from his ex-wife, he seized the opportunity to lecture the mainstream media, garnering prolonged applause from the audience of conservatives. The reaction among race-watchers and pundits was almost immediate: Everything just changed, and Gingrich might actually win this thing.
Making a play like that is not in Romney's repertoire. If he defeats Gingrich in Florida and beyond, it will be with strong messaging, disciplined campaigning, a gaffe or two from his opponent--and lots and lots of money.
It will not be by reenacting a scene from The West Wing.