Newt Weighs In On Trump's Rant
Hours before appearing alongside him in a Las Vegas fundraiser, Gingrich tells BuzzFeed The Donald is "mildly amazing."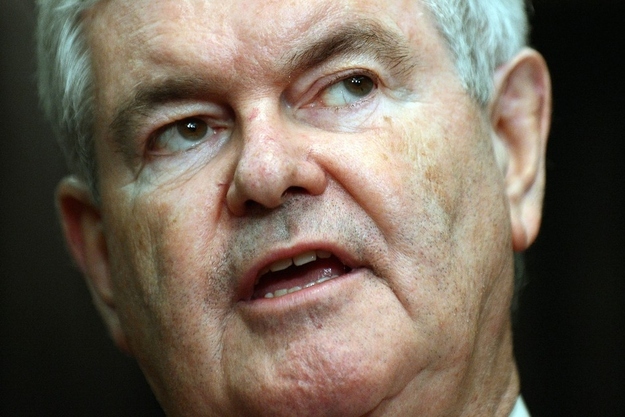 LAS VEGAS, Nevada — Shortly before appearing alongside Donald Trump at a Las Vegas fundraiser for Mitt Romney, former presidential candidate Newt Gingrich weighed in on The Donald's CNN rant earlier Tuesday.
Waiting in the lobby of the Renaissance hotel for a car to take him to the fundraiser, Gingrich was approached by a BuzzFeed reporter, who suggested the event was bound to be exciting with so much star power.
"Donald's done what he could to make it more exciting," he said. "He has a knack for that."
Then, Gingrich added, "He's mildly amazing."
At that, an aide informed him the car had arrived.