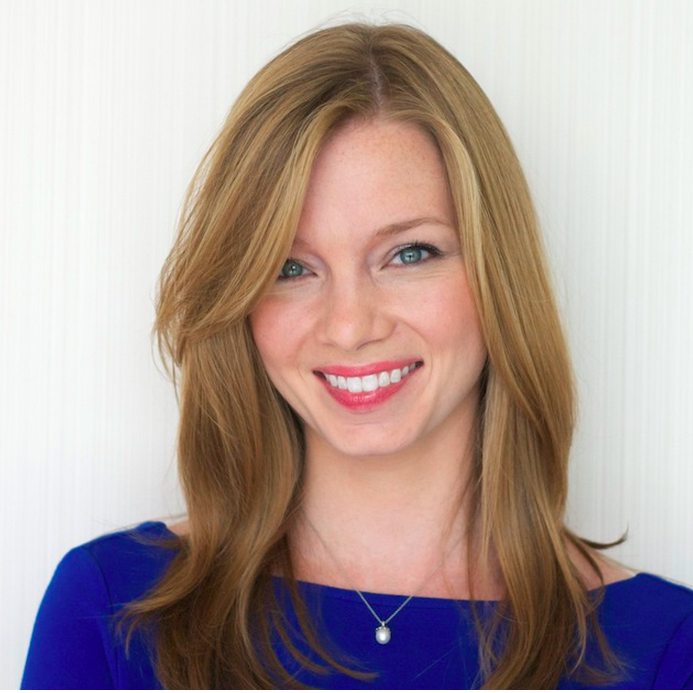 Kristen Soltis Anderson and Patrick Ruffini, of Echelon Insights.
With Eric Cantor's surprise primary defeat still fresh in Republicans' minds, a new opinion research firm is launching this week that aims to fix the GOP's increasingly dire polling problem, bring the party up to speed in the election data wars, and upend the way political campaigns are run.
In an interview with BuzzFeed, Echelon Insights' co-founders, veteran GOP digital strategist Patrick Ruffini and pollster Kristen Soltis Anderson, said the new firm will merge the campaign crafts of telephone surveys, focus groups, and data analytics to help Republican clients rethink the way they deploy resources and shape their messages.
"The idea is to have data and information as the nerve center and the hub of how decisions are being made on campaigns, instead of just relying on the highest-paid person's opinion," said Ruffini.
Traditionally, he said, campaigns are made up of competing factions, with pollsters in one corner, digital staffers in another, and a Stuart Stevens-like guru at the head of the organization, making decisions after he hears out his staffers' arguments.
Echelon will seek to overturn that model by combining those efforts into one comprehensive intel-gathering operation.
"There are things you can learn from a focus group that are unique and important, and they're different from the things you can learn from a telephone poll ... or analysis of social data," said Anderson. "These are things that shouldn't be treated individually by separate operatives who are siloed off in different parts of the organization."
The two strategists are well-positioned to pioneer a more integrated approach. Ruffini began blogging in the early 2000s, and quickly became one of the GOP's foremost digital operatives, filling his résumé with of-the-time titles like "webmaster" for George W. Bush's 2004 campaign, and "eCampaign director" at the RNC. More recently, as the tech and political climates have shifted, he has specialized in data analytics. Anderson, meanwhile, comes from a more traditional opinion research background, working as vice president of the D.C. polling firm The Winston Group.
Ruffini and Anderson concede their vision won't be easily realized. The gurus, after all, like being in charge, and much of the lucrative political campaign industry is built around the silo-centric model they want to explode. "It's really hard to convince a large culture of consultants and operatives to throw away the things they used to do and think about things in an entirely new way," said Anderson.
But they point to Democratic firms like BlueLabs — comprised of the Obama 2012 analytics team — and Civis Analytics, as examples of how similar strategies have been successfully implemented.
What's more, Anderson said, Cantor's loss has made their pitch much easier: "I think this was a real wakeup call for folks."
In an embarrassing bit of trivia that will likely go down in campaign lore for years to come, Cantor's pollster, John McLaughlin, conducted internal polling that showed the incumbent up by a whopping 34 points two weeks before the primary. Cantor readied himself for a comfortable landslide, and was understandably shocked when he suffered a double-digit defeat instead.
It was only the most recent sign that much of the GOP's professional polling is in shambles. Last year, the party and its donors pulled out of the Virginia gubernatorial race when it saw polls showing Republican Ken Cuccinelli trailing by a wide margin; on election night, he lost by less than three percentage points. And in 2012, the Romney campaign confidently predicted victory until the very end, relying on elaborate internal polling models that turned out to be wildly off base.
Ruffini and Anderson said Echelon's approach could have helped Cantor spot the warning signs that McLaughlin (and most of the political press) missed.
For one thing, they would have constructed a polling model that wasn't so quick to weed out responses from "unlikely voters." Typically, Anderson said, the process of identifying the likelihood that a respondent will vote is "sadly, pretty arbitrary" — based largely on unreliable self-reporting, rather than the data available on a given voter. "My approach would be to survey a much wider set of people."
Next, they would have scoured the social web and other publicly available data on the internet to regularly take the temperature of Cantor's district. Anderson pointed to a tweet by Google's Rob Saliterman showing that searches for Cantor's little-known opponent had spiked in Virginia in the final week of the race — a potential red flag that the incumbent's advisers apparently missed. "I don't know if that's something the campaign knew about, but it maybe would have tipped them off that there's growing interest about your opponent," said Anderson.
Finally, they would have taken measures early on to increase the campaign's "situational awareness," identifying the candidate's weak spots, and figuring out how an obscure insurgent could pose a threat in certain circumstances.
"Maybe no one knows who this David Brat guy is, but [voters] are really probing and casting a skeptical eye on your message," said Ruffini. "I would have tried to figure out what type of candidate could beat him ... Maybe we would have tried red-teaming, where you embed someone within the organization whose only job is to question assumptions and construct the nightmare scenario."
Anderson also noted that Obama's 2012 campaign did groundbreaking opinion research work — internally deemed the "ethnography project" — by asking members of a focus group to keep daily diaries that operatives could look to as they crafted their message.
They acknowledge that it's easy to second-guess campaigns with the benefit of hindsight, but they are eager to put their approach to the test — and they have their eye on 2016.
"We have very big plans for where we'd like this to go," said Ruffini.