National Review Photoshops Grover Norquist Out Of Marco Rubio Cover
"Rubio's Folly" includes Sens. Chuck Schumer and John McCain — but the famous anti-tax conservative gets edited out of the photo. Updated with a statement from the editor.
Here's the National Review's cover: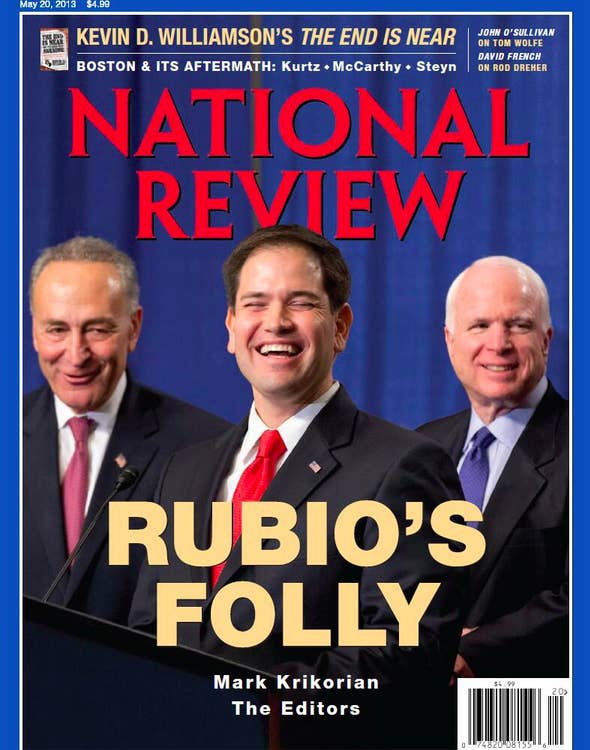 Here's the photo it was apparently taken from: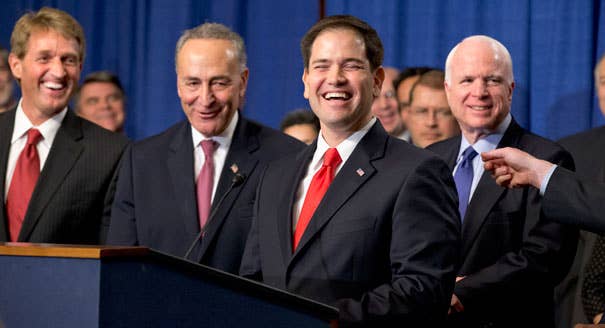 Update: National Review editor Rich Lowry sent the following statement:
"Sorry, Grover. But our extensive market research shows that partially obscured bearded anti-tax activists do very poorly on our covers. In addition to a partial Grover head, we removed a detached arm and a few other random heads from the image to make it more visually clean and to focus on the politicians in the foreground. The table of contents of the issue contains this disclaimer: 'The cover image was altered slightly, to remove people standing in the background.'"