Mitt Romney Is Trying To Get Tough, But It's Not Quite Working
The path is clear. But does he have it in him?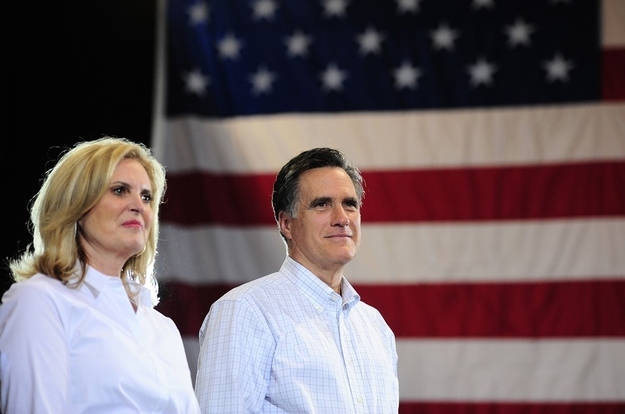 COLUMBIA, South Carolina -- Mitt Romney is rolling up his sleeves. He's getting tough. He's going to take it to Newt Gingrich. Game on.
Those were supposed to be the takeaways from Romney's concession speech here Saturday night, where the one-time frontrunner blew his lead to a hard-charging insurgent who's quick to put down his rivals with a stinging one-liner.
Romney, who's taken fire in recent weeks from Gingrich and others for his business record, did his best to punch back from the podium, laying out the battle plan as he heads to Florida. The strategy: undermine Gingrich by relentlessly comparing him to the incumbent.
"President Obama has no experience running a business and no experience running a state," Romney said. "Our party cannot be led to victory by someone who also has never run a business and never run a state."
If it wasn't obvious, he was talking about Gingrich.
And again: "Our president has divided the nation, engaged in class warfare... We cannot defeat the president with a candidate who has joined in that very assault on free enterprise."
And one more time, in case the point wasn't clear, "Over the past few weeks we've seen a frontal assault on free enterprise. We expected this from President Obama. We didn't anticipate some Republican would join him."
So, the talking points are obvious: expect to hear a lot more about "demonizing prosperity" in the coming days. But the question is, can Romney--who is temperamentally plagued by well-mannered politeness--really land this punch?
It will be difficult. For Romney to convince Florida conservatives that he's a more effective GOP anti-Obama than Gingrich is, he will have to show that his anti-Obama fervor at least matches that of his opponent. But so far, Romney's rhetoric has been tame by comparison. Where Gingrich portrays the incumbent in the harshest possible terms--calling Obama for instance a "food stamp president"--Romney regularly says, "I think he's a nice guy, but he has no idea how to get the private economy going."
And where Gingrich blasts the mainstream media as "despicable," Romney says he has "no complaints about the media," thanking them for their hard work, and even cheerily handing out pastries to them on a recent flight to Greenville, S.C.
Even when Romney gets testy with interrupting Occupiers at campaign stops, he doesn't heckle them so much as refer to them as "madame," and offer them a chance to explain their views.
Of course, supporters see these characteristics as plusses in a presidential candidate--they call them "statesmanlike," or "even-tempered." And indeed, such traits speak to the campaign's long-held argument that their guy is the most electable.
But if Romney is going to try to beat Gingrich at his own game, it's going to be a tough sell. He will have to overcome not just his own instincts to play nice, but those same instincts that seem to characterize so many of his supporters.
On Saturday night, Romney's veiled anti-Gingrich rhetoric was delivered agains the backdrop of an unusually noisy crowd of supporters. From the bleachers, they interrupted him to chant, "We need Mitt!", they booed when appropriate, and they even did the wave to celebrate their candidate's second-place finish.
But while their behavior was reminiscent of Ron Paul's libertarian fans, they betrayed significantly less intensity in conversations after the event.
When BuzzFeed encountered one group of teens and twentysomethings who had been in the bleachers--students from Southern Virginia University, a Mormon school, --they refused to say anything vaguely mean or critical about the opposing candidates, even off the record.
"We just think Romney seems like a good guy," said one.
"We thought it would be educational," offered another. "It's been really fun."
And a third said: "I think any of the candidates would be fine. I guess I have to do more research."
Paulites, these were not.