Mitt Romney Is Clutch
He doesn't win very often, but he wins when he needs to. A strategy of survival, not victory.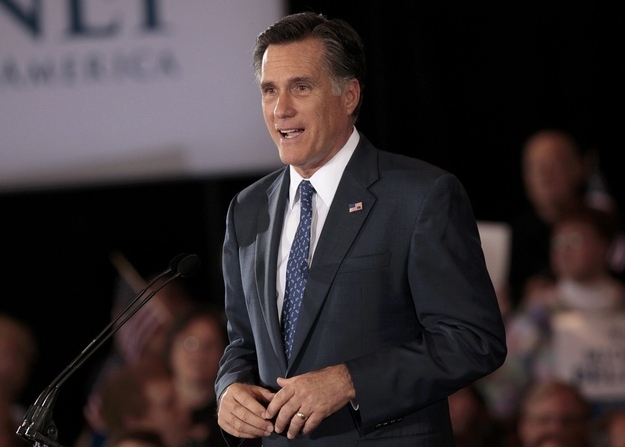 NOVI, Michigan — Delivering his victory speech to a crowd of supporters here Tuesday night, Mitt Romney laid out the theme of his up-and-down campaign so far.
"We didn't win by a lot, but we won by enough," he said.
If Romney becomes the nominee, that will likely be the description of his entire primary effort—and perhaps his political career. As BuzzFeed has noted before, Romney has a decidedly unimpressive win/loss record when it comes to elections and primaries he's contested in his life.
But so far this cycle, his campaign has shown that when it really needs a win, it gets one. As it turns out, Romney may be a "clutch" candidate.
"During the entire process, the governor and the team haven't gotten too high or too low based on the outcomes of each contest," said senior campaign aide Kevin Madden.
He added that the campaign "always expected a competitive race, and built a campaign that could win over the long haul."
Just barely. Romney suffered a major blow with a last-minute defeat in South Carolina last month, and another when it lost Missouri, Minnesota, and Colorado all in one night.
But in both cases, the campaign regrouped and redoubled its efforts in the subsequent contests, which pundits had declared "must-win" primaries.
In Florida, the Romney "Death Star" — his SuperPAC — poured millions into brutal television adveritisng to put an end to Newt Gingrich's short-lived momentum. And then in Arizona and Michigan, the campaign focused its resources on defeating Santorum after his three-state sweep earlier in the month.
All this may add up to a strategy of survival, not victory. But for now it's given Romney the energy and momentum he needs going into Super Tuesday. True to form, he's unlikely to score a landslide there—Gingrich will give him trouble in Georgia, and Santorum is expected to pick up wins elsewhere in the South—but his team is focused on winning in Ohio, Washington, Idaho, and Virginia.
In other words, they won't win by a lot—but they'll win by enough.